Blog Menu
The 4 Ps: Principles that Build a Powerful Framework for Music Instruction
By Paul Harris | December 4, 2018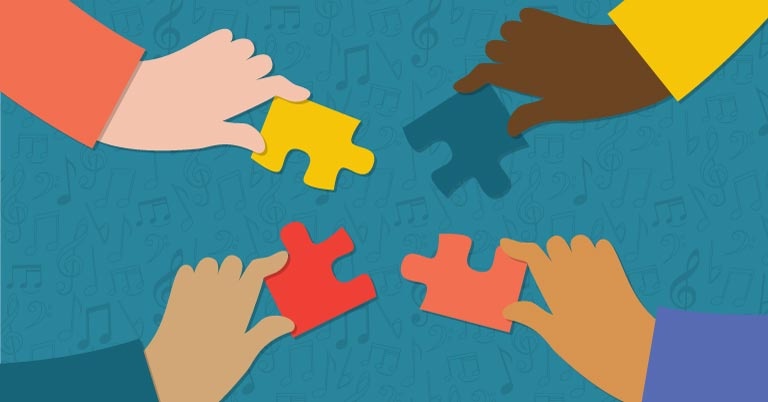 In my previous article, we learned that Simultaneous Learning provides an all-embracing approach to teaching. It offers a complete environment in which effective, engaging and enjoyable teaching and learning can flourish. In this post, I want to explore the fundamental principles that ensure all students are given a thorough and comprehensive musical training that will take them as far as they wish to go in their musical endeavours.
In looking at emerging students from music conservatories, we will find that they all exhibit four main qualities.
They will play or sing with immaculate technical control
They will have full and instinctive command of rhythm
They will play or sing with a beautifully controlled and flexible sound
They will instill all their performances with deeply felt musical expression
Can these four qualities be distilled into four principles that can underpin all lessons, from the first onwards? The answer is yes. I call them the 4 Ps, and here they are:
1. Posture
Setting up good posture will guarantee that our students have the best chance to develop that immaculate technique. From pristine, controlled posture comes good technique. So straightaway we take great care in establishing the correct sitting or standing position. And the correct use and control of all muscles and muscular processes when holding and playing the instrument or sitting at and playing the piano will reap enormous rewards.
2. Pulse
Developing a secure and dependable awareness and control of pulse is of inestimable value. It will ensure the ability to 'play in time' and understand note lengths. It will help students to nurture that sense of rhythm and indeed all things rhythmical which will give a performance real vitality, shape and movement at all levels.
3. Phonology
This impressive word comes from the ancient Greek 'phone' meaning 'sound'. We want our students to care about the sound they make. It may not be very sophisticated in the early stages but we want to stimulate students' awareness so that they are always striving to make the best possible sound. Even in lesson one! When sound resonates, when it has quality and variety, it becomes evocative and communicative. And, of course, a concern for sound and for learning to listen to it musically and intelligently will connect with all things we understand as 'aural'.
4. Personality
What is the difference between noise and music? That's a big (philosophical) question! But for the sake of simplicity and brevity let's say the answer is in the intention behind the noise. If we play a note loudly it's merely a loud note. But if we play it loudly with the intention of conveying 'anger' or 'triumph', it becomes a musical statement. The sound is filled with musical personality. Noise is transformed into music. From the very start we can teach our pupils that music is a way of expressing something. It is the way into filling our students' performances with musical character.
Delivered through Simultaneous Learning, the 4Ps thus provide a very powerful framework for our lessons. They will be apparent in all lessons but balanced differently. For example, if a performance approaches, then Phonology and Personality will probably be more to the fore, if we are beginning work on a new piece or song, then Posture and Pulse will most likely be more central. They also provide a very useful basis for assessment. Asking students to evaluate their own progress in each of the 4Ps every few months will help to identify improvement and so contribute towards even more positive motivation. My book, Teaching Beginners, discusses and develops the use and impact of the 4Ps in much detail.
I'm excited to be returning to the USA to speak at the Texas Music Educators Association (TMEA) Conference in February 2019. I hope I'll see some of you there!
---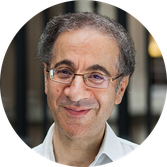 After studies at the Royal Academy of Music and the University of London, Paul Harris has now established an international reputation as one of the UK's leading educationalists. He has over 500 publications to his name including the highly-acclaimed Improve your teaching! and Improve your sight-reading! series.
View Author Page
Want More? Don't miss a beat!
We're passionate about providing music educators with teaching solutions. Sign up to get inspiration delivered to your inbox!
Stay Updated
Want to get the latest updates and special offers from Alfred Music?