Blog Menu
Simultaneous Learning: A Proactive Philosophy to Teaching Music
By Paul Harris | November 13, 2018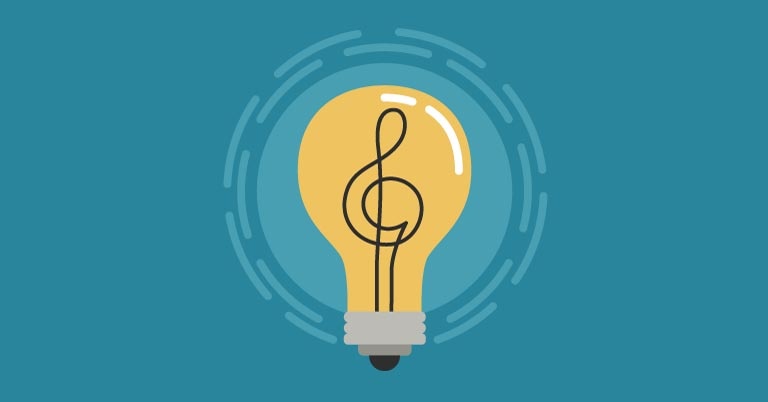 It was quite early on in my teaching career. We had just finished working on a piece which introduced staccato to my student for the first time. I explained it clearly—and we had staccato. So, I chose another piece that also included staccato. We got to the staccato bit. No staccato. My student seemed to have forgotten all I had told him about it. And I was sure I had explained it clearly. After all, he did do the staccato tolerably well in that first piece. Oh well, let's go through it again. A short while later we began a third piece that happened to include those (as I thought) memorable little dots above and below the notes. But—and at the time I could scarcely believe it—no staccato yet again.
"Oh dear," I thought, "What's wrong with this student?" He wasn't the only one who seemed to need re-teaching the same things over and over again. But then another thought struck me. Perhaps it's not my student's fault. Perhaps the fault lies with my teaching. I'm simply not getting staccato across to him in a way that means anything. I'm telling him what to do and what it should sound like, but he's not getting it.
At that moment my Simultaneous Learning approach was born. It didn't have a label and it was rudimentary in its content and form. But what I decided to do next became the first step in developing a teaching philosophy that really begins to move us away from the often tedious and judgmental type of teaching and learning that so many developing musicians have been subjected to over so many decades.
I decided to take the concept of staccato and explore it with my pupil from as many different angles as possible. We marked up some scales and played them staccato. We played the whole piece staccato. We looked at other tunes with staccato notes. We made up some staccato tunes. I played staccato and non-staccato notes for identification. We wrote some un-marked notes down on manuscript paper—played them as written, then added staccato dots and played them again. We immersed ourselves in staccato and connected the concept with as many other musical areas as we could think of. I chose another piece to learn which, naturally, included staccato. He got it. We were both delighted.
So, as I embarked on new pieces with students, I began to look for the various ingredients. All pieces are constructed around their particular ingredients, among them: key, rhythm patterns, dynamic and other markings, and character. Teaching 'through' the ingredients is a central principle of Simultaneous Learning. I took these ingredients 'out' of the piece and mixed and matched them until both my students and I felt they were understood. The ingredients had been learnt, meaning that when we put them back in the piece, students could play it successfully (ingredients all present and correct). And, to my particular delight, they could apply what they had learned to other pieces without having to go through that re-learning process. I was beginning to move to a form of proactive rather than reactive and corrective teaching.
That was a while ago now. Since then, I have been developing, refining, and talking about this way of teaching to teachers all over the world. The term Simultaneous Learning eventually evolved, as did the process. Think of Simultaneous Learning more as a philosophy, an approach, rather than a method. It defines the very way we approach both our teaching and our students. Simultaneous Learning is an attitude of mind; a teaching 'way of life.' If it's delivered with care, commitment, and dedication, it should produce students who are quietly confident and filled with self-worth; students who really get to 'know' music, become musically independent and whose love of music will stay with them for life—in whatever way that life may develop and flourish.
It's not a prescriptive process. If you decide to become a Simultaneous Learning teacher you will find it's not rigid or controlling. The 'rules' are flexible, and you can make it very much your own.
It's also a very inclusive style of teaching. While old-fashioned types of teaching can be successful for a (relatively small) number of pupils, too many fall by the wayside. The world is a better place when music prospers. We don't want to lose students. Certain styles of teaching result in destroying, rather than nurturing that love. Students taught in the Simultaneous Learning way learn not to fear music—whether it is technique, musical expression or performing. All these are embraced positively because of thorough, thoughtful, and effective teaching.
You may recognize features of the Simultaneous Learning approach—but it's the sum of the parts and the way they all connect that distinguishes it from other approaches.
Becoming a Simultaneous Learning teacher will certainly have a major effect on your psychological well-being too. Simultaneous Learning teachers tend to be positive, happy, calm and content teachers!
As committed teachers we relish the opportunities to reflect on our work and revisit exactly what it is we do. It's exciting, energising and provoking. And I'm excited to be returning to the USA to speak at TMEA Conference in February 2019. I hope I'll see some of you there.
For more on the philosophy of Simultaneous Learning, check out Simultaneous Learning: The Definitive Guide, by Paul Harris. 
---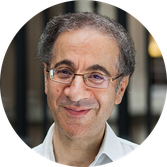 After studies at the Royal Academy of Music and the University of London, Paul Harris has now established an international reputation as one of the UK's leading educationalists. He has over 500 publications to his name including the highly-acclaimed Improve your teaching! and Improve your sight-reading! series.
View Author Page
Want More? Don't miss a beat!
We're passionate about providing music educators with teaching solutions. Sign up to get inspiration delivered to your inbox!
Stay Updated
Want to get the latest updates and special offers from Alfred Music?