Blog Menu
Selecting String Repertoire for a Reason
By Becky Bush | July 28, 2017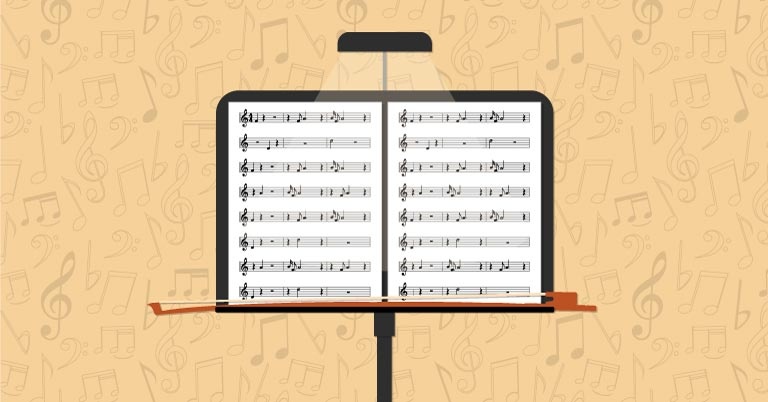 Concerts, festivals, contests, graduations, school, and community celebrations – we do so many performances! Teaching our students the joy of performing music is one of the many reasons we do what we do.
So how do we develop our students' technique and have successful performances? By selecting repertoire for a reason!
For example, many orchestra directors use Sahara Crossing by Richard Meyer and Gauntlet by Doug Spata when teaching flats to younger students.  Why not take it one step further and use repertoire to master other areas of technique, such as shifting, spiccato, and vibrato!
I've found that when students need to learn specific techniques to perform well, I am highly motivated to teach and they are highly motivated to learn. Using additional, technically-aimed resources is crucial, but if I combine those resources with specifically selected repertoire my students receive immediate, musical gratification.
Research is showing that the brain learns new skills when it is engaged and active versus passive. Repertoire provides a natural way to actively engage students as they develop new technique. For example, they are actively expressing a phrase while shifting to a new position. The immediate feedback of using a new technique in a passage provides an ideal learning situation.
Below are selections for grades 1–3 from Alfred Music's string repertoire that have worked well teaching specific techniques. There are, of course, many "reasons" to select repertoire that go far beyond the scope of a blog post, but for this purpose we will just focus on addressing a few technical aspects.
Repertoire for Shifting
1.5 – "El Gato Pizzicato" by Richard Meyer (glissandos for preshifting)
2 – "The Octavator" by Michael Hopkins (octaves for tuning shifting)
3 – "Bitter Sweet Symphony" by Jagger, Richardson, Ashcroft/Todd Parrish (all sections shift)
Repertoire for Spiccato
1.5 – "March of the Intrepid" by Susan H. Day (spiccato on repeated notes)
2.5 – "Across the Wind" by Doug Spata (brush stroke at frog)
3 – "Allegro Giocoso" by Michael Senturia (independent by section)
Repertoire for Extended Positions/Chromatics
1 – "A Pirate's Dream" by Susan H. Day (F and C naturals)
2.5 – "Swan Lake" by Tchaikovsky/Michael Hopkins (sustained notes for listening)
3 – "Symphony No. 29, K. 201" by Mozart/Janet Farrar-Royce (half position too!)
Repertoire for Vibrato
1.5 – "Moonlight Shadows" by Michael Kamuf (sustained notes)
2.5 – "Lithuanian Nocturne" by Traditional/Richard Meyer (mature sound using vibrato)
3 – "Aspire" by Bob Phillips (vibrato with shifting)
Repertoire for Musicianship  
1 – "A Spanish Lullaby" by Traditional/Victor Lopez (natural phrasing)
2.5 – "Wayfarin' Stranger" by Traditional/Barry Milner (lyrics to sing phrasing)
3 – "Sarabande" by Bach/Jeffrey S. Bishop (orchestration of solo Bach)
---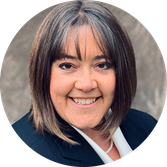 Becky Bush, Orchestra Director at Hudsonville Public Schools was String Editor at Alfred Music, Adjunct Professor at Grand Valley State University, St. Cecilia Youth Orchestra Conductor, Orchestra Director at Jenison Public Schools and founder of the Hudsonville Schools orchestra program. A graduate of the University of Michigan and GVSU, she has presented at national music conferences.
View Author Page
Want More? Don't miss a beat!
We're passionate about providing music educators with teaching solutions. Sign up to get inspiration delivered to your inbox!
Stay Updated
Want to get the latest updates and special offers from Alfred Music?