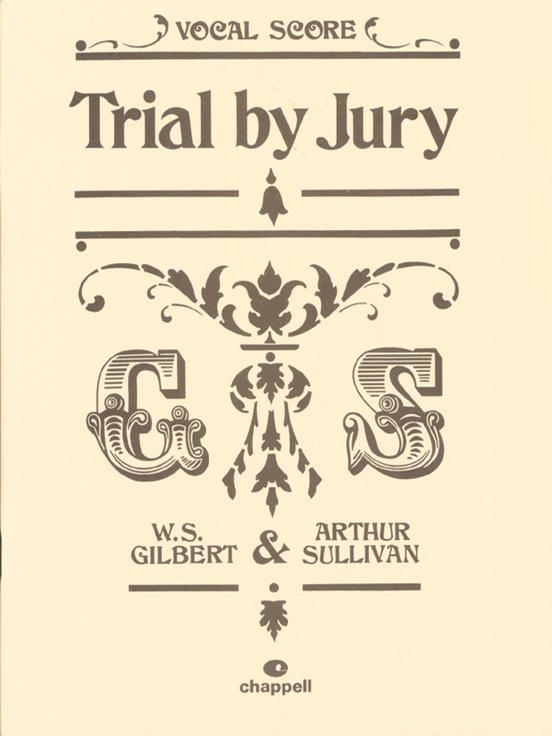 Trail by Jury
By William S. Gilbert and Arthur S. Sullivan
Item: 55-02301
This item is permanently out of print
Share
---
Description
As with all the G&S operas, the plot is ludicrous. Yet by behavings if everything were perfectly reasonable, the characters in this satire of the legal system reveal truths about common foibles and follies of men, women and society at large.

Titles: Hark, The Hour Of Ten Is Sounding; Now, Jurymen, Hear My Advice; Is This The Court Of The Exchequer?; When First My Old, Old Love I Knew; All Hail Great Judge!; When I, Good Friends, Was Call'd To The Bar; Swear Thou The Jury; Where Is The Plaintiff?; Oh, Never, Never, Never, Since I Join' The Human Race; May It Please You, My Lud!; That She Is Reeling Is Plain To See!; Oh, Gentlemen, Listen, I Pray; That Seems A Reasonable Proposition; A Nice Dilemma We Have Here; I Love Him, I Love Him, With Fervour Unceasing; Oh, Joy Unbounded, With Wealth Surrounded.
---
---
Stay Updated
Want to get the latest updates and special offers from Alfred Music?