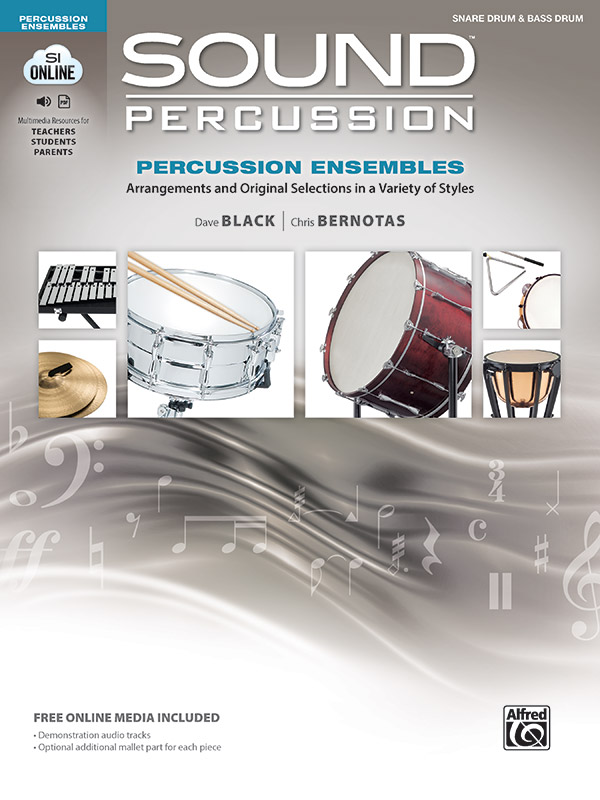 Sound Percussion Ensembles
Arrangements and Original Selections in a Variety of Styles
Sound Percussion Ensembles contains 11 arrangements and two original pieces at the intermediate level designed to give your percussion students a valuable group performance experience. It synthesizes skills taught in Sound Percussion and can be used as a supplement to any percussion method, or independently as stand-alone performance music.
View Author Bios
Shop Now
Playing in a group as a percussion ensemble will help your students develop independence and rhythmic stability, while offering a fun incentive to practice with friends. The book features a variety of styles such as holiday, patriotic, multicultural, processional, classical, and original repertoire that can be used for performances throughout the entire school year.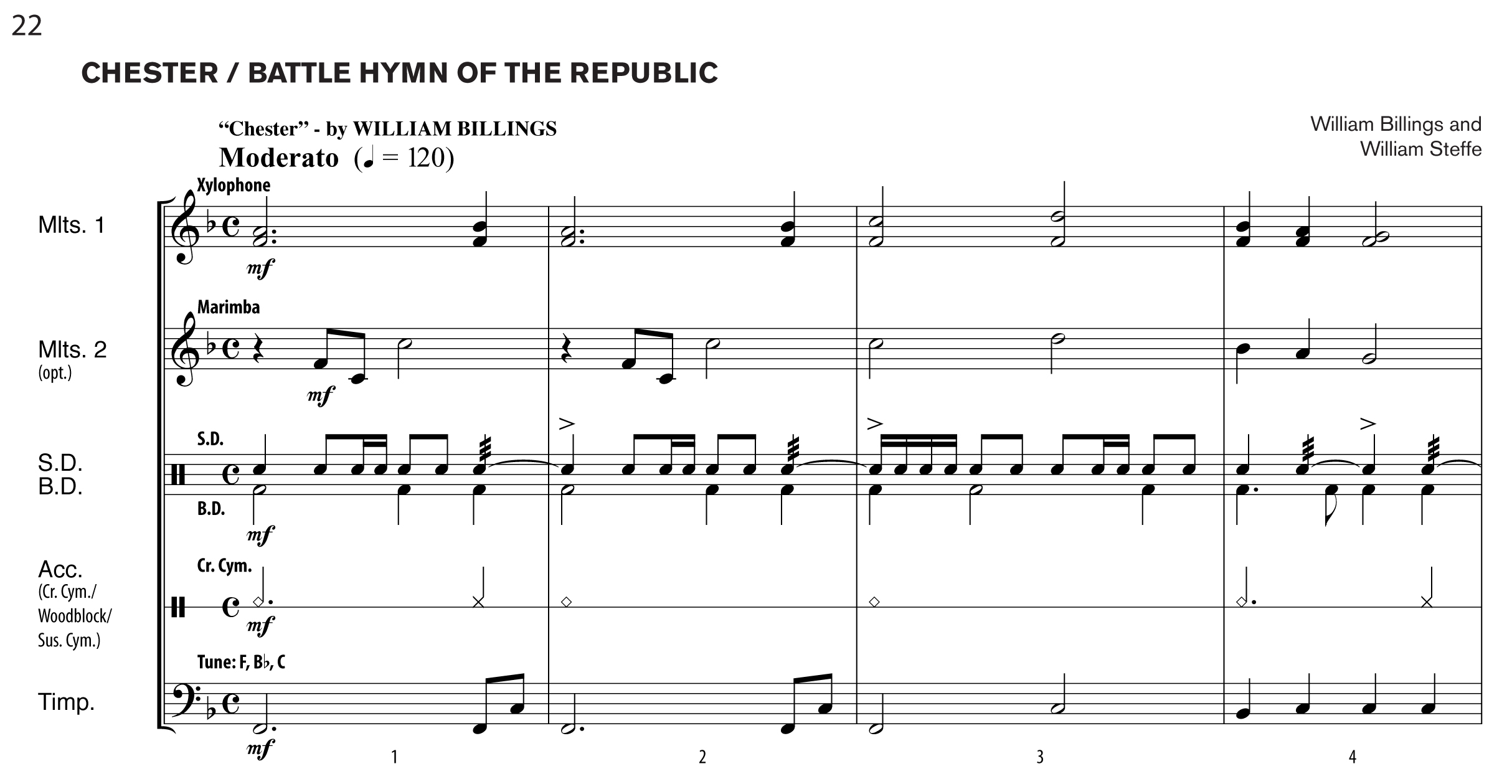 View Sample Pages
Sound Percussion Ensembles is comprised of four books, plus a Teacher's Score, including: Snare Drum / Bass Drum, Mallets, Timpani, and Accessory Percussion.
Each piece contains a Sound Advice section, providing helpful performance tips for your students on preparing for each work, executing the technique with excellence, and helping them understand notation.

Sound Percussion Ensembles includes a variety of repertoire, so you can support a balanced music education for your students throughout the year:
Trumpet Tune
Chester / Battle Hymn of the Republic
Funeral March / March of the Marionette
Jingle Bells / Parade of the Wooden Soldiers
Mission Possible
Joy to the World / Deck the Halls
Pomp and Circumstance
España Cañi (Spanish Paso Doble)
Mama Paquita (Brazilian Folk Song)
Hanukkah, Oh Hanukkah
The Entertainer
Gears
Sakura/Arirang (Traditional Japanese / Korean Folk Songs)

Audio Examples
Chester / Battle Hymn of the Republic
Mission Possible
Mama Paquita
Gears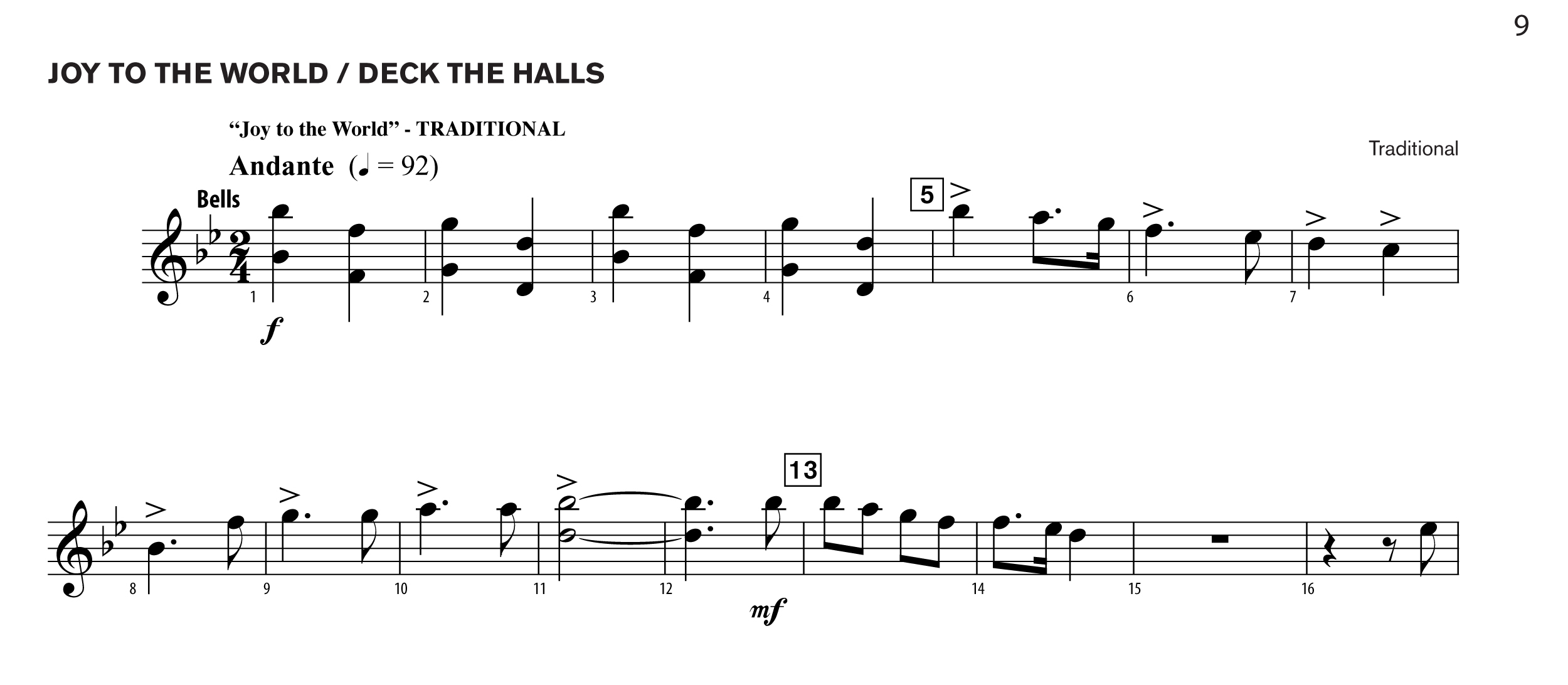 SI Online includes an optional mallet part for larger or more advanced ensembles, as well as accompaniment tracks for each arrangement, providing excellent practice resources.
Go to SI Online
Each selection includes a primary mallet part, as well as an optional mallet part (available as a free download at SIOnline.alfred.com) for larger or more advanced ensembles. The optional mallet part helps allow for differentiation of instruction by adding depth and a layer of complexity to each arrangement while providing a part for more advanced players. The authors have labeled each mallet part with the preferred instrument, but feel free to substitute the authors' suggestions with any available mallet instrument as you see