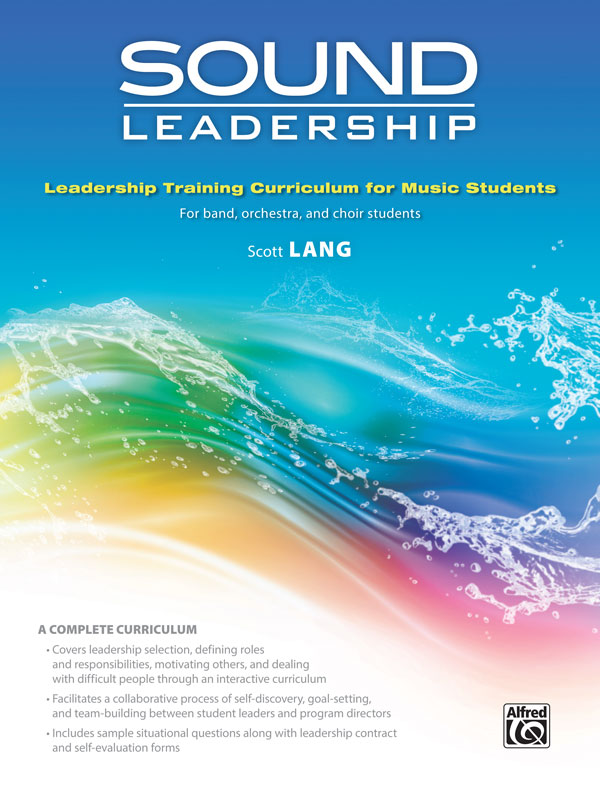 Sound Leadership
Leadership Training Curriculum for Music Students
By Scott Lang
Let your students take ownership of their own learning and leading through Sound Leadership by Scott Lang, a leadership method book for band, choir, and orchestra students. This book is designed to help facilitate an engaging and collaborative process between both student leaders and program directors that allows for self-discovery, goal-setting, and defining roles and responsibilities.
As a part of this book, students will process through a:
Personal leadership inventory
Task assessment & job creation
Situational discussion starters
Complete leadership team assessment
Leadership contract
Leadership performance review
Specific and strategic goal-setting activity
The heart of leadership is not in what we know, but the choices we make. Because of this, there are far more questions in the book than answers. The goal for the workbook is based less in teaching concepts than it is asking students the right questions—so they can have their own "Aha!" moments throughout.
Sound Leadership is part of Alfred Music's Sound Innovations method series, along with authors Robert Sheldon, Peter Boonshaft, Bob Phillips, Dave Black, Chris Bernotas, Kirk Moss, Stephen Benham, Matt Turner, Bill Purse, Aaron Stang, and Jason Yeary.
Learn More about Sound Innovations
Team Assessments
Several assessments are included in order to give you and your students a good idea about their starting point, both as a program and as its leadership team. You as the director can assess each of the student's weaknesses and strengths to make sure you place them in the rolls where each can lead using their natural talents, while also understanding the challenges each will face. The book also provides the opportunity for leaders and students to define the roles and responsibilities needed in your ensemble.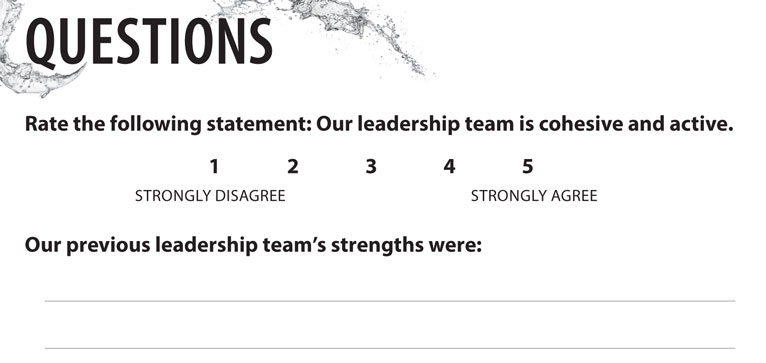 Self-Evaluation
As your students process the answers, they can focus on where they currently are and where they would like to be at the end of the process. The opportunities for discussion will allow your students to learn and take ownership of their strengths and weaknesses. Authenticity is encouraged as they learn to be honest about their shortcomings, understanding that their peers are going through similar struggles (because being a teenager is hard and ever-changing!).
Goal Setting
Each student as well as the leadership team as a whole are encouraged to set goals for themselves and the ensemble. They are also encouraged to identify growth indicators that are cause for celebration—a great aid in injecting energy and motivating others.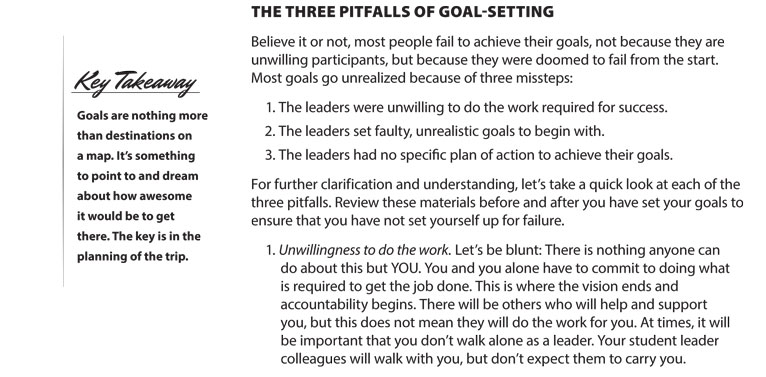 Problem Solving
Sound Leadership provides strategies to prevent problems by establishing clear communication and plans, as well as developing problem-solving skills in your student leaders through the use of situation questions and self-evaluation worksheets.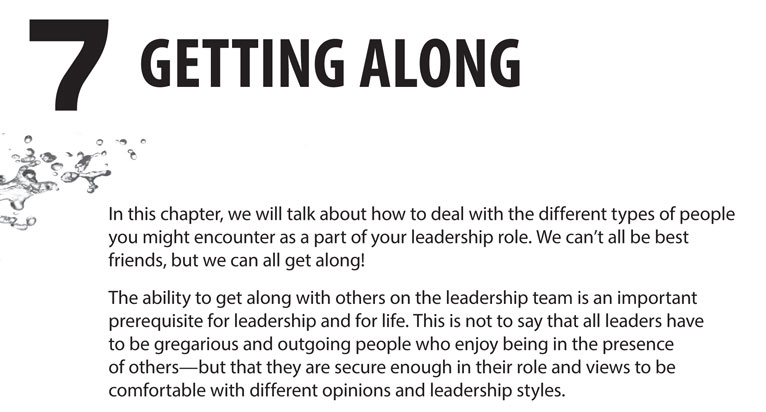 When completed, your students will have their own personal leadership diary to keep and cherish forever, containing their thoughts, ideas, and dreams from when they were student leaders with which they can continue to reflect and grow after they've graduated. You will be amazed and inspired not only by what your students have learned, but by what they have achieved. Sound Leadership will help students in band, orchestra, and choir programs experience significant growth in the classroom, on the stage, and in their lives.
Don't just wish for better leaders, create them with Sound Leadership!