Sound Innovations Menu
Sound Innovations Online Resources
Free & Exclusive Content Is Now Available with SI Online
Adjust the pacing and focus of your teaching throughout the semester with the new resources at SI Online. New enrichment and supplemental content provide differentiated instruction and assessment to meet the unique needs within your classroom. Now access content for Concert Band and String Orchestra Books 1 & 2, Sound Percussion, SI Creative Warm-Ups, and Sound Development for Intermediate and Advanced String Orchestra.
Additional content is being added regularly!
Simply type in the product number—no need to create an account. SI Online works on mobile devices.
SI Online Makes Sound Innovations Even Better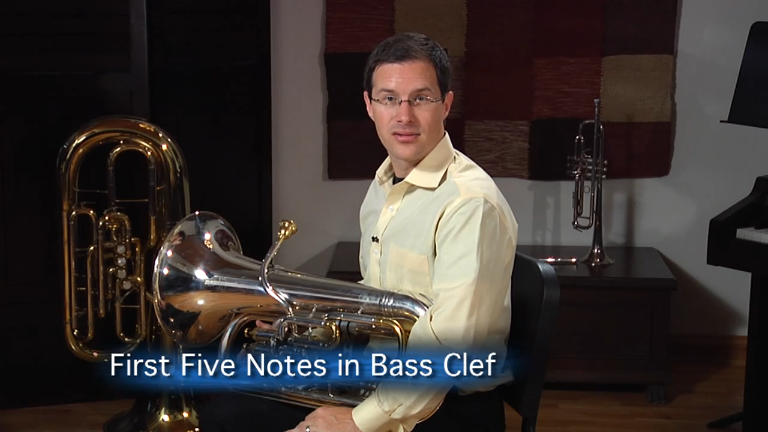 Audio Tracks & Video MasterClasses
All play-along accompaniment tracks, melody examples, and MasterClass videos are in one convenient place. No more CDs or DVDs to lose! Both video and audio can be sped up, slowed down, and looped for effective practice.
Watch a sample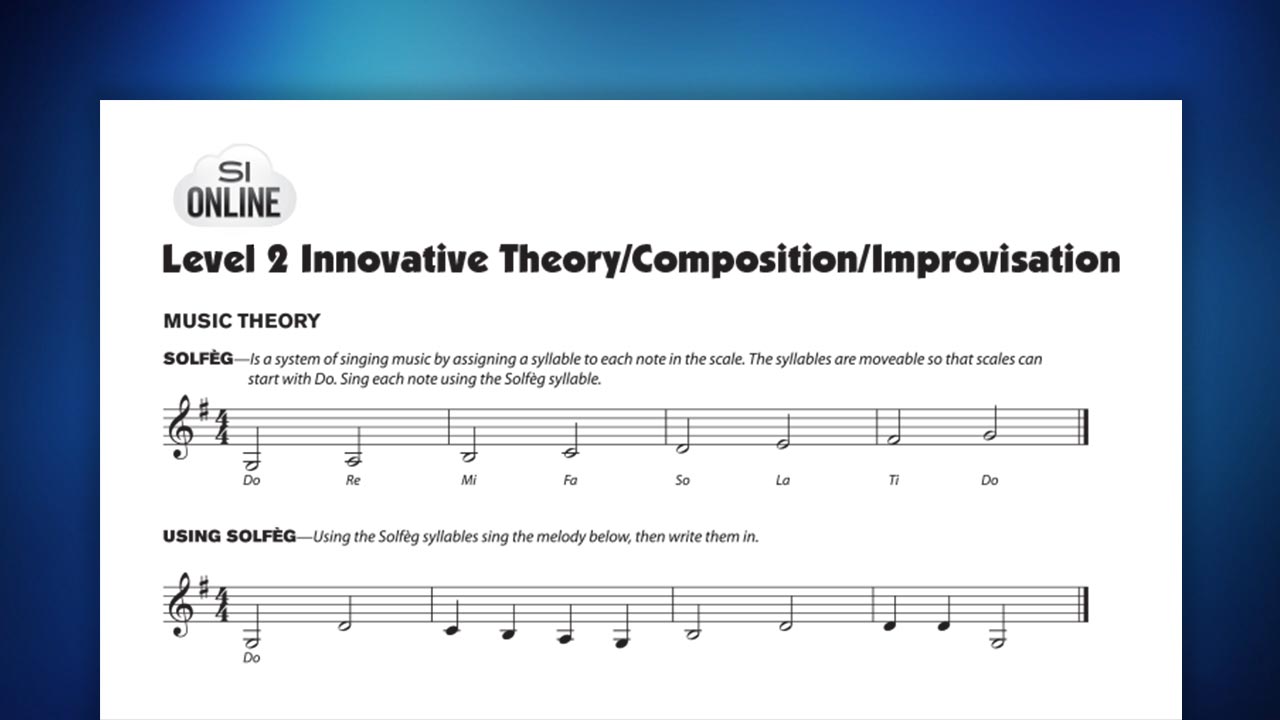 Supplemental Pages
Enrichment pages are available for most levels of Sound Innovations and Sound Percussion, including theory, music history, scale exercises, and rhythm pages for in-class or home reinforcement. New content for SI Creative Warm-Ups and SI Sound Development Intermediate and Advanced was just added Spring 2019!
View a sample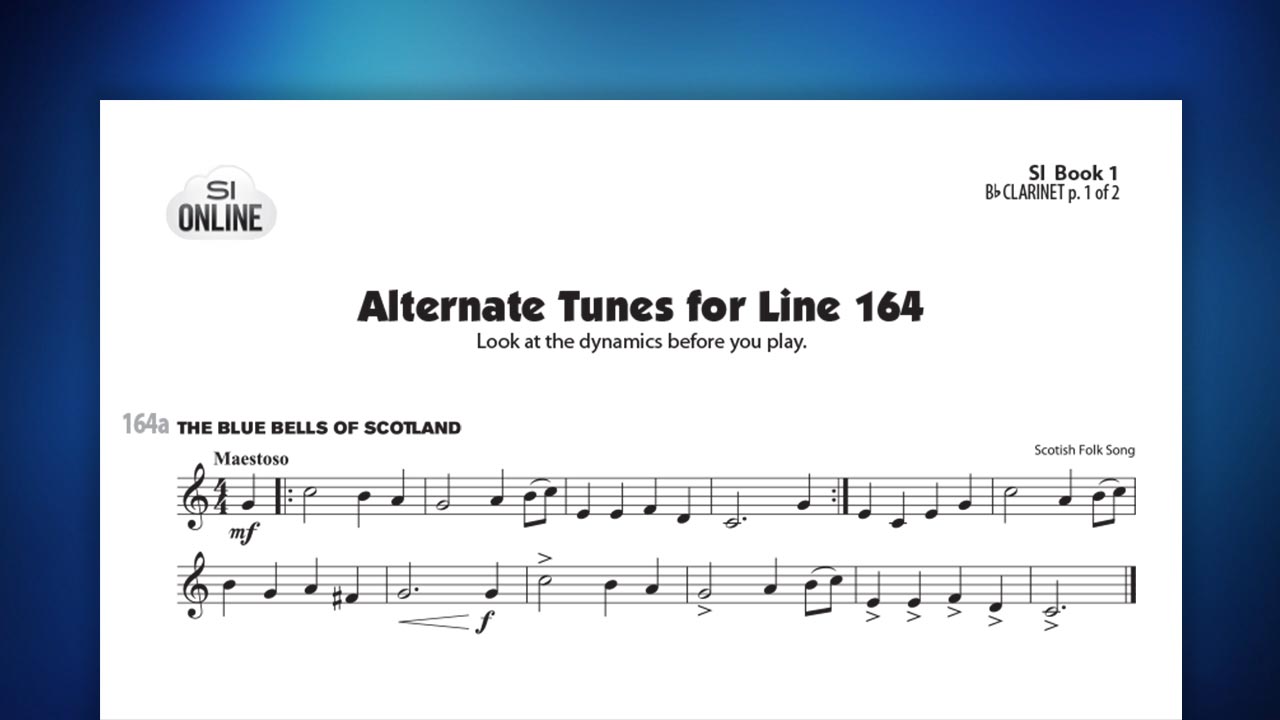 Additional Repertoire
SI Online features a vast library of repertoire, including duets and ensembles, to encourage student repetition and concept reinforcement. Every alternate tune is correlated to levels in Book 1, covering only the notes and techniques learned up to that point in the book.
View a sample
Stay Updated
Want to get the latest updates and special offers from Alfred Music?