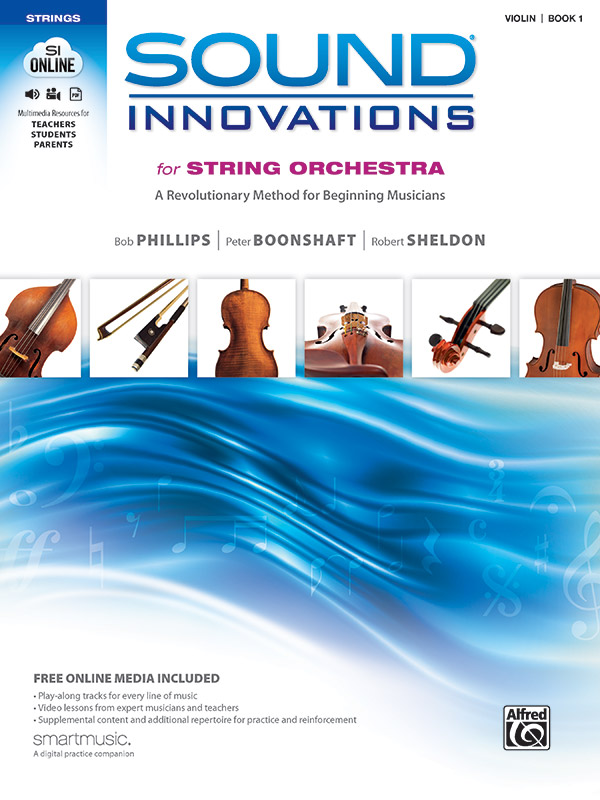 Sound Innovations for String Orchestra Book 1 Overview
By Bob Phillips, Peter Boonshaft, and Robert Sheldon
The content within Book 1 is organized in levels, providing benchmarks, assessment indicators, and intermediate goals:
Sound Beginnings
Sound Fundamentals
Sound Musicianship
Sound Techniques
Sound Development
Sound Performance
Shop Now
NEW! Introducing SI Online: Access streaming video MasterClasses and audio accompaniments for Books 1 & 2. Adjust the pacing any time during the semester to address the unique needs within your classroom utilizing the free additional materials online. Adjust the focus of your teaching and address the differentiation of abilities in your classroom with adding more music history, theory, technique, rhythm, scales, composition, improvisation, assessment pages, and more. Explore the wealth of additional repertoire available online, including duets and small ensembles.
Create better understanding with solid pedagogy, and a clean and uncluttered page layout.
View Sample Pages
NEW! Provide opportunities for deliberate practice—Book 1 now is completely free in SmartMusic!

Foster more effective practice with MasterClass videos that are integrated throughout the entire the method, not retrofitted to it. MasterClasses allow the student can learn to emulate the teacher's tone, technique, and musicianship. MasterClass videos and audio for Book 1 are now available as streaming content on SI Online.
MasterClass Teachers:
Scott Conklin, Violin
Nokuthula Ngwenyama, Viola
Emilio Colon, Cello
Daxun Zhang, Bass


Learn more about SI Online
Encourage at-home practice with recorded accompaniments that are provided for every line of music in the book. Each exercise contains an example and play-along accompaniment track in a variety of musical styles.
Each new note is introduced with a very clear left-hand finger illustration located where the note is first introduced, eliminating the need to reference a separate page. New notes include an introductory exercise followed by plenty of reinforcement exercises. Skills are broken down into manageable steps in order to build success.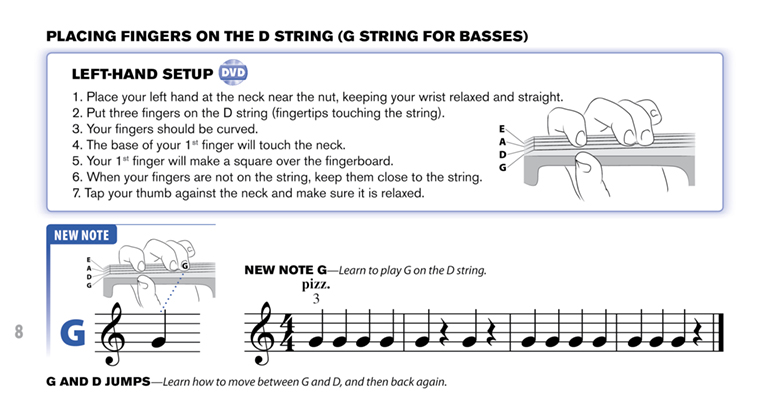 In Sound Innovations for String Orchestra, Book 1 the bow is introduced with clear, progressive illustrations. Sequential bow-hold development is reinforced with a detailed demonstration on the MasterClass videos.