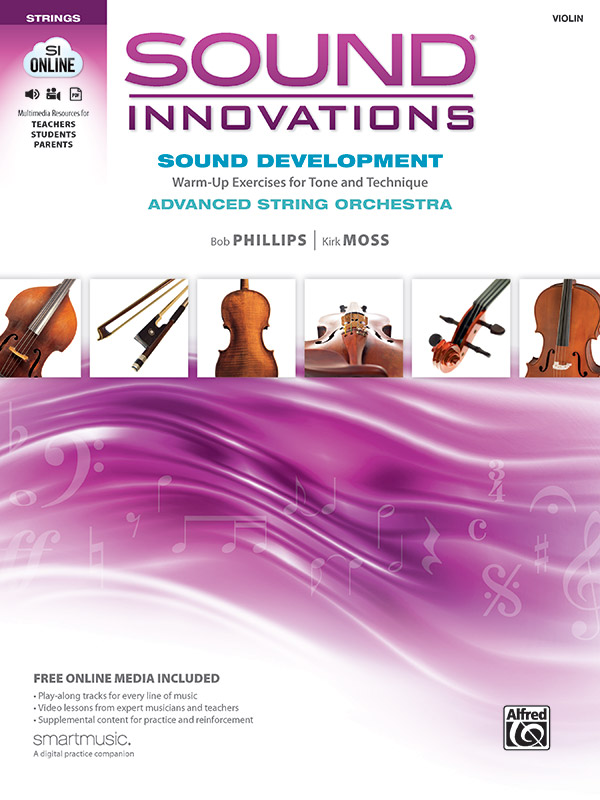 Sound Innovations Sound Development for Advanced String Orchestra Overview
By Bob Phillips and Kirk Moss
The most comprehensive presentation of how to develop an excellent tone in intermediate and advanced players.
Sound Innovations: Sound Development for Advanced String Orchestra emphasizes playing with a characteristic beautiful sound. The components of producing this sound are broken into four levels, consistent with the revolutionary Sound Innovations structure:
Sound Tone
Sound Bowings
Sound Shifting
Sound Scales and Arpeggios
Shop Now
The levels can be used in the order that is best for the development of your students.
Technical development is provided in a concise yet thorough manner, using clean and uncluttered page layouts to foster better understanding.
Teach your students the proper use of the bow with the variables of tone. Help your students to focus on improving their sound with instruction and reinforcement exercises on bow lanes, bow weight, bow speed, shifting, and vibrato.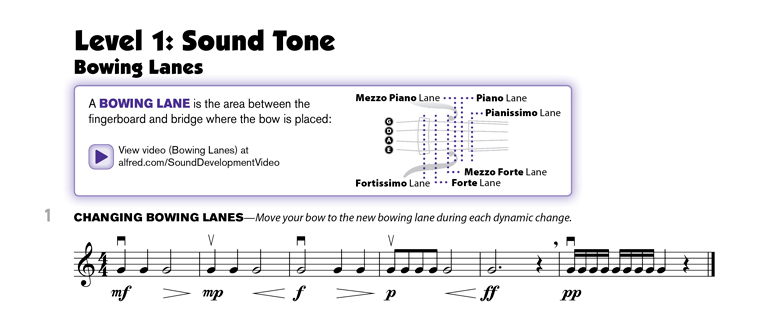 Refinement of martelé, collé, spiccato, hooked bowing, portato, ricochet,and the col legno stroke is developed in exercises and excerpts. The skills are defined and sequenced into learning routines, promoting further retention and understanding.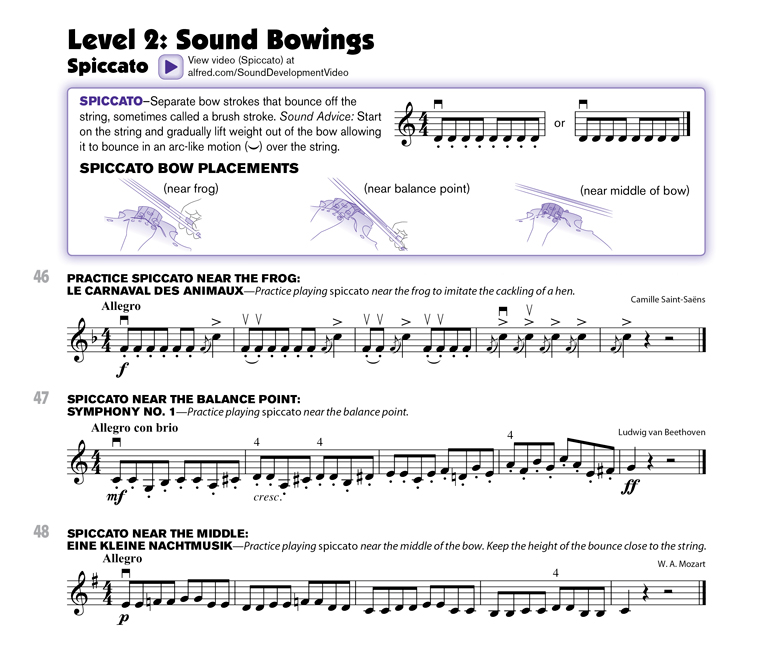 Shifting technique is expanded using finger patterns. This level contains an extremely thorough unison presentation of 1st through 7th positions for all instruments, making it easy to teach and learn shifting in a heterogeneous class as well as a private studio. Thumb position, tenor clef, treble clef, and 8va are all introduced.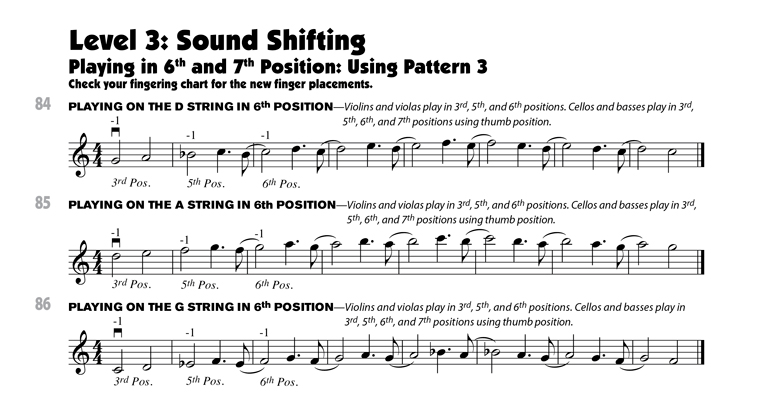 A perfect reference book for scales and arpeggios in all keys, your students will have a great resource for preparing for festival or contest. Teach more advanced concepts, with the further-developed flexible and easy-to-teach format for scales, including a pedagogically sound approach to introducing the third octave.

MasterClass videos are provided to demonstrate key skills.
Go to MasterClass Videos
Check out additional resources here.