Orchestra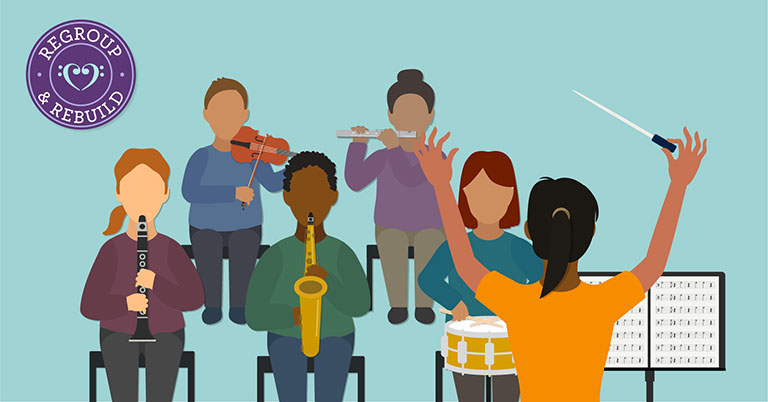 Regroup and Rebuild
Resources for rebuilding your program after a long hiatus
Alfred Music wants to help you re-engage your instrumentalists, grow your ensembles, and come back stronger and smarter than ever! Explore the different topics below related to rehearsals and performances, featuring tips, ideas, music, resources, blog posts, and more to inspire a fresh start to the school year. Whether you are teaching in-person, remote, or in a hybrid situation, we have materials to help you succeed.
Jump to a section: Concert Band • Orchestra • Jazz Ensemble
Stay Updated
Want to get the latest updates and special offers from Alfred Music?