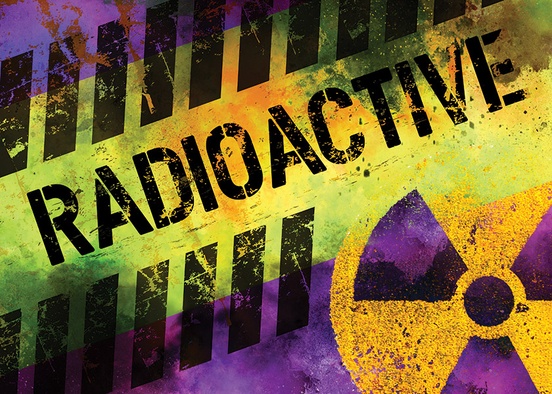 Radioactive
By Josh Powell, John Fannin, Matt Hightower, and CJ Barrow
Flex Marching Band Score & Parts (FX Included)
Grade: 2-3
Item: 00-50103
Available Digitally
Share
---
Description
The countdown is on---and once begun, it can't be stopped! In Radioactive, the Fannin Musical Productions team has crafted a thrilling program around the ancient, instantly recognizable theme of the Dies Irae, foretelling doom.
With a fully realized visual package around it, this becomes a thoroughly contemporary tale of an eminent nuclear catastrophe that will have every viewer on the edge of their seat.
Thematic and theatrical while building to an unforgettable climax, Radioactive will engage students, thrill audiences, and impress judges.
Music Design by Josh Powell, John Fannin, Matt Hightower, and CJ Barrow
Visual Design by Matt James, Tim Zeiss, and Owen Butler
Art Design by Sara Solomonson
This complete, flexible, competitive show includes:
Flexible charts with permission to rearrange wind and percussion parts as needed
Basic percussion scoring for smaller drum lines and enhanced percussion scoring for full drum lines
Electronic sound design (optional)
Full ensemble MP3s with and without a click
Flexible and adaptable drill design PDF (multiple band size options, coordinate sheets, instructions)
Pyware® file included for director customization
Musician and color guard choreography
Color guard costumes and flags available from Band Shoppe.
Copyright-free prop artwork design files
Copyright-free logo for band shirts, posters, etc.
Permission to record, film, perform, and post on social media
Synchronization license
Helpful tips and instructions to help you personalize your show
Please note: Regional exclusivity of usage is not included. Customizations are the responsibility of the purchasing ensemble. Neither Alfred Music nor Fannin Musical Productions will provide customizations after purchase.
---
---
Stay Updated
Want to get the latest updates and special offers from Alfred Music?