Alfred Music's Sound Innovations Books 1, Now Free in SmartMusic
July 1, 2019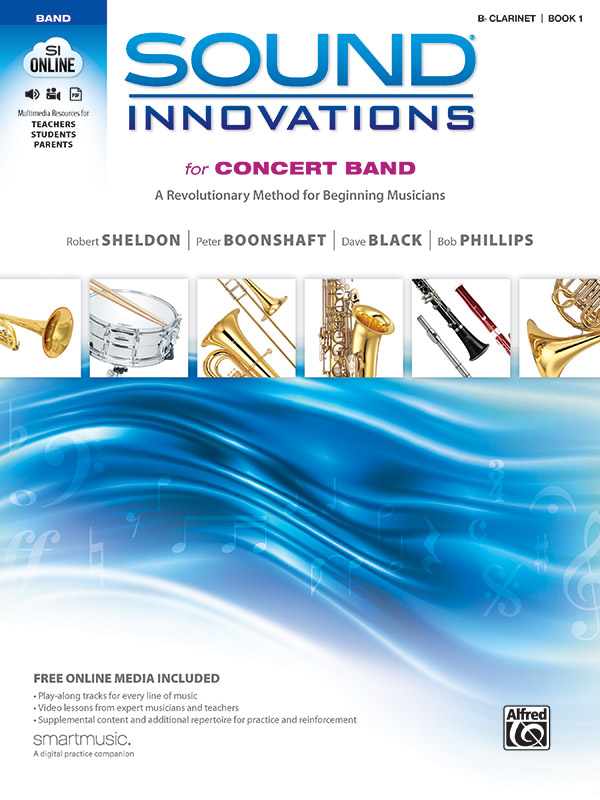 Alfred Music, the leading publisher in music education since 1922, is thrilled to announce that all of Sound Innovations for Concert Band, Book 1 and Sound Innovations for String Orchestra, Book 1 are now part of the repertoire included at no cost in SmartMusic.
Sound Innovations has become an extremely popular method, due in part to its solid pedagogy, clean format, and availability in SmartMusic. Students' practice habits have been known to transform from passive repetition to active learning when using SmartMusic.
No matter the school's budget, teachers can now set up customizable assignments in SmartMusic to track students' progress as they play through Sound Innovations. They can then see areas that need work, emphasize the curriculum that matters most for the ensemble, such as tone, rhythm, and note accuracy, and hear every student improve.
When students open assignments in SmartMusic, they can practice with accompaniment, get immediate feedback on pitch and rhythm, hear recordings of their performances for self-evaluation, and use SmartMusic's other tools including metronome and tuner.
More and more teachers are making the switch to Sound Innovations. The tools within SmartMusic, along with the free access for Books 1 is invaluable. The streaming audio and video media found on SI Online gives teachers and students access to exclusive free enrichment and supplemental content. And lastly, with five levels of books, for beginners through collegiate level, Sound Innovations is the most comprehensive method available. For more information, visit alfred.com/SI.
Back to Press Room
Stay Updated
Want to get the latest updates and special offers from Alfred Music?