Radiohead Complete, Now Available from Alfred Music
January 19, 2018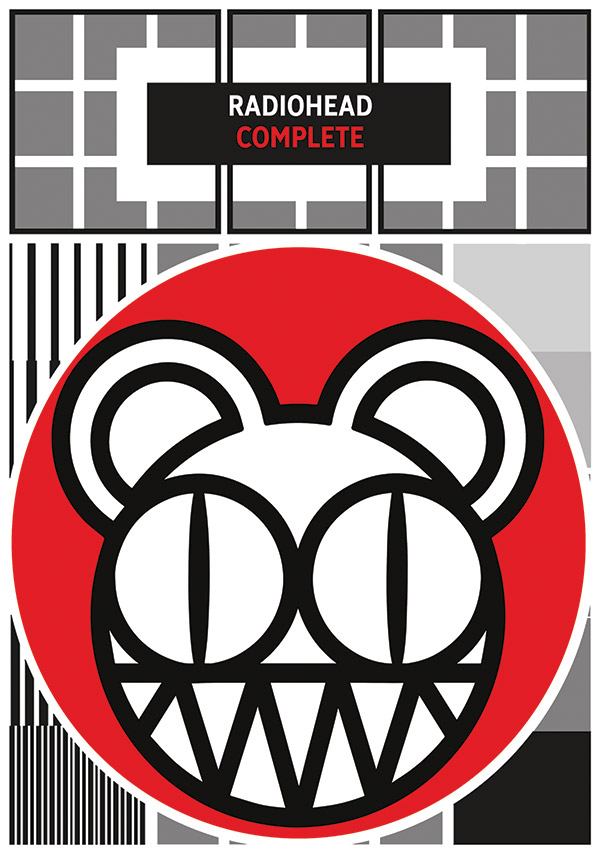 Alfred Music, the leading publisher in music education since 1922, is proud to partner with Faber Music to release Radiohead Complete, the definitive collection of Radiohead songs, including every song ever released by the British rock band (at time of publication).
This artist-approved, 368-page book contains 154 songs, including B-sides and rarities, all with lyrics and guitar chords. It also features 48 pages of artwork by the band's album artist Stanley Donwood, who designed the exclusive cover artwork.
Titles: 4 Minute Warning • A Punch Up At A Wedding • A Reminder • A Wolf At The Door • Banana Co. • Bangers + Mash • The Bends • Bishop's Robes • Bodysnatchers • Bones • Bullet Proof… I Wish I Was • Burn The Witch • Creep • Cuttooth • The Daily Mail • Daydreaming • Exit Music (For A Film) • Faithless, The Wonder Boy • Go Slowly • Go To Sleep • Harry Patch (In Memory Of) • High & Dry • House Of Cards • How Can You Be Sure • How Do You Do? • I Promise • I Want None Of This • I Will • Identikit • Idioteque • Ill Wind • In Limbo • India Rubber • Let Down • Lewis (Mistreated) • Life In A Glasshouse • Lift • Like Spinning Plates • Little By Little • Lotus Flower • Molasses • Morning Bell • Morning Bell / Amnesiac • Reckoner • Ripcord • Sail To The Moon • Scatterbrain • Separator • Sit Down. Stand Up Talk Show Host • There There • These Are My Twisted Words • Thinking About You Videotape • We Suck Young Blood • Weird Fishes/Arpeggi • Where I End And You Begin • Worrywort • Yes I Am • You • You And Whose Army? • You Never Wash Up After Yourself • and more.
Radiohead Complete is available for $55.00 at music retail stores, online retailers, and alfred.com.
Back to Press Room
Stay Updated
Want to get the latest updates and special offers from Alfred Music?