Alfred Music Releases Play & Read, Reading Program to Introduce Suzuki Piano School
January 21, 2019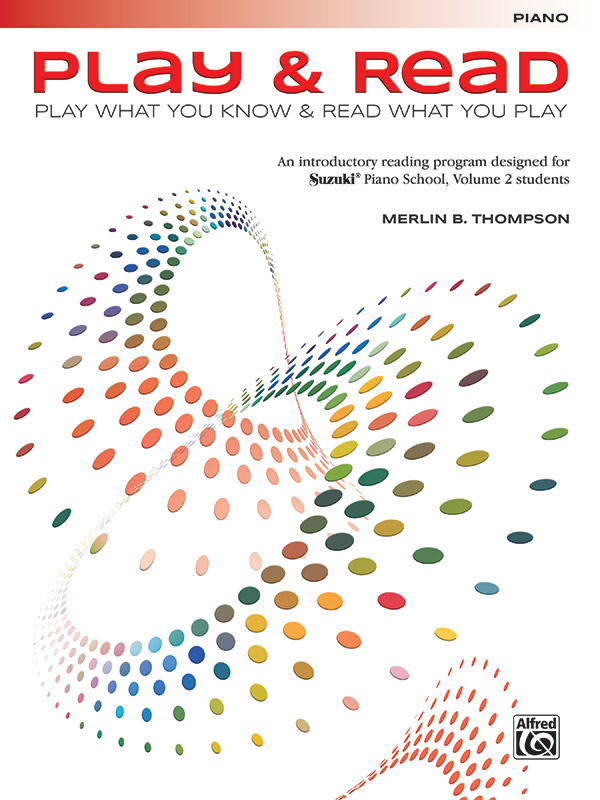 Alfred Music, the leading publisher in music education since 1922, announces the release of Play & Read, a reading program designed to introduce Suzuki Piano School, Volume 2 students to reading music.
Play & Read: Play What You Know & Read What You Play, includes six lessons with seven units, based on the simple principle that students learn to read music most naturally by reading pieces they already know how to play. To ensure that students don't just play from memory without looking at the score, Play & Read uses scrambles of four-bar segments from six selections from Suzuki Piano School, Volume 1 repertoire to engage students in active reading. Students learn to read music as entire bars or groups of notes, and through singing, playing, pointing, saying, and writing.
Play & Read Titles: Little Playmates • Lightly Row • French Children's Song • Go Tell Aunt Rhody • Mary Had a Little Lamb • Cuckoo.
Play & Read is now available for $10.99 at music retail stores, online retailers, and at alfred.com.
Review copies are available upon request.
Back to Press Room
Stay Updated
Want to get the latest updates and special offers from Alfred Music?