Alfred Music Releases New Drum Resource, Advanced Groove Concepts
January 19, 2018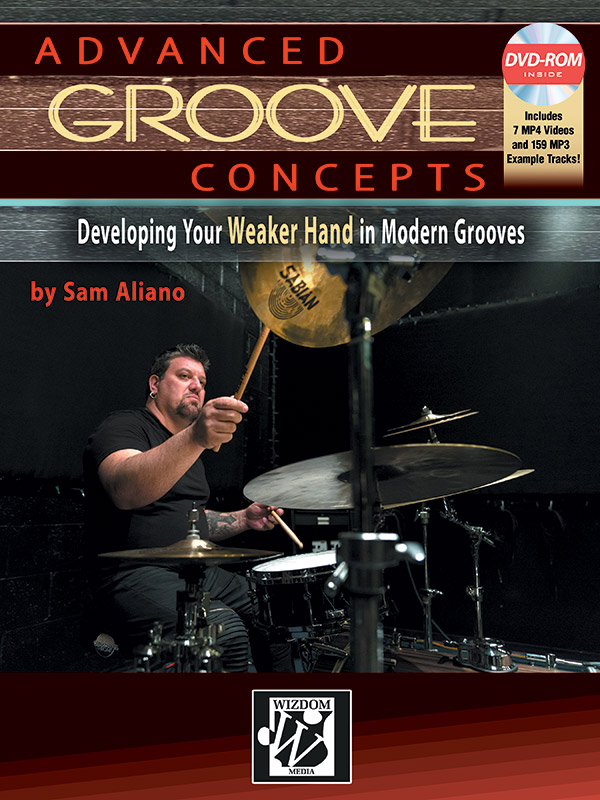 Alfred Music, the leading publisher in music education since 1922, is pleased to announce the release of Advanced Groove Concepts: Developing Your Weaker Hand in Modern Grooves, a collection of intermediate to advanced level grooves and patterns applicable to all modern styles of music.
Written by Sam Aliano, Advanced Groove Concepts is focused on developing the ability to play varied and sometimes complex patterns between the hands while keeping a solid groove, reminiscent of some of the legendary funk and fusion drummers, all while building the weaker hand into a groove-creating engine. Starting with repetitive hi-hat/ride patterns, Advanced Groove Concepts progresses through various ghost notes variations and then combines non-repetitive riding patterns with varied snare drum combinations containing accents and ghost notes. Grooves are then practiced with various bass drum combinations.
Advanced Groove Concepts can be practiced by right-handed and left-handed drummers, and it can also be played with an open-handed approach. Also included is a data disc containing seven videos and 159 audio examples performed by the author, including a bonus performance video.
Advanced Groove Concepts, in Book & CD format, is available for $15.99 at music retail stores, online retailers, and alfred.com.
Review copies are available upon request.
Back to Press Room
Stay Updated
Want to get the latest updates and special offers from Alfred Music?