Music Publishing: The Complete Guide, 2nd Edition, Now Available from Alfred Music
January 13, 2020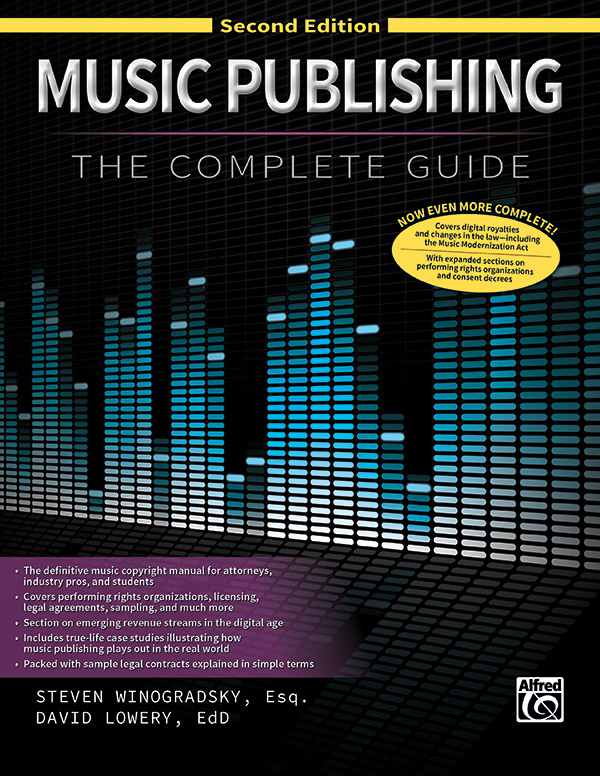 Alfred Music, the leading publisher in music education since 1922, announces the release of a new business/life hack text, Music Publishing: The Complete Guide (Second Edition).
Music Publishing: The Complete Guide, by Steve Winogradsky and David Lowery, is THE definitive manual on music copyright. Winogradsky, an attorney with over 30 years of experience in the music industry, intended this book as a guide for industry pros, lawyers, and music business and law students.
Subjects covered in Music Publishing include copyright; performing rights organizations; mechanical, synchronization, and print licensing; songwriter and composer agreements; publishing administration and foreign sub-publishing; production music libraries; pitching and placement companies; sampling; and much more. The discussion also delves into historical perspective and current trends and revenue opportunities in the evolving digital marketplace. Easy-to-read narratives explain the key points for all of these types of deals.
Music Publishing: The Complete Guide is available for $79.99 at music retail stores, online retailers, and alfred.com.
Back to Press Room
Stay Updated
Want to get the latest updates and special offers from Alfred Music?