Beloved Music for Little Mozarts Series Celebrates 20 Years
January 21, 2019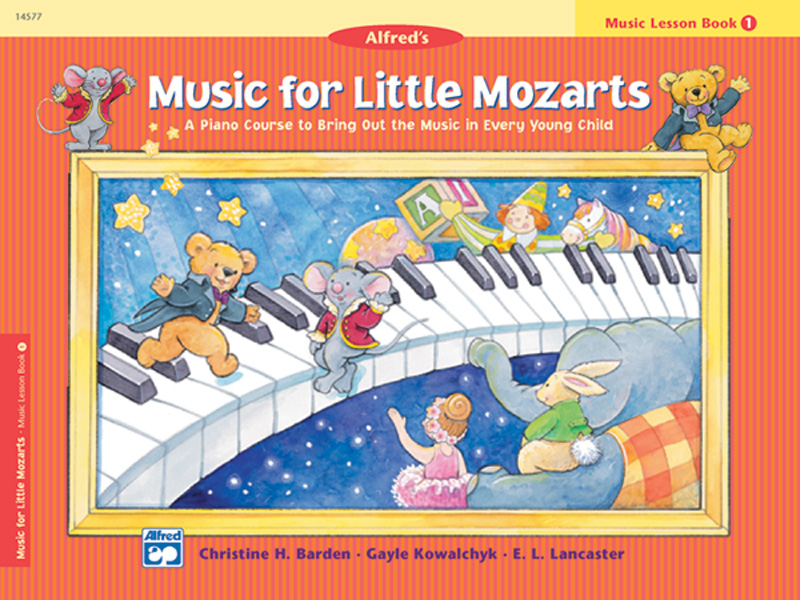 Alfred Music is happy to announce that the best-selling, beloved Music for Little Mozarts series is celebrating its 20th birthday in 2019.
The Music for Little Mozarts piano method was written by Christine H. Barden, Gayle Kowalchyk, and E. L. Lancaster, specifically for the preschool age group (four-, five-, and six-year-olds). The method provides a nice balance between the child's first experience in piano study and the simple enjoyment of music making.
Music for Little Mozarts centers on the adventures of Beethoven Bear, Mozart Mouse™, and their friends as they learn all about music. Other characters throughout the books serve as a springboard for introducing students to major composers from the four main musical style periods. New concepts are introduced and carefully reinforced throughout the books. Each page contains a fragment of the story as background for each new concept or new piece of music, as well as practice instructions to read to the student. Many pages also offer helpful hints to the teacher and parents for effective instruction and practice. The music was written to develop finger dexterity in young children and includes clever lyrics that will appeal to the student's imagination. Accompaniments for the teacher or parent are notated for each piece. Each of the four levels guides the child through a comprehensive musical learning experience using the piano, over approximately a two-year period. The series is comprised of core and many corresponding, supplementary books and resources, including lovable plush toys to support and reinforce fun, while instilling the love of music.
The entire Music for Little Mozarts series is available at music retail stores, online retailers, and at alfred.com/MLM.
Back to Press Room
Stay Updated
Want to get the latest updates and special offers from Alfred Music?