Essential, Two-Volume Edition of Mozart Sonatas Now Available from Alfred Music
January 13, 2020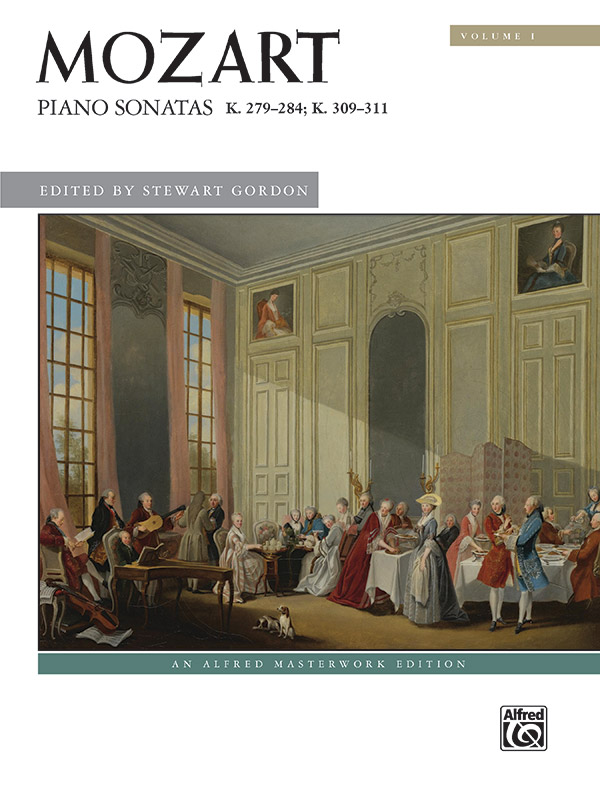 Alfred Music, the leading publisher in music education since 1922, is pleased to announce the release of Mozart: Piano Sonatas, Vol. I.
Essential to the library of every pianist, this two-volume critical edition from Dr. Stewart Gordon, a world-renowned professor of keyboard studies at the University of Southern California's Thornton School of Music, provides all the tools necessary for stylistic performance. Dr. Gordon's thorough research of the earliest available sources, as well as careful study of all modern editions, has captured the most accurate reflection of the composer's intent. This newly engraved edition contains helpful fingering suggestions and performance recommendations, including possible realizations for all ornamentation. Also included is a discussion of Mozart and the early piano, as well as considerations for tempos and for period-appropriate ornamentation and improvisation. These volumes also present a useful list of recordings of the complete Mozart piano sonatas, an extensive bibliography, a reference chart of autographs and early editions, and detailed analysis of the form of each sonata movement.
The sonatas in each volume are organized by Köchel (K.) number. Volume I contains nine sonatas, K. 279--284 and 309--311. 188 pages. Comb-bound.
Mozart: Piano Sonatas, Vol. I is available for $24.99 at music retail stores, online retailers, and at alfred.com.
Back to Press Room
Stay Updated
Want to get the latest updates and special offers from Alfred Music?