Alfred Music Continues Innovation with New Music Education Resources
June 22, 2018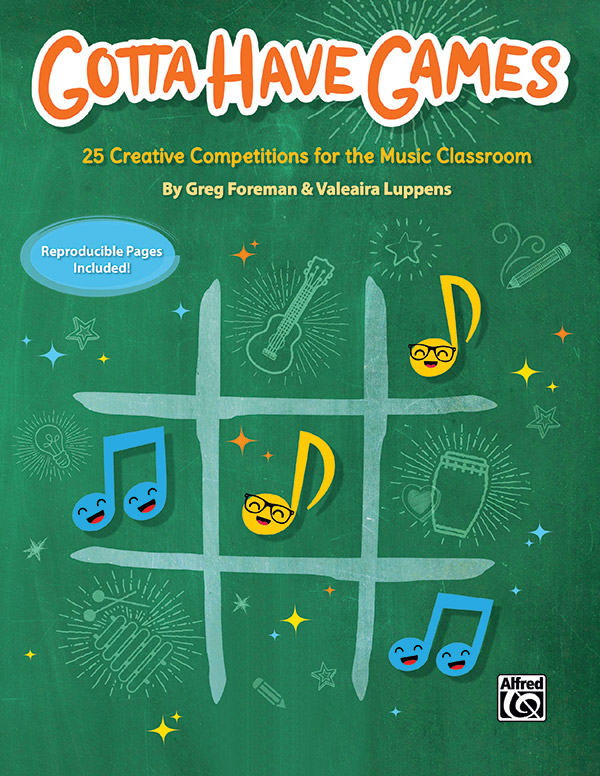 Alfred Music, the world leader in educational print music publishing since 1922, announces the release of two new fun and interactive resources designed for the classroom—Gotta Have Games and Everyday Composition. Each resource is uniquely constructed to easily teach music concepts and enhance established curriculums while engaging students with clever games and interactive opportunities.
Refresh general music classes with Gotta Have Games, a collection of 25 games, including relay races, memorization tasks, one-on-one competitions, board games, and more for elementary and middle school students. Taken from the classrooms of two veteran general music teachers, these clever activities are designed to be integrated into existing curriculums to reinforce musical concepts. Each game includes clear student learning targets, complete instructions for game assembly and play, and reproducible templates for easy use. Recommended for grades K--8.
Everyday Composition is intended to expand existing elementary curriculums and includes beautifully illustrated interactive lessons for computer or interactive whiteboard. Each lesson plan begins with a song, poem, or story; invites students to improvise as a group and individually using their voices, recorders, xylophones, or percussion instruments; and progresses to a rubric-based composition project. Along the way, students will organically generate, refine, and share their original musical ideas as they expand their artistic decision-making skills. This interactive resource works on both individual computers and interactive whiteboards, and is PC and Mac compatible. Recommended for grades 2–5.
Gotta Have Games is available for $24.99 and Everyday Composition is available for $34.99 at music retail stores, online retailers, and alfred.com.
Review copies are available upon request.
Back to Press Room
Stay Updated
Want to get the latest updates and special offers from Alfred Music?