Alfred Music Releases Harmonious New Singing Resource
July 1, 2019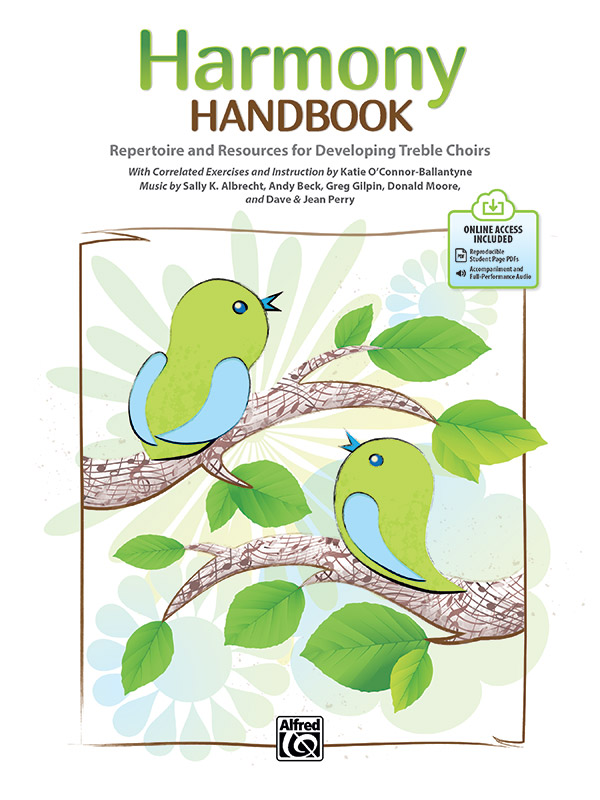 Alfred Music, the world leader in educational print music publishing since 1922, announces the release of a delightful new resource for developing treble choirs, Harmony Handbook.
Harmony Handbook is a step-by-step guide that will take beginners from unison to two-part singing by focusing on the underlying aural and developmental skills necessary for success. Sequential chapters on unison, echo, round, and partner singing serve as benchmarks along the way to full harmony. Each of ten carefully curated songs is prefaced with a two-page rehearsal guide that targets essential objectives and suggests exercises and activities designed to introduce, explore, and master the pieces.
Harmony Handbook offers a number of available options for purchase at music retail stores, online retailers, and alfred.com:
• Teacher's Handbook & Online PDF/Audio $59.99
• Teacher's Handbook & Online PDF $29.99
• Enhanced CD $39.99
• Online Audio $39.99
Review copies are available upon request.
Back to Press Room
Stay Updated
Want to get the latest updates and special offers from Alfred Music?