New from Alfred Music: Original Duets Bring Hanon to Life
January 19, 2018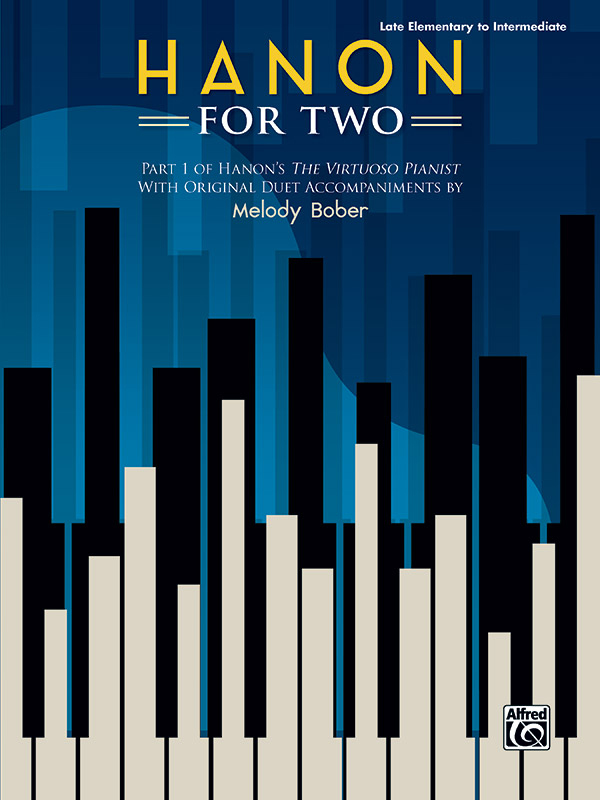 Alfred Music, the leading publisher in music education since 1922, announces the release of Hanon for Two, which uniquely pairs Part 1 of Hanon's The Virtuoso Pianist with original duet accompaniments by Melody Bober.
Developed for the Late Elementary / Intermediate student, Hanon for Two contains duet accompaniments (1 piano, 4 hands) for the 20 exercises found in Part 1 of Charles-Louis Hanon's The Virtuoso Pianist. Each Hanon exercise is primo while the secondo is an added duet part. Unlike the original, the exercises in this volume are notated in eighth notes for one octave rather than sixteenth notes for two octaves, so that students at the late elementary level may begin to use these exercises effectively. Adding harmonic interest, the duet accompaniments in the book will also aid students in learning to play the exercises with precision and musicality.
Hanon for Two is available for $9.99 and can be found at music retail stores, online retailers, and at alfred.com.
Review copies are available upon request.
Back to Press Room
Stay Updated
Want to get the latest updates and special offers from Alfred Music?