Make "Grand" Plans with New Piano Series from Alfred Music
July 1, 2019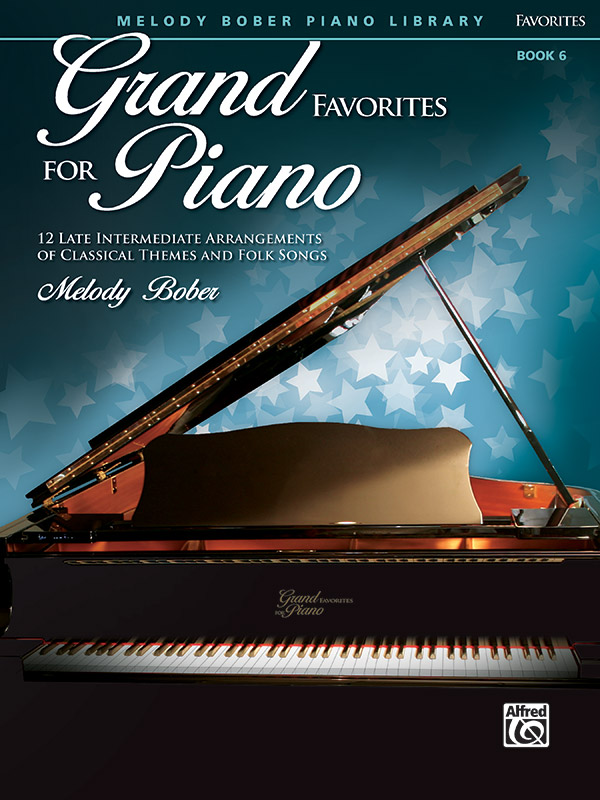 Alfred Music, the leading publisher in music education since 1922, is pleased to announce Grand Favorites for Piano, a new six-book series from Melody Bober,
Each level in Grand Favorites for Piano, contains arrangements of best-loved classical themes and folk favorites. The pieces in this six-book series have the distinctive Bober sound and are fun to play, in addition to helping pianists progress technically and musically. Whether performed on a concert grand, a digital piano, or the family upright, these solos will truly sound "grand."
Book 1, for the Early Elementary student, begins with titles such as Baa, Baa, Black Sheep • Barcarolle (Offenbach) • Brother John • Go Tell Aunt Rhody • Hot Cross Buns, while Book 6 wraps up with Late Intermediate repertoire such as America • Beautiful Dreamer (Foster) • Blue Danube Waltz (Strauss II) • Choucoune (Monton) • The Erie Canal (Allen) • Greensleeves • Hornpipe (Handel) • Hungarian Dance No. 5 (Brahms) and others. Book 2 is for Elementary, Book 3 for Late Elementary, Book 4 is for Early Intermediate, and Book 5 for Intermediate level students.
Grand Favorites for Piano, Books 1-6, are available for $7.99 (Books 1-3) and $8.99 (Books 4-6) at music retail stores, online retailers, and at alfred.com
Review copies are available upon request.
Back to Press Room
Stay Updated
Want to get the latest updates and special offers from Alfred Music?