Alfred Music and advance music Releases Jim Snidero's New Series, The Essence of the Blues
June 22, 2018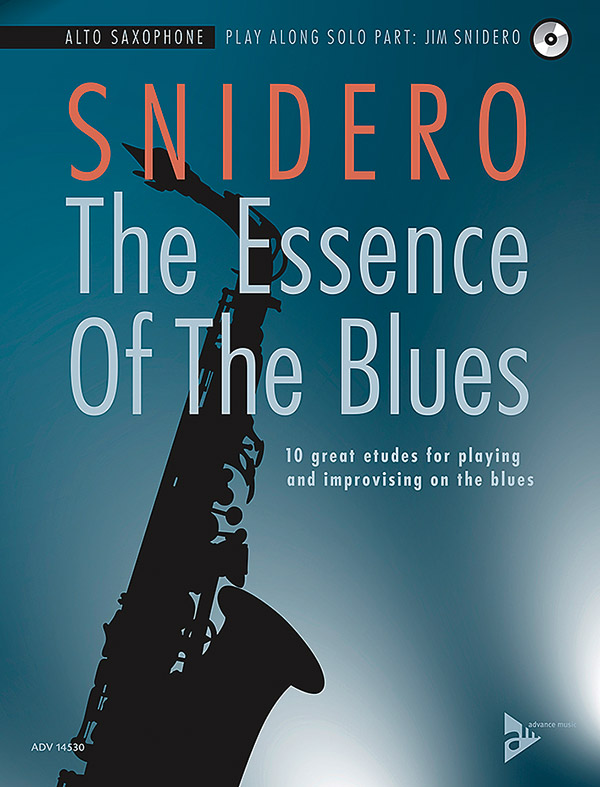 Alfred Music and advance music are pleased to announce the release of The Essence of the Blues, a new series by Jim Snidero, best-selling author of Jazz Conception Series.
The Essence of the Blues sheds light on one of the most important forms in 20th century music. From jazz, rock, pop, hip-hop, country, and other genres, the sound of the blues has had an enormous impact on modern music. Perfect for rehearsals or classroom, there are six instrumental books, transposed for alto sax, tenor sax, trumpet, trombone, flute, and clarinet.
The Essence of the Blues contains 10 etudes focusing on various types of the blues, as well as an in-depth analysis of blues styles, vocabulary, and music theory. Each etude includes specific techniques used by some of the all-time best jazz/blues musicians, including Miles Davis, Charlie Parker, BB King, Stanley Turrentine, and others. All phrasing and articulation included, enabling the musician to precisely learn jazz style.
The accompanying play-along features world famous NY recording artists including Eric Alexander, Jeremy Pelt, Jim Snidero, Steve Davis, Mike LeDonne, Peter Washington, and others. Recorded at a world-class studio, these play-alongs are deeply authentic, giving the jazz student a real-life playing experience to learn and enjoy the blues.
Jim Snidero, a top-tier jazz artist, placing in both Downbeat critics and readers polls is also the best-selling jazz author of his generation, with his Jazz Conception Series having been translated into four languages. In addition to having been a professor at New School, Indiana University, and Princeton University—as a composer, Jim Snidero has been called "a genuinely significant figure in jazz composition" by the Penguin Guide to Jazz.
All books in The Essence of the Blues series are available for $24.95 at music retail stores, online retailers, and alfred.com/essenceoftheblues.
Review copies are available upon request.
Back to Press Room
Stay Updated
Want to get the latest updates and special offers from Alfred Music?