Character Pieces in Romantic Style, Now Available from Alfred Music
January 21, 2019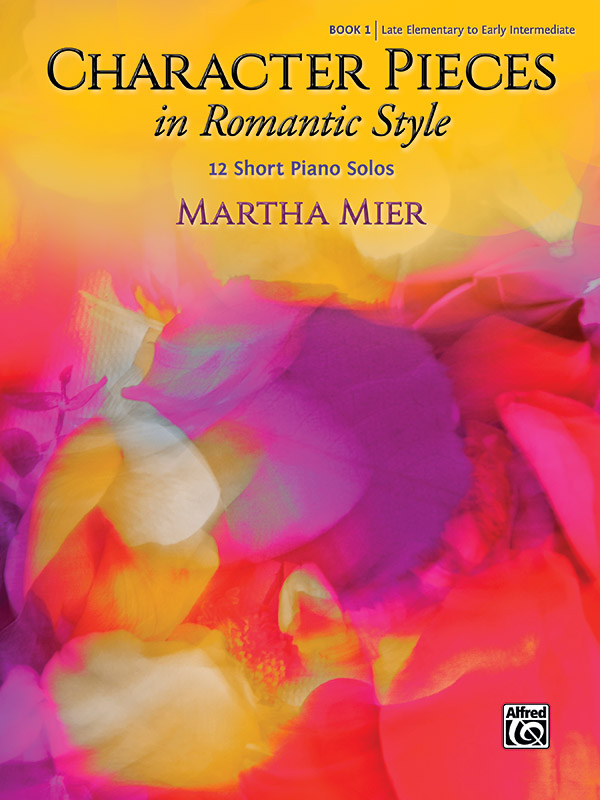 Alfred Music, the leading publisher in music education since 1922, is pleased to announce the release of Martha Mier's new two-book collection, Character Pieces in Romantic Style.
Composers first began writing character pieces in the Romantic period as a personal, inward-looking form of musical expression, on a smaller scale than sonatas of the Classical period. Some are bold in character, while others are lyrical and introspective. These moods are suggested by each title.
Character Pieces in Romantic Style, Book 1 emulate this important art form and are carefully graded for students at the late elementary to early intermediate level. Book 1 Titles: The Balance Beam • The Challenge • Gentle Ocean Waves • Gospel Sing • A Moment in Time • My Heart Sings • The Organ Grinder • Reflection • Sea Treasures • The Secret • Song of the Matador • Wind Chimes.
Character Pieces in Romantic Style Book 2 is for intermediate to late intermediate students. Book 2 Titles: Beneath the Stars • A Brief Interlude • Elegant Dance • A Faded Memory • Hummingbirds at Play • Majestic Iceberg • My Heart's Secret • The Old Diary • The Promise • Reverie • Summer Love • Tranquility.
Character Pieces in Romantic Style, Books1-2 are available for $7.99 each at music retail stores, online retailers, and at alfred.com.
Review copies are available upon request.
Back to Press Room
Stay Updated
Want to get the latest updates and special offers from Alfred Music?