Alfred Music and the GRAMMY Museum® Help Educators and Students Find Success with Careers Through Music
January 21, 2019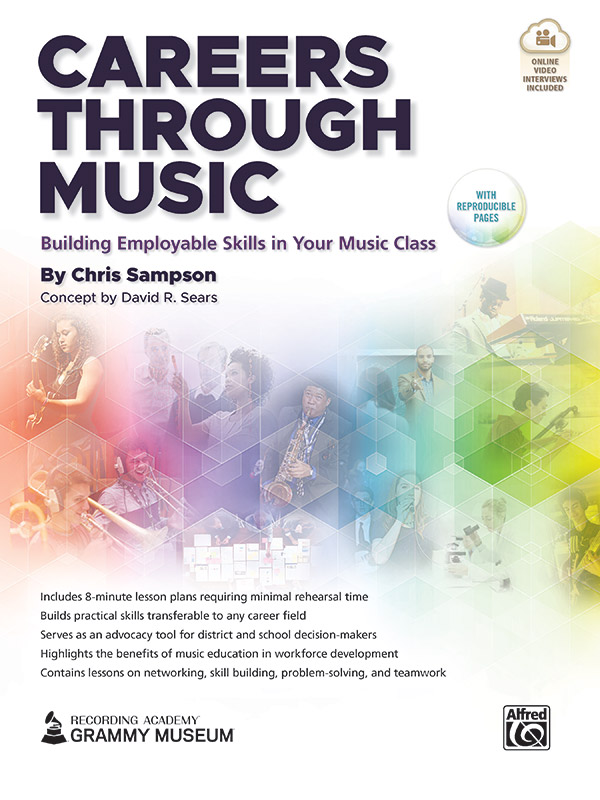 Alfred Music, the leading publisher in music education since 1922, and the GRAMMY Museum® are proud to jointly present Careers Through Music, Building Employable Skills in Your Music Class—a new innovative tool for music educators that highlights valuable skills developed in ensemble and music classes.
Careers Through Music provides a pathway to achieving success in any career—both in and outside of music. Each of the book's 15 eight-minute lesson plans have the same simple format and focuses on a specific transferable skill, such as problem solving, networking, teamwork, and self-management. For even greater impact, reproducible pages for student activity sheets are included, along with access to exclusive videos of music and business professionals discussing the lesson topics.
Presented by the GRAMMY Museum® and Alfred Music, this book will prepare music students for a lifelong path to success not only in music, but in any field.
Careers Through Music is available as Book & Streaming Video for $34.99 at music retail stores, online retailers, and alfred.com.
Review copies are available upon request.
Back to Press Room
Stay Updated
Want to get the latest updates and special offers from Alfred Music?