Alfred Music Is Kind of a "Big Phat" Deal
March 9, 2018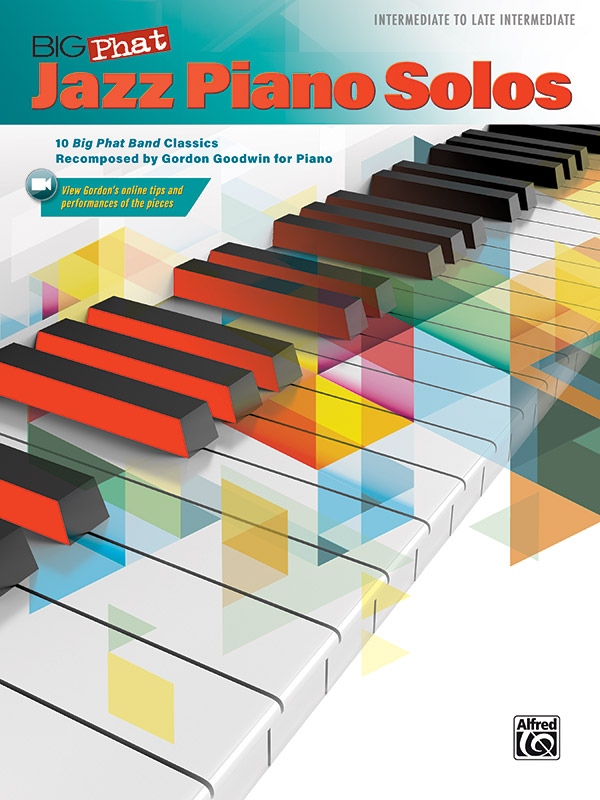 Alfred Music, the leading publisher in music education since 1922 is thrilled to release Big Phat Jazz Piano Solos, a new intermediate / late intermediate jazz piano book by Gordon Goodwin. Big Phat Jazz Piano Solos contains piano solo adaptations of jazz band composer Gordon Goodwin's most popular Big Phat Band titles.
Musically challenging but technically accessible, these 10 Big Phat Band classics, recomposed by Gordon Goodwin, capture the essence of the Big Phat Band versions. They reflect Goodwin's ability to combine jazz excellence with a variety of musical styles—including Latin, rock, and funk. The spirit of each composition can be heard in videos of Gordon Goodwin playing each piece, available online at alfred.com/BigPhatJazzVideos. In each video, Gordon plays through the entire piece, then highlights concepts or skills to practice, providing learning and performance tips specific to that piece.
Big Phat Jazz Piano Solos Titles: Settle Down • Everlasting • Samba del Gringo • The Jazz Police • I Remember • Maynard & Waynard • Backrow Politics • An American Elegy • Brother Bones • Hunting Wabbits.
Big Phat Jazz Piano Solos is available for $9.50 at music retail stores, online retailers, and alfred.com/BigPhatJazzPiano.
Review copies are available upon request.
Back to Press Room
Stay Updated
Want to get the latest updates and special offers from Alfred Music?