Alfred Music Adds Level 5 to Alfred's Basic Piano Library: Popular Hits
January 19, 2018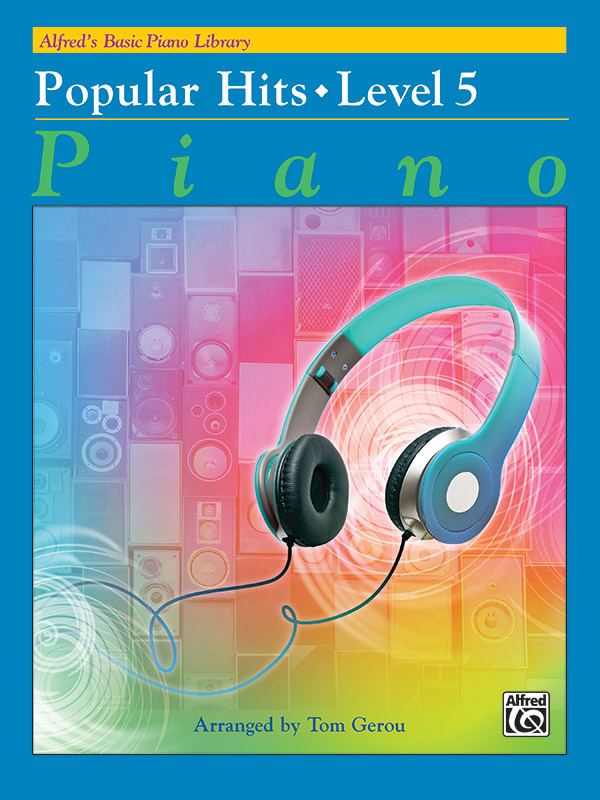 Alfred Music is proud to announce the release of Level 5 to the already-existing, time-tested, series Alfred's Basic Piano Library: Popular Hits. Arranged by Tom Gerou, this series answers the often expressed need for Broadway, pop, and movie music to be used as supplementary music for students. Soon after beginning piano study, students can play attractive versions of favorite classics as well as the best-known melodies of today.
Alfred's Basic Piano Library: Popular Hits, Level 5 is correlated page-by-page with Alfred's Basic Piano Library: Lesson Book 5. When pieces from the Popular Hits book are assigned in conjunction with the material in the Lesson Book, new concepts are reinforced in a fun and motivating way, increasing the student's interest in piano study.
Titles: Batman Returns (from Batman Returns) • City of Stars (from La La Land) • Dear Theodosia (from the Broadway musical Hamilton) • Don't Stop Believin' (Journey) • Evermore (from Walt Disney's Beauty and the Beast) • Everywhere You Look (Theme from Full House) • The Jetsons (Main Theme) • One Call Away (Charlie Puth) • Shut Up and Dance (Walk the Moon) • Wonder Woman's Wrath (from Wonder Woman).
Alfred's Basic Piano Library: Popular Hits, Level 5 is available for $8.99 at music retail stores, online retailers, and alfred.com.
Review copies are available upon request.
Back to Press Room
Stay Updated
Want to get the latest updates and special offers from Alfred Music?