Alfred Music Adds Level 6 to Alfred's Basic Piano Library: Popular Hits
January 13, 2020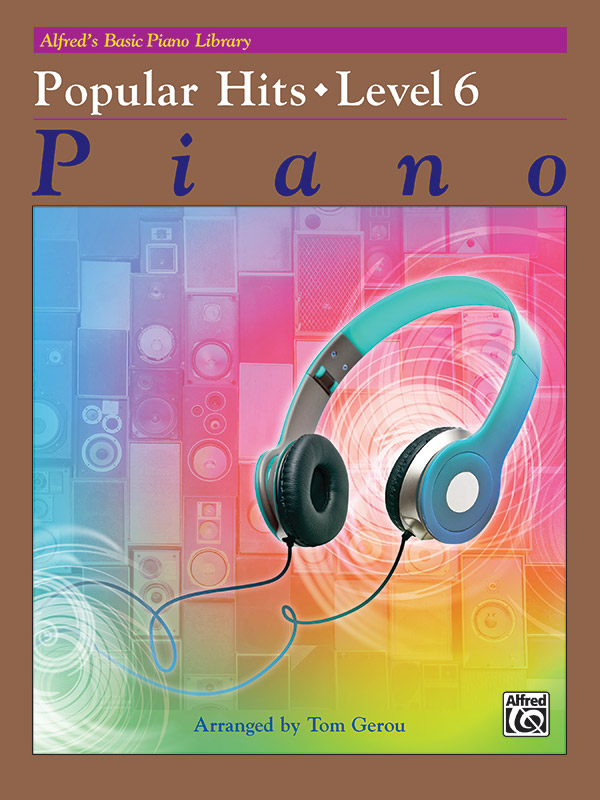 Alfred Music is proud to announce the release of Popular Hits, Level 6 to the hit series Alfred's Basic Piano Library. Arranged by Tom Gerou, these books are correlated page-by-page with the Lesson Books. Each Broadway, pop, or movie theme arrangement incorporates new concepts in fun and motivating ways, increasing student enthusiasm for piano study. Each book offers a balanced selection of familiar and recent titles.
Level 6 Titles: 27 Years Later (It) • Aerith's Theme (Final Fantasy VII) • Ashokan Farewell • Happy Together • Havana (Camila Cabello) • I'll Be There for You (Friends) • Little Shop of Horrors • Money (Pink Floyd) • Salamander Eyes (Fantastic Beasts) * Shallow (A Star Is Born) • Speechless (Aladdin) • Star Wars® (Main Theme).
Alfred's Basic Piano Library: Popular Hits, Level 6 will be available for $7.00 at music retail stores, online retailers, and alfred.com.
Review copies are available upon request.
Back to Press Room
Stay Updated
Want to get the latest updates and special offers from Alfred Music?