Alfred Music Releases Delightful New Songbooks, Resources, and Musicals for the Classroom
July 1, 2019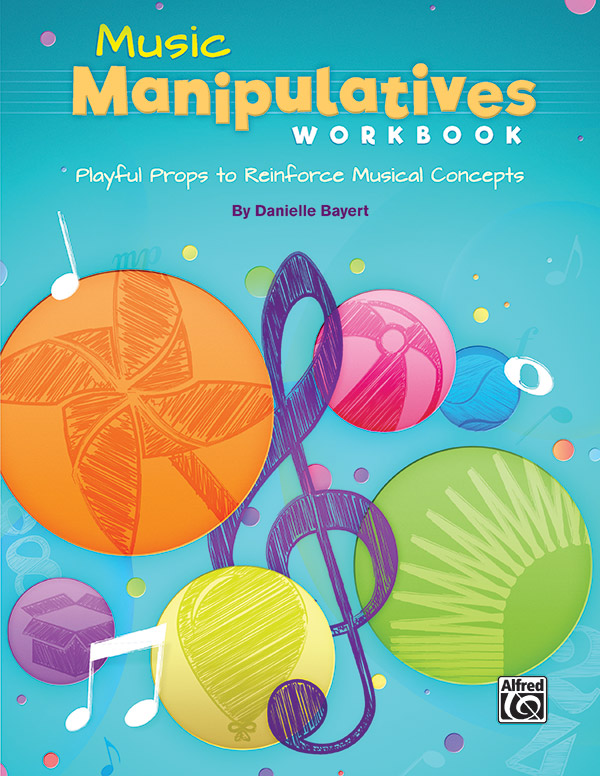 Alfred Music, the world leader in educational print music publishing since 1922, announces the release of six new songbooks, resources, and musicals designed for the classroom—A Year in Unison!, Rhythm-O-Rama!, Music Class Puppets, Music Manipulatives Workbook, Presents on Parade! and Phantom of the Music Room. Each offers a unique contribution to creative classroom learning, singing, and playing!
A Year in Unison! is a charming collection of 28 songs designed especially with primary children in mind. Celebrate Halloween, Valentine's Day, Saint Patrick's Day, Martin Luther King, Mother's and Father's Days, the four seasons, every month of the year, and more! Recommended for Pre-K–4.
With Rhythm-O-Rama! teachers can raise the curtain on blockbuster theme songs from Star Wars, Rocky, Little Shop of Horrors, Mamma Mia!, and more, plus hits from Bruno Mars, American Authors, Katy Perry, and Miley Cyrus. These age-appropriate, skill-building arrangements reinforce rhythmic concepts, note reading, playing techniques, and so much more! Along the way, master teacher Mari Schay highlights specific challenges and rehearsal strategies for all 12 tunes. Full teacher scores appear in the book, and access to online student parts (for printing and projecting) is included. Recommended for grades 4–9.
Step one: introduce today's musical objectives or selection. Step two: construct simple puppets using the clear-cut instructions and handy templates. Step three: dive into the lessons with your adorable student-made characters. Music Class Puppets is a kid-friendly, teacher-approved kit that nurtures learning in one of the most effective ways—through play. Concepts, materials, step-by-step lesson procedures, extension activities, crafting directions, and reproducible patterns are included. Recommended for grades K–5.
Thirty everyday items, such as balloons, pinwheels, and plastic eggs, are transformed into tactile learning tools in Music Manipulatives Workbook, a highly creative, hands-on, general music resource. Following an informative opening about the history, research, and value of educational manipulatives, each section provides several physical activities (with extensions and modifications) that are clearly tied to musical concepts of all kinds. The possibilities are endless for what can be taught—rhythm, melody, harmony, form, notation, composition, singing, playing—and the approachable author shares her philosophy and practical tips (from her own classroom) on designing new activities, and provides teacher workspace for educators to develop their own unique lessons. Recommended for grades Pre-K–6.
Presents on Parade!, is a fun new holiday mini-musical for unison and 2-part voices. When the kids learn they could snag a spot in Toyland Department Store's amazing annual parade, they march into action: taking a quick journey "Over the River," experiencing a fabulous "Toyland" welcome, and winning a contest during Victor Herbert's "March of the Toys," all followed by a quick "Deck the Hall" costume change (they step into large gift-wrapped boxes). Production notes suggest how to easily extend the closing parade to include the entire school and/or audience. Recognizable holiday songs, a simple script, and creative staging instructions make this festive 20-minute mini-musical a snap. Recommended for grades K–4.
Phantom of the Music Room is a "mysterious musical for 2-part voices and features six songs with clever texts set to musical classics by Chopin, Dvo?ák, Sousa, and others. This Alfred favorite is newly updated with a fresh engraving and a stellar recording! Recommended for grades three and up. Approximately 30 minutes.
A Year in Unison!, Rhythm-O-Rama!, Music Class Puppets, Music Manipulatives Workbook, Presents on Parade! and Phantom of the Music Room are all available in various options and prices from $24.99–$69.99 each at music retail stores, online retailers, and alfred.com.
Review copies are available upon request.
Back to Press Room
Stay Updated
Want to get the latest updates and special offers from Alfred Music?