Piano Menu
From Professional Piano Teaching, Book 1, 2nd Edition, by Jeanine M. Jacobson (00-44565)
"The function of a method book is to provide a logical progression for learning concepts and skills, and music for the practice of these elements. Choosing the appropriate method will help students move through the beginning stages with relative ease, while laying a strong foundation for future study. The student's learning style, experience with music, understanding of the keyboard, aural and physical development, reading capabilities, and rhythmic maturity are all factors to be considered when choosing a beginning method."
Below you will find a brief overview of the distinct approaches found in Alfred Music's three core piano methods. This information will help you in choosing the best piano method for each student.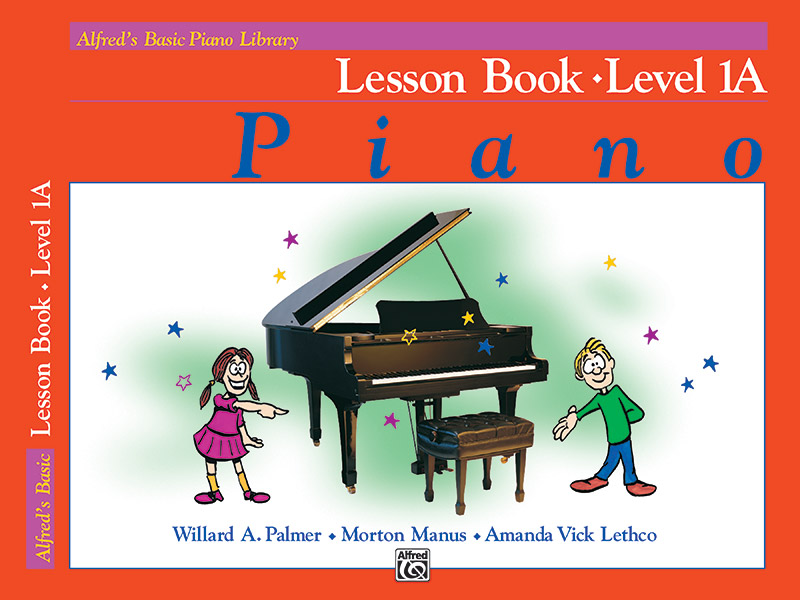 Alfred's Basic Piano Library
Alfred's Basic Piano Library uses a position-based reading approach that promotes freedom of movement around the keyboard and offers enjoyable piano instruction for students of all ages in an easy, step-by-step manner. These piano courses emphasize correct habits, a solid foundation in theory, and note reading through interval recognition. In the first book, entertaining pieces are included along with clever lyrics that help the student play and understand the intervals of 2nds, 3rds, 4ths, and 5ths. There are supplementary instructional and performance publications that correlate page-by-page to the Lesson Books. Alfred's Basic Piano Library offers four complete beginning piano methods that use the same reading approach and theory sequence, and at the discretion of the teacher, students may switch from one of the courses to another to match the student's rate of progress.
Shop Alfred's Basic Piano Library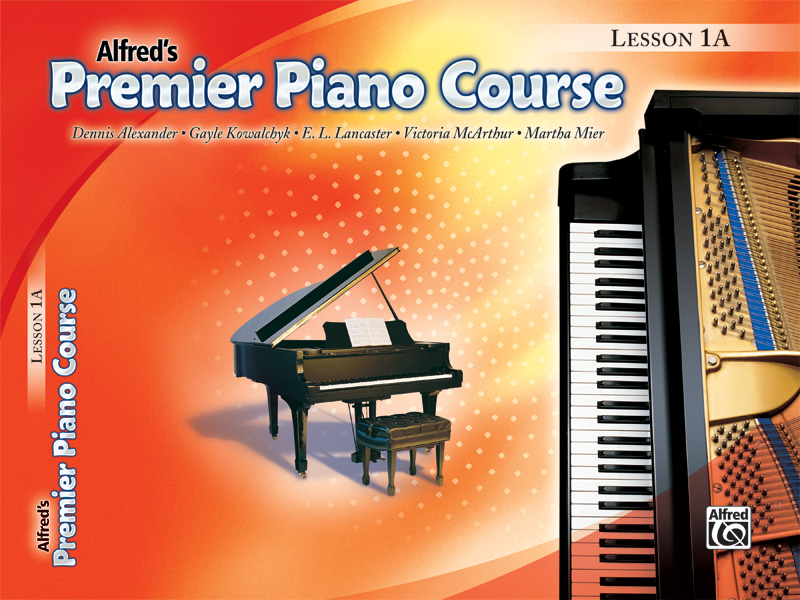 Premier Piano Course
Premier Piano Course uses a non-position-based reading approach and offers today's students a fully integrated and comprehensive approach to piano instruction. This student-, parent-, and teacher-friendly method provides an imaginative exploration of the exciting world of music. It was written by a superb team of America's most-respected composers and teachers—Dennis Alexander, Gayle Kowalchyk, E. L. Lancaster, Victoria McArthur, and Martha Mier. All of the writers have extensive experience teaching students of all ages. After more than four years of research and testing, they have created a course that perfectly blends music, lyrics, pedagogy, art, and fun! There are four core books with a correlated set of flash cards and multiple supplementary books at each level.
Shop Premier Piano Course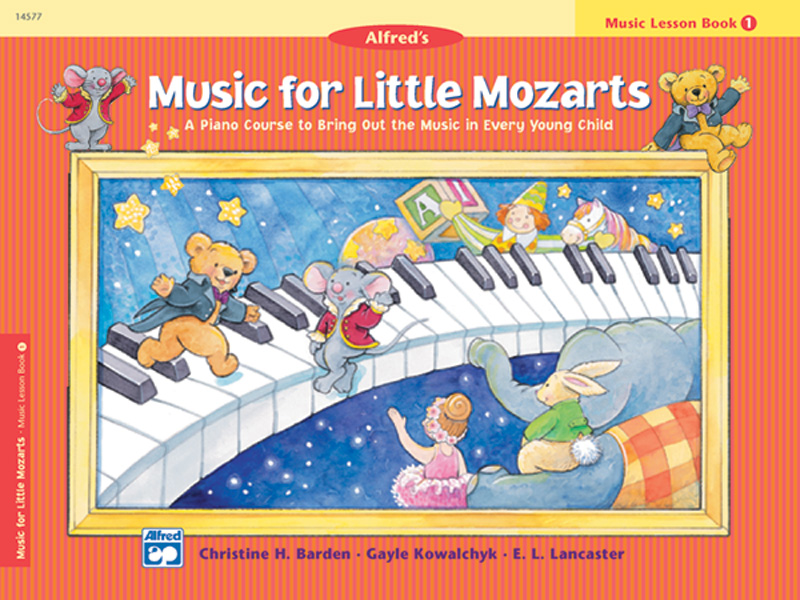 Music For Little Mozarts
The Music for Little Mozarts Piano Course was written by Christine H. Barden, Gayle Kowalchyk, and E. L. Lancaster specifically for preschool age students (ages 4-6). This curriculum provides a balance between the discipline necessary for playing the piano and the enjoyment students receive from the process of music making. Music for Little Mozarts is available as both a Piano Course and an Early Childhood Classroom Course. Both of these fun, imaginative series will help develop singing and listening skills, plus impart an appreciation for many musical styles. Each course centers around the adventures of Beethoven Bear and Mozart Mouse as they learn about music.
Shop Music for Little Mozarts
Stay Updated
Want to get the latest updates and special offers from Alfred Music?