Piano Menu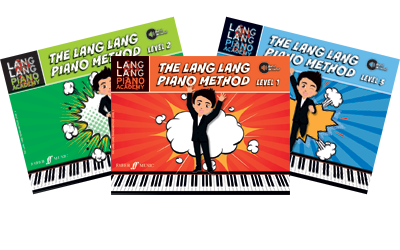 Join the superhero world of Lang Lang and come on a piano adventure with The Lang Lang Piano Method.
Level 1 introduces complete beginners to: different five-finger positions, note reading, moving around the keyboard, and equal development of both hands right from the start.
Level 2 builds on the first book by introducing eighth notes, simple hands together, and thumb-under technique.
Level 3 continues the progression by extending the note range to an octave, exploring different keys, and including more hands-together pieces.
About Lang Lang
Generally regarded as the world's most successful concert pianist, Lang Lang's extraordinary talent and charisma has inspired millions to take up the piano. In China alone, 'the Lang Lang effect' is credited with encouraging over 40 million children to learn how to play the piano. Lang Lang has been included in Time magazine's annual list of the 100 Most Influential People in the World.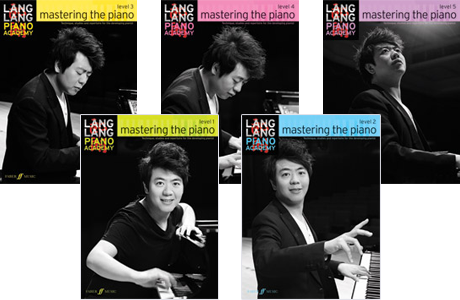 Mastering the piano was the first series of books to be launched in the Lang Lang Piano Academy, published by Faber Music. Comprising five progressive books, mastering the piano captures Lang Lang's passion, drive, and extraordinary mastery of the instrument. Each book gives students the chance to learn from this exceptional talent and contains:
Eight units that develop key aspects of piano technique.
Specially devised exercises and studies that focus on each technical area.
A diverse selection of piano repertoire, including Lang Lang's best-loved works.
Beautiful arrangements of music from around the world.
Inspirational commentary and guidance directly from Lang Lang.
A stunning photo section of the pianist and examples of art that have inspired his playing
Stay Updated
Want to get the latest updates and special offers from Alfred Music?