About Alfred Music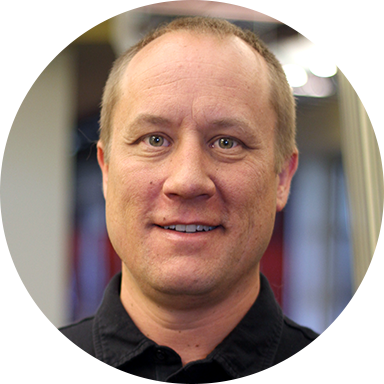 Gear Fisher
Chief Executive Officer, Peaksware
Gear graduated from Colorado State University in 1991 with a degree in Civil Engineering. In 1999, along with his friend Dirk Friel, and Dirk's father, well-known endurance fitness author Joe Friel, started TrainingPeaks.com which would eventually become part of Peaksware.
As Chief Executive Officer of Peaksware, Gear is focused on applying a similar strategy of growth, learned at TrainingPeaks, to the other brands across the company. He remains involved in the technology and development of each domain's products but is also deeply involved with developing high performance teams. He's overseen several acquisitions including MakeMusic, TrainHeroic, Best Bike Split, and Alfred Music.
Today, Peaksware is composed of 5 companies, with over 300 employees operating in 5 countries across 3 different domains: endurance fitness, music, and strength & conditioning. Each has a similar strategy of helping people achieve their best through deliberate practice.
Gear lives on a small hobby farm in Bellvue, CO with his wife Shana and their two daughters Payton and Kendal, as well as a few horses, cows and ducks. He enjoys cycling, skiing, and is an aspiring guitar player who is happy to also demonstrate his ability to play the first few notes of Star Wars on any keyboard.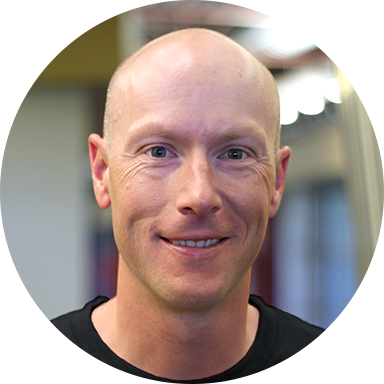 Keith Watson
Chief Operating Officer, Peaksware
General Manager, Alfred Music
In 1993, Keith graduated from Westfield University in Westfield, MA. with a Bachelor's degree in Criminal Justice and a minor in Psychology.
Following college, Keith spent the next 4 years working for a large wholesale distributor in Massachusetts where he was integral in implementing an ERP Wholesale Distribution Management Software Solution to run the business.
In 1997 Keith relocated to Boulder, CO. where he spent the next 10 years working for the Distribution Management Solutions Division of Intuit, Inc. This is where Keith really developed and honed his business development and leadership skills.
In 2008, Keith joined the TrainingPeaks division of Peaksware with co-founders Dirk Friel and Gear Fisher. During that time, Keith was instrumental in the scaling of the Peaksware organization. During that time Keith was instrumental in the integrating the acquisition of MakeMusic, TrainHeroic and most recently Alfred Music.
In addition to his role as COO of Peaksware and General Manager of Alfred Music, Keith is also the Chief of Music Brands for all of Peaksware where he oversee's both the strategic and operational initiatives of MakeMusic as well.
While never actually pursuing a career in law enforcement, Keith credits his educational background with instilling in him the organizational and leadership principles that have made him successful in the business world today.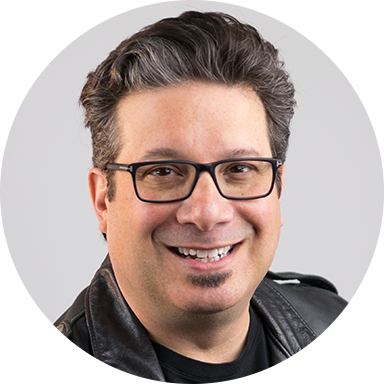 Ron Manus
Chief Business Development Officer
Ron Manus is the third generation of the Manus family helping to lead Alfred Music into the future. Ron joined Alfred Music in 1988 and today is the company's Chief Business Development Officer.
Ron's energetic and creative contributions to Alfred Music have improved the company in many vital ways. In the late 1980s, he managed the creation and growth of Alfred's New Media division, expanding the company's core strengths beyond book publishing and spurring the evolution of music instruction into contemporary mediums such as software, enhanced CDs, videos, DVDs, and later streaming content. He also played a major role during the 1990s when the company transitioned to a team-based structure, a system that allows the business to react more quickly to changing market opportunities. In 2005, Ron was an instrumental part in the acquisition of Warner Brothers Publications from the Warner Music Group which brought into the company the music of George and Ira Gershwin, Duke Ellington, Tony Bennett, Led Zeppelin, the Eagles, The Rolling Stones, Madonna, Van Halen, Green Day, and hundreds more.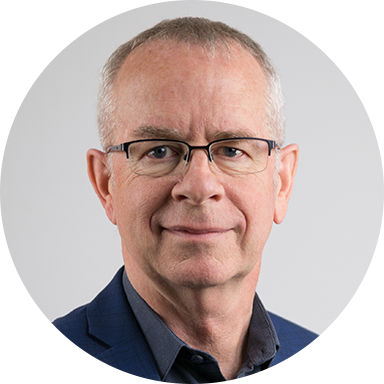 Doug Fraser
Senior Vice President of Business Operations
After being inspired by the Beatles when he was 8, Doug has had a passion for music from an early age, playing keyboards, guitar, and percussion in numerous rock bands and jazz ensembles throughout his youth. After graduating from Berklee College of Music in 1979, he moved to Los Angeles where he worked in the television and movie industry for many years.
Doug joined Alfred Publishing in 1990 as Sales Administration Manager, but has served the majority of his Alfred career in Information Technology, working primarily on business software development and data analysis. Doug eventually became Senior Vice President of Information Technology and a member of the Alfred Executive team.
In 2016, when Alfred Music joined the Peaksware family, Doug transitioned to his current role as Senior Vice President of Business Operations, overseeing the distribution center, royalties, purchasing, and office services, while continuing to be involved in data analysis on a project-by-project basis.
When not working at Alfred Music, Doug enjoys spending time with his wife Holly and son Dylan. You might also find him working on an endless list of restoration projects on the family home, or traveling to the Pacific Northwest to visit family.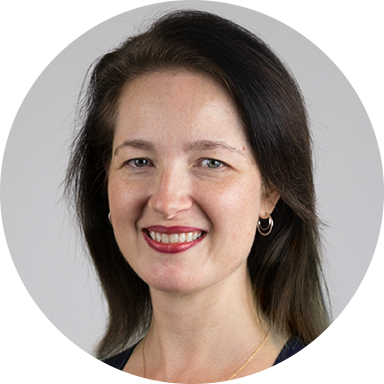 Teveya Dovbish
Vice President, Business Affairs
Teveya Dovbish has been with Alfred Music since 2007 and helped develop the Business Affairs department from its earliest stages into the thriving department it is today. Music has always been a driving force in her life ever since she picked up the flute at a young age and later ventured into the alto sax. She earned a Bachelor's of Music in Music Industry from USC, a JD from Southwestern University School of Law, and an MBA from USC. She is a Past President of the USC Thornton Alumni Association and was the Thornton School of Music representative on the USC Alumni Association Board of Governors. Outside of work she is a competitive west coast swing dancer.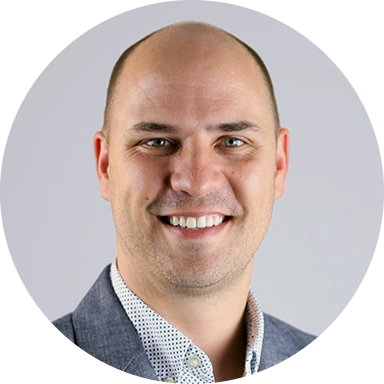 Johann Gouws
Vice President, Sales
Johann grew up in South Africa where he obtained a degree in marketing management before moving to London, England, where his career kicked off at a digital marketing agency. With music always being a passion of his, it was upon moving to Los Angeles where a position with Faber Music allowed him to combine his love of both business and music, subsequently joining the Alfred Music sales team in 2014. Having recently completed an MBA (Music Business) degree, Johann continues to keep both passions alive by leading the sales team and sitting down at the piano to forget about spreadsheets!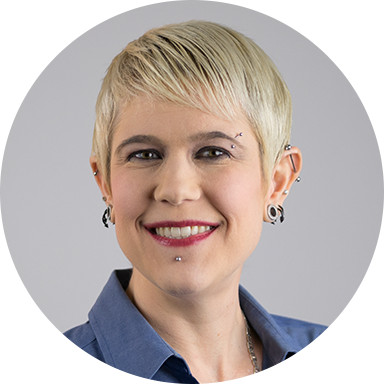 Lynnda Hullinger
Vice President, IT
Lynnda has had a passion for music since a young age. She is a drummer and has been singing since she was old enough to hold a mic, which ultimately led her to majoring in Voice at California State University, Los Angeles. Lynnda joined Alfred Music in 2000 as an HR Assistant, then spent some time in the Purchasing Department, but has served the majority of her Alfred Music career in IT. Lynnda combines both her passion for technology and music to lead the IT Department and help the world experience the joy of making music. Outside of work, Lynnda enjoys snowboarding, running, playing video games, and spending time with her wife and daughter.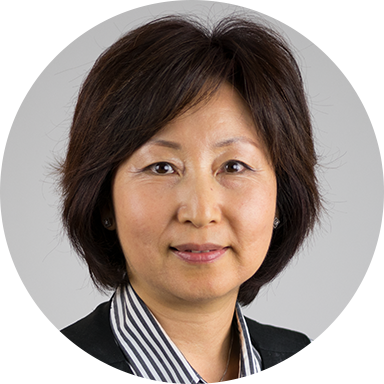 Un Chu Kim
Vice President of Finance/Controller
Un Chu Kim (pron: Eun-joo) has spent over 30 years in sunny Southern California, originally from South Korea. With over 25 years of financial and management experience, Ms. Kim oversees the financial, accounting and administrative affairs of Alfred Music.
Un Chu joined Alfred Music in March of 2003 as a Senior Accountant where she has developed and gained extensive accounting experience. In February of 2013, she was promoted to Vice President of Finance/Controller.
Un Chu received her Bachelor's degree in Business Administration from California State University, Northridge. She is passionate about accounting and is always trying to develop new procedures for fellow accountants. She is a proud wife and mom and is leading the accounting department of Alfred Music to help the world experience the joy of making music!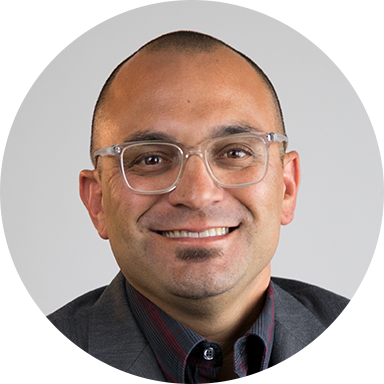 Alex Ordoñez
Vice President, Marketing
Alex Ordoñez is a strategic marketing professional with a strong passion for helping the world experience the joy of making music. With over thirteen years of marketing and publishing experience, Alex knows what truly drives engagement and results.
Alex has worked alongside some of the most prolific authors and composers in the music world ensuring their authenticity is accurately represented to both students and educators. He believes marketing is more than creating demand; it's also about creating and effectively communicating solutions.
Alex currently serves as Vice President of Marketing at Alfred Music. Prior to attending California State University Northridge with an emphasis in Music Industry Studies, he served in the United States Army for eight years as a Chemical Operations Specialist. Alex resides in Southern California with his beautiful wife Samantha and daughter Ava.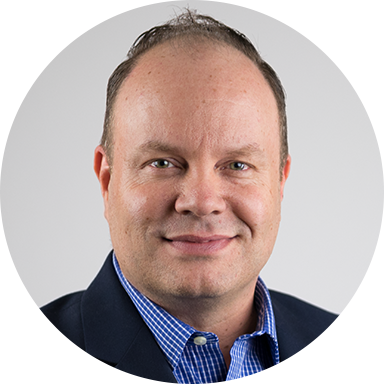 Derek Richard
Vice President, Production & Editorial
Derek is a music publishing veteran, having worked in the industry for more than 20 years. After overseeing production for several prominent print publishers, he joined Alfred Music in 2005. Currently serving as Vice President, Production & Editorial, Derek leads a dynamic group of editors and production personnel as they create industry-leading music products.
With a degree in Music Theory and Composition from the University of Miami (go Canes!), Derek also studied at the Universität für Musik in Vienna, Austria. After growing up in the northeast (go Sox!) and living for many years in South Florida, Derek now resides in Los Angeles with his wife Peggy and their two children, Owen and Delaney.
Julie Takashima
Human Resources Business Partner
Julie Takashima joined Alfred Music in 2017 to support its passion to "help the world experience the joy of making music!" She grew up in sunny Southern California and developed a passion for the community, its diversity, and people. She involved herself in education and social services early on, always finding herself in mentoring roles. This passion for people landed her a role in Payroll and Human Resources.
Julie has numerous years of experience being a passionate Human Resources professional across many different industries. Her background includes building strong partnerships and relationships with employees and leadership teams, as well as executing HR administrative processes.
In her spare time, Julie enjoys reading, gardening, and spending time with her family.
Stay Updated
Want to get the latest updates and special offers from Alfred Music?