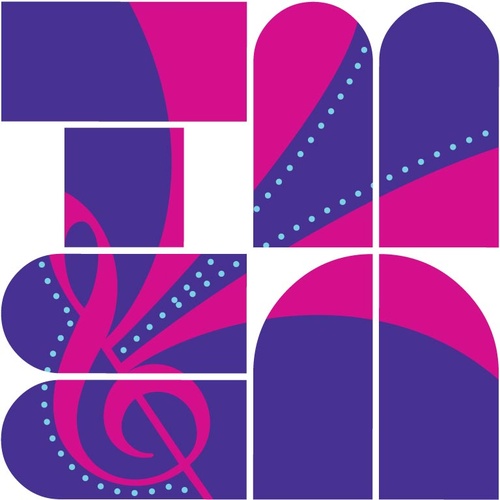 Texas Music Educators Association 2018
February 14–17, 2018

Booth 1457

Henry B. Gonzalez Convention Center
900 E. Market Street
San Antonio, TX 78205
United States

This annual four-day convention is the largest of its kind in the nation. With over 27,000 attendees (including over 10,200 active music educators), you'll experience unparalleled opportunities for professional development, inspiration, networking, and the best buys on anything the music industry has to offer.

For more information, visit tmea.org.

<! -- NEW SECTION -->
Thursday, February 15
10:00 AM – 11:00 AM
CC 221
Conducting: A Hands-on Approach
Anthony Maiello
Maiello will focus primarily on an overall personalized view of basic approaches to instrumental conducting. He will present a variety of options and welcome questions and varying viewpoints.
Thursday, February 15
1:00 PM – 2:00 PM
CC STARS AT NIGHT BALLROOM 2-4
Conducting Nuances: Little Things Mean a Lot
Anthony Maiello
Maiello will present the subtle aspects involved in the silent art on the podium. He will discuss and demonstrate facial expressions, left-hand gestures, postures and positions, body persona, stance, and more.
Thursday, February 15
1:00 PM – 2:00 PM
CC HEMISFAIR BALLROOM 3
Recorder Romps
Dr. Artie Almeida
Bring your soprano or tenor recorder for this session of innovative games and lessons, designed to grow children's skills and musicality while motivating them to bring their recorders to class and practice at home. It's guaranteed to be more fun than you've ever had with a recorder!
Thursday, February 15
1:00 PM – 2:00 PM
CC 212
Showcase - New String Resources For Latin, Rock, And Fiddling
Bob Phillips
Check out exciting new resources and learn how to use them to explore creativity and engage students using Latin, Rock, and fiddling in your string orchestra.

Thursday, February 15
4:00 PM – 5:00 PM
CC HEMISFAIR BALLROOM 3
Movin' and Groovin'
Dr. Artie Almeida
Join Almeida and your colleagues for a session of singing, moving, playing, and lots of surprises! Cats, dogs, horses, and chutes will help bring the elements of music to life in child-appealing activities, designed for both primary and intermediate students.
Thursday, February 15
6:30 PM – 8:30 PM
CC Hemisfair Ballroom 3
Publisher's Showcase #1
Join the clinicians from BriLee Music, Choristers Guild, Alfred Music, and Hal Leonard as they present popular and new two-part concert chorals along with dynamic new resources, collections, and musicals.
Friday, February 16
10:00 AM – 11:00 AM
CC HEMISFAIR BALLROOM 2
Beginning Recorder: An Engaging, Playful Approach Using Stories
Lynn Kleiner
Why did Miles leave the house? A helpful dinosaur with bad manners? See how stories add excitement to recorder classes and give opportunities for the needed repetition to develop fine motor skills, tonguing, reading and writing skills, and beautiful tone. Everyone has a part, everyone is successful, no matter what level of playing. Mini-solos make evaluation quick and easy.
Friday, February 16
11:30 AM – 12:30 PM
CC STARS AT NIGHT BALLROOM 2-4
How's Your Conducting I.Q.? (Inspirational Quotient)
Anthony Maiello
Maiello will discuss techniques relative to motivation, inspiration, communication, organization, presentation, and encouragement.
Friday, February 16
11:30 AM – 12:30 PM
Grand Hyatt Lone Star Def
Meet Me In the Middle: Choral Music for Middle School Voices
Andy Beck
Join clinician Andy Beck as we sing through the best and most appropriate repertoire designed specifically for middle school singers. Music in this session will address your big concerns, like finding music for changing voices, balancing fun selections with educational repertoire, motivating teen singers, easy movement ideas, and more. A complimentary music packet will be given to each director in attendance.
Friday, February 16
1:00 PM – 2:00 PM
CC HEMISFAIR BALLROOM 3
Express Yourself!
Dr. Artie Almeida
Help your students explore the expressive controls in music with these curriculum ideas focusing on tempo, dynamics, timbre, fluency, and more. Sing, play, move, and listen to exciting musical works. Children's books, instruments, props, and dramatizations will ignite your students' imaginations.
Friday, February 16
2:30 PM – 3:30 PM
CC 214 AB
Total Tone Transformation: Creating a Beautiful Sounding Orchestra
Bob Phillips
Learn the concepts of creating an artistic sounding string orchestra at all levels. Specific language and techniques will be presented that empower teachers to be highly effective teaching the concepts of tone. This clinic will be perfect for string teachers and a must-see for band directors working with strings.
Friday, February 16
2:30 PM – 3:30 PM
CC STARS AT NIGHT BALLROOM 2-4
Serious Score Study
Anthony Maiello
Through personalized approaches to studying the score, Maiello will explore solfeggio, clef transpositions, creating flow charts, architectural concepts, the five Ws, getting inside the composer's head, and memorization techniques.
Friday, February 16
4:00 PM – 5:00 PM
CC HEMISFAIR BALLROOM 3
Percussion Parade 2.0
Dr. Artie Almeida
Enjoy an hour of all-new percussion fun! Traditional percussion, as well as nontraditional instruments like plates and kickballs will be used to strengthen skills in beat awareness, rhythmic subdivision, and form exploration.
Friday, February 16
6:30 PM – 7:30 PM
CC 212
Turbocharge Student Practice and Results with SmartMusic
Bob Phillips and Giovanna Cruz
Learn about specific practice techniques and how to incorporate them using SmartMusic tools. You will learn how to teach your students to practice with purpose and manage their practice time effectively. Learn how to create SmartMusic assignments with specific goals, expert instruction, deliberate and focused practice, and immediate feedback.
Saturday, February 17
9:30 AM – 10:30 AM
GRAND HYATT TEXAS BALLROOM
Hoop Groups
Dr. Artie Almeida
From Purcell to Pharell, your students will enjoy making music with non-pitched percussion instruments in these creative lessons. Beat, rhythm, form, timbre, and improvisation will take center stage, with lessons designed for both primary and intermediate students.
Saturday, February 17
12:30 PM – 1:30 PM
GRAND HYATT TEXAS BALLROOM
Sing! Sing! Sing!
Dr. Artie Almeida
Explore lessons and games that will have your children singing joyfully, while addressing pitch, audiation, diction, form, melodic direction, and intervals. Jungle critters, a singing scarf, silly syllables, and melody mics will activate the lessons.
Saturday, February 17
12:30 PM – 1:30 PM
GRAND HYATT LONE STAR F
A Collaborative Rhythm Project
Chris Judah-Lauder
Experience and create rhythm combinations of quarter, eighth, and sixteenth notes creatively integrated with singing, dancing, body percussion, and play. Judah-Lauder will present guidelines for a group project using appropriate student feedback. Final culmination results with all groups participating to create the final form.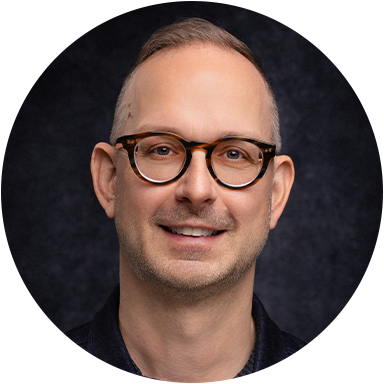 Andy Beck
Andy Beck received a bachelor's degree in music education from Ithaca College and a master's degree in music education from Northwest Missouri State University. Andy currently is the Director of Choral Publications at Alfred Music.

A prolific composer and arranger, he has over 450 popular choral works, vocal resources, and children's musicals currently in print, including the highly regarded method books Sing at First Sight, Foundations in Choral Sight Singing and Vocalize! 45 Vocal Warm-Ups That Teach Technique. Andy is in demand as a guest conductor, choreographer, adjudicator, and clinician for educators and students throughout the United States and beyond.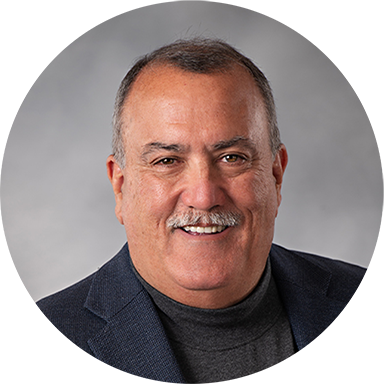 Bob Phillips
Bob Phillips, author/composer, pedagogue, teacher trainer, and conductor, is renowned as an expert in the use of large group pedagogy and the development of eclectic styles for strings. Bob has authored over 25 book series including Sound Innovations and has had over 200 works published for orchestras and bands. He was president of ASTA and Director of String Publications for Alfred Music. In 2013 Bob was inducted into the U of M School of Music Hall of Fame. In 2022 ASTA awarded Bob and Pam the Distinguished Service Award and The Midwest Clinic presented them with the Medal of Honor.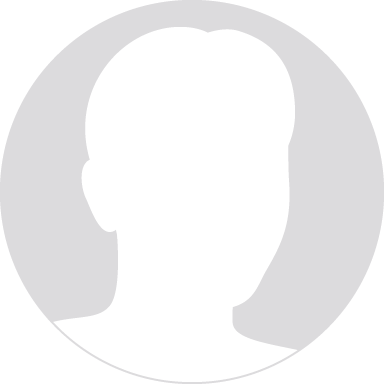 Anthony Maiello
Anthony J. Maiello received his Bachelor's and Master's degrees in Music Education from Ithaca College, Ithaca, New York in 1965 and 1967 respectively, and currently teaches Aural Skills, and Instrumental Conducting at George Mason University. Professor Maiello also makes professional appearances conducting music festivals, adjudicating ensembles, and presenting clinics, lectures and workshops throughout the world. In March of 2010, he was inducted into the Bands of America Hall of Fame at Music for All's Indianapolis headquarters. He has published musical compositions for string orchestra and is the author of <i>Conducting: A Hands-On-Approach</i> and co-author of The 21st Century Band Method.
 
Lynn Kleiner
Lynn Kleiner, an internationally recognized leader in music education, has been teaching since 1978. She is the founder and director of Music Rhapsody, a music school teaching thousands of children—infants through teens—since 1983. Lynn's products have received the Oppenheim Award, Dove Award, and Creative Child Award, and many are recommended by the National Parenting Association. Lynn is a popular presenter for The American Orff Schulwerk Association and international Orff associations. She is a frequent presenter for early childhood associations, the National Association for Music Education, and the International Society of Music Educators.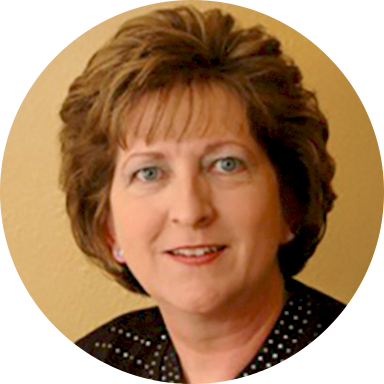 Dr. Artie Almeida
Dr. Artie Almeida is the music specialist at Bear Lake Elementary in Apopka, FL. Her groups have performed for MENC, AOSA, and the NBC Today Show. Artie has been Florida Music Educator of the Year, Teacher of the Year at the school level six times, and has been selected as an International Educator by the Cambridge England Biographical Society. Artie is an adjunct professor at the University of Central Florida, teaches applied saxophone lessons, and performs on historical winds with the early music ensemble Ars Antiqua.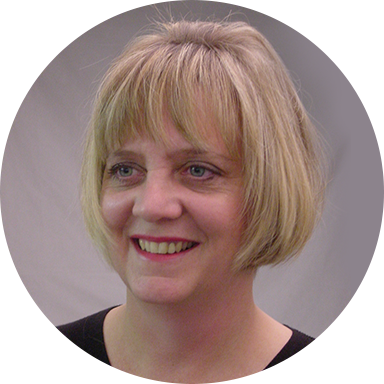 Chris Judah-Lauder
Chris Judah-Lauder earned her Masters in Music Education from Indiana University, and has taught music at Good Shepherd Episcopal School in Dallas for over twenty years, where she received the Teacher of the Year Award in 2001. As a nationally-known clinician, Ms. Judah-Lauder has taught Orff Teacher Training courses at institutions throughout the United States. In 2004, Ms. Judah-Lauder presented at Chorister's Guild, TMEA, KMEA, North Carolina AOSA, Kansas Orff Chapter, New England AOSA, Kentucky AOSA, 2005 National AOSA (Long Beach) and at IMEA.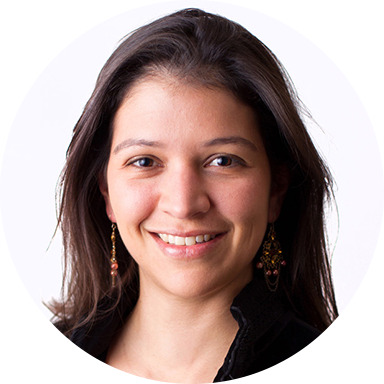 Giovanna Cruz
Dr. Giovanna Cruz, is MakeMusic's Manager, Customer Success. In her current role, she provides voice of the customer feedback, advises product development, and oversees the efforts to ensure customers find value in MakeMusic's products by keeping them engaged and happy through education and outreach efforts. She has designed, built, implemented, delivered, and evaluated online and in-person training to numerous school districts around the country. She also presents SmartMusic and Finale clinics at state and national music education conventions. Before joining MakeMusic, Giovanna worked as a music educator in the Austin, TX public schools.
 
Stay Updated
Want to get the latest updates and special offers from Alfred Music?