South Carolina Music Educators Association
Professional Development Conference 2018
February 15 - 17, 2018
Columbia Metropolitan Convention Center
1101 Lincoln Street
Columbia, SC 29201
United States
The South Carolina MEA Professional Development Conference provides the opportunity to visit with music industry professionals and discuss the latest in curriculum materials for use in the classroom with the purpose of refreshing and enhancing music teacher's skills. Multiple clinics and workshops are presented by master teachers and leaders from across the United States with opportunities for meaningful and relevant re-certification points. The conference also affords networking opportunities with fellow music teachers from across the state.
For more information, visit scmea.net.
Friday, February 16
1:00 PM
Lexington A
ARTISTRY, ENGAGEMENT, & REINFORCEMENT: Three Ingredients of Artistic Rehearsals for Superior Results
Jim Palmer
This session will present rehearsal strategies that will engage the students and help ensembles of all levels achieve superior results. Topics will include selecting repertoire, preparing your score, rehearsal strategies, use of technology and educational resources.
Saturday, February 17
1:15 PM
Carolina A&B
Symphonic Sounds: A Musicians Guide to developing a Symphony Orchestra at your School
Jim Palmer
This session will present the strategies needed to create a full Symphony Orchestra program in the high school or middle school orchestra program. Topics will include conversations with the music department, repertoire selection, vocabulary, rehearsal strategies and resources.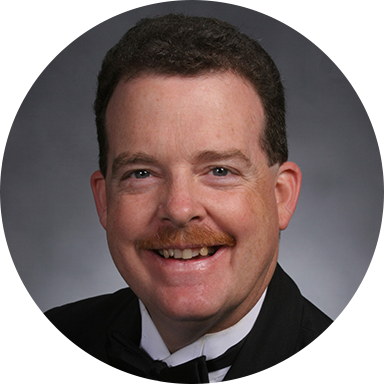 Jim Palmer
Jim Palmer has been teaching Orchestra for 28 years. He is currently Orchestra Director and Fine Arts Department Chairman at Allatoona High School in Cobb County, Georgia, Music Director of the Youth Orchestra of Greater Columbus, and Senior Conductor and Director of the Florida State University Summer String Orchestra Camp.
Mr. Palmer has served on the ASTA National Board of Directors, is past president of the Georgia American String Teacher's Association and the Florida Orchestra Association, and is past chairman of the ASTA National Orchestra Festival.
View Publications
Stay Updated
Want to get the latest updates and special offers from Alfred Music?