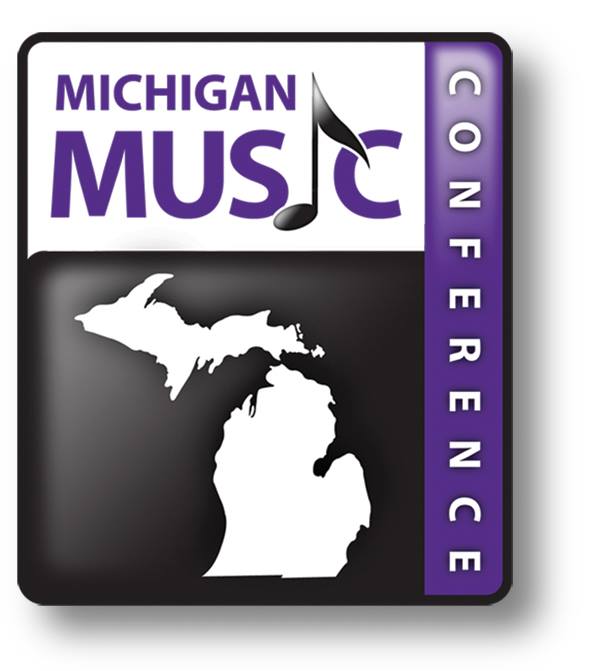 Michigan Music Conference 2018
January 25 - 28, 2018
DeVos Place
303 Monroe Ave NW
Grand Rapids, MI 49503
United States
The purpose of the Michigan Music Conference is to provide relevant professional development and vibrant musical experiences that support music education for educators and their students.
Multiple clinics and workshops are presented by master teachers and leaders from across the United States with opportunities for meaningful and relevant re-certification points. The conference also affords networking opportunities with fellow music teachers from across the state.
For more information, visit michiganmusicconference.org.
Friday, January 26
1:00 PM - 1:45 PM
Amway - Atrium
TEACHING INTONATION CREATIVELY IN THE STRING ORCHESTRA
Kirk D. Moss, Ph.D.
Teaching Intonation Creatively for String Orchestra is a demonstration of very specific strategies to refine intonation in string orchestra or private studio settings. Participants will form a lab orchestra to experience innovative techniques and exercises within an expressive and musical context. Bring an instrument!
Saturday, January 27
10:00 AM - 10:45 AM
Amway - Atrium
TEACHING STRING TECHNIQUES HAS NEVER BEEN SO EASY
Kirk D. Moss, Ph.D.
Gain ideas on how to improve the sound of your middle or high school string ensemble through the use of exercises that develop and expand technique. Bring an instrument for this action-packed session.
Kirk D. Moss, Ph.D.
Kirk D. Moss, Ph.D., serves as the newly appointed Music Department Chair and Associate Professor at the University of Northwestern – St. Paul. He is a past national president of the American String Teachers Association and has appeared as a guest conductor, clinician, or adjudicator in more than thirty-five states.
With twelve years of experience teaching elementary, middle, and high school orchestras, groups under his direction have earned distinction at state, national, and international events. He has coauthored two method books for Alfred Music: Sound Innovations––Sound Development for Intermediate String Orchestra and Sound Development for Advanced String Orchestra.
View Publications
Stay Updated
Want to get the latest updates and special offers from Alfred Music?