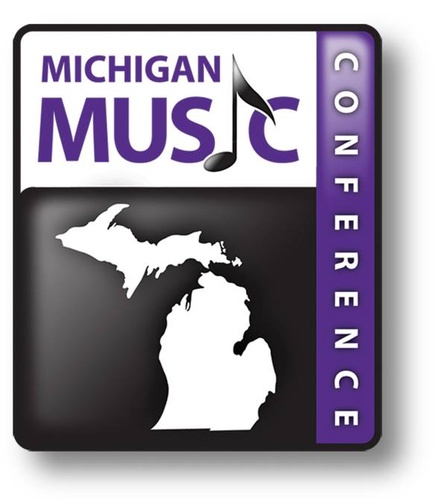 Michigan Music Conference 2018
January 25–28, 2018

DeVos Place
303 Monroe Ave NW
Grand Rapids, MI 49503
United States

The purpose of the Michigan Music Conference is to provide relevant professional development and vibrant musical experiences that support music education for educators and their students.

Multiple clinics and workshops are presented by master teachers and leaders from across the United States with opportunities for meaningful and relevant re-certification points. The conference also affords networking opportunities with fellow music teachers from across the state.

For more information, visit michiganmusicconference.org.

<! -- NEW SECTION -->
Thursday, January 25
10:00 AM – 10:45 AM
DeVos - River Overlook AB
Finale 101: Learn the Essentials to Get You Going
Ted Scalzo
Learn how easy it is to compose, arrange, edit, transpose, listen to and print your music with Finale. Topics include: Setting up a score, note entry with or without a MIDI keyboard, entering dynamics, markings and lyrics, key and instrument transposition, basic page layout, printing parts, exporting to audio and tips on sharing your music with others. Learn about the 100's of ready-to-use music education resources included in the software.
Thursday, January 25
11:00 AM – 11:45 AM
DeVos - River Overlook AB
Exploring Finale Worksheets
Ted Scalzo
This clinic explores the extensive ready-made educator approved content found in Finale Worksheets and its use in the classroom. Topics include flashcards, theory, ear training, fingerings, terminology, musical games, general music and how to create your own worksheet from "scratch". Learn how to edit and customize Finale Worksheets to your area of teaching. In addition, explore Finale Repertoire public domain songs for instrumental, piano and vocal.
Friday, January 26
9:00 AM – 9:45 AM
Amway - Thornapple
You Have Finale Version 25, But Are You Using It Like Finale 2000?
Ted Scalzo
Are you using the latest time saving tools in Finale? Learn how to update older files to take advantage of features added since 2000. Learn to quickly enter articulations, expressions, repeats, endings, lyrics and rehearsal marks. Use the Selection tool and contextual menus to edit faster. Learn about Finale's linked parts! Choose from 1,000s of ready-made worksheets to use in your classroom. Create practice files and assignments for SmartMusic classic or the new web-based SmartMusic.
Friday, January 26
1:00 PM – 1:45 PM
Amway - Atrium
Teaching Intonation Creatively In The String Orchestra
Kirk D. Moss, PhD
Teaching Intonation Creatively for String Orchestra is a demonstration of very specific strategies to refine intonation in string orchestra or private studio settings. Participants will form a lab orchestra to experience innovative techniques and exercises within an expressive and musical context. Bring an instrument!
Friday, January 26
2:00 PM – 2:45 PM
Amway - Thornapple
Repertoire Selection, Practice and Sight-Reading Made Easy with the New SmartMusic
Ted Scalzo
The New SmartMusic is a web-based platform that continues the tradition of our classic product while expanding access and reducing price. Come discover the immense library of titles available in the platform and how to improve your ensemble & student's performance by practicing with accompaniment, repetition loops, music on screen and immediate feedback. Instant sight-reading will let you and your students know where they are and what they need to do to improve.
Saturday, January 27
9:00 AM – 9:45 AM
Amway - Thornapple
Using New SmartMusic to Drive Formative Assessment With Deliberate Practice
Ted Scalzo
The Deliberate Practice Model has four pillars: specific goals, expert instruction, focused practice and immediate feedback. Teachers that use SmartMusic to send assignments quickly learn what students know and what needs more work. Come to this session to learn how Michigan music educators are using SmartMusic on computers, Chromebooks and iPads to guide student practice and fulfill Student Learning Objectives, while easily reporting and sharing quantitative student data.
Saturday, January 27
10:00 AM – 10:45 AM
Amway - Atrium
Teaching String Techniques Has Never Been So Easy
Kirk D. Moss, PhD
Gain ideas on how to improve the sound of your middle or high school string ensemble through the use of exercises that develop and expand technique. Bring an instrument for this action-packed session.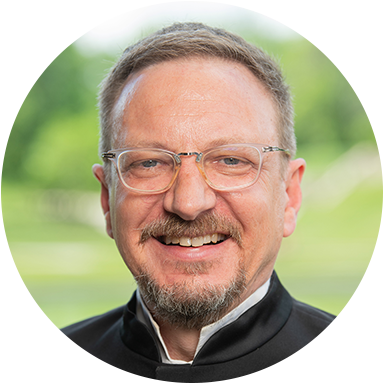 Kirk D. Moss, PhD
Kirk D. Moss, PhD, serves as Dean of the College of Arts & Humanities and Professor and Chair of the Department of Music & Theatre at University of Northwestern – St. Paul, where he received the 2021 Faculty Award for Excellence in Scholarship. Coauthor of Sound Innovations, he is a past national president of ASTA and has appeared as a guest conductor, clinician, or adjudicator in nearly forty states and Australia.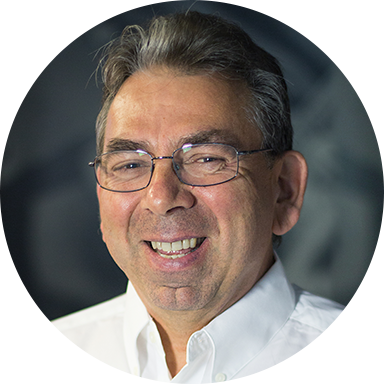 Ted Scalzo
Ted Scalzo is a music educator, having conducted wind ensembles, jazz and marching bands, instrumental lessons and advanced music composition. Throughout his career in the public schools, he has been an advocate of using technology to enhance and improve student and teacher instructional needs. 
Stay Updated
Want to get the latest updates and special offers from Alfred Music?