American String Teachers Association
2018 National Conference
March 7 - 10, 2018
Hyatt Regency Atlanta
265 Peachtree St NE
Atlanta, GA 30303
United States
The American String Teachers Association, founded more than 60 years ago, is a membership organization for string and orchestra teachers and players, helping them to develop and refine their careers. ASTA's members range from budding student teachers to artist-status performers. The organization provides a vast array of services, including instrument insurance, an award-winning scholarly journal, discounts on publications and resources, annual professional development opportunities, and access to collegial network of colleagues throughout the string profession.
For more information, visit astaweb.com.
Thursday, March 8
9:45 AM - 10:45 AM
Showcase - Fiddle & Song - Sequential First-year Fiddling
Bob Phillips
Finally! Presenting carefully sequenced repertoire with "how-to" exercises to teach authentic fiddling techniques for violin, viola, cello, and bass in the studio or classroom! These incredibly easy tunes include parts for advanced students or teachers to play with the beginners. Fiddling techniques are explained for teachers and easy-to-implement creativity activities are included. This collection works equally well for a single player or like instruments or mixed string ensembles. Presenters include well-known Suzuki clinicians and fiddling experts Crystal Plohman Wiegman and Renata Bratt as well as orchestra and fiddling specialist, Bob Phillips. This is a must-see clinic for studio teachers and orchestra teachers.
Thursday, March 8
1:00 PM - 2:00 PM
SUCCESS AT FESTIVALS AND ADJUDICATIONS: A View from the Other Side of the Desk
Andrew Dabczynski; Kirk D. Moss, Ph.D.
Most school string/orchestra teachers dedicate much energy in preparing students for adjudication and assessment at ensemble festivals. This session will explore the experiences of clinician/adjudicators from the other side of the desk including: what are the they listening for? how do they construct valuable comments and consistent scores? what can teachers do to help students anticipate the festival atmosphere? what's better -- standard repertoire or new discoveries? is an imperfect performance of challenging literature better or worse than perfect playing of easier selections? what should teachers focus upon to make that next festival performance the best ever? Two experienced clinician/adjudicators will guide attendees in exploring the festival experience. Each will share tips for success drawn from hearing a plethora of typical festival presentations, many magnificent performances, and even a few nightmare concerts. Attendees will listen to selected recorded performances from past ASTA National Orchestra Festivals and - guided by the presenters - will participate in simulated adjudication/assessment by completing actual festival rubrics. Attendees will come away from this session with greater insight into the mindset of festival adjudicators/clinicians, and will have many ideas for improving the festival performances of their students.
Friday, March 9
8:15 AM - 9:15 AM
GLORIOUS THINGS: Expression and Style with Beginning/Intermediate String Players
Andrew Dabczynski
With scheduling and concert pressures, string teachers often emphasize bowing and fingering skills during class time, and tend to underrate dynamics, nuance, style, phrasing, and other elements of musical expression that actually may be the most engaging musical elements for students. But regular attention to these components in daily instruction will improve young string players' overall technique while motivating students with compelling artistry. Techniques for teaching expressive and stylistic skills will be demonstrated and applied to beginning/intermediate materials and repertoire. Bring an instrument!
Friday, March 9
9:30 AM - 10:30 AM
COPYRIGHT: What Can I Really Do?
Pam Phillips
A basic and practical introduction to copyright for educators, including copying music, copyrighting your own work and what are the urban legends vs. what is the law. Not intended as legal advice!
Saturday, March 10
8:15 AM - 9:15 AM
SUCCESSFUL RECRUITING AND RETENTION BY DESIGN
Bob Phillips
Unlock the secrets of success for recruiting and motivating students that result in high retention rates and large programs, increasing access to music. Who, what, why, where, when and how for all levels. Applicable to band, orchestra and choir.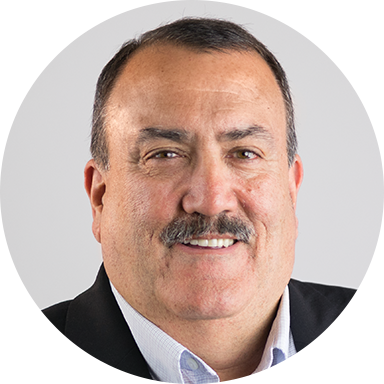 Bob Phillips
Pedagogue, composer, and teacher trainer Bob Phillips taught strings for 27 years. An expert in large group pedagogy and alternative styles, he has presented clinics throughout the world. Phillips has authored many books, including Alfred Music's new method Sound Innovations. He has had over 140 pieces and 19 book series published for orchestras and bands, is an award winning ASCAP composer, and has a broad conducting resume. As the current Director of String Publications for Alfred Music and the Past-President of ASTA, Bob was inducted into the University of Michigan School of Music Hall of Fame in 2013.
View Publications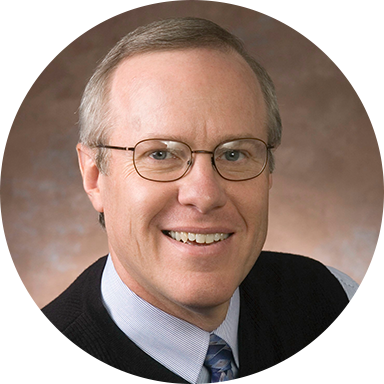 Andrew Dabczynski
Andrew H. Dabczynski is Professor of Music Education at Brigham Young University in Provo, Utah. He formerly served as Associate Professor of Music Education and Director of the Community Education Division at the Eastman School of Music in Rochester, New York.
Dr. Dabczynski received a Bachelor of Music degree in Applied Viola from the Eastman School and a Master of Arts degree from the University of Connecticut, where he served as violist in the graduate string quartet. He also holds a Ph.D. in Music Education from the University of Michigan.
View Publications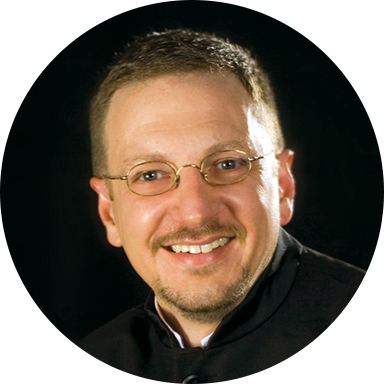 Kirk D. Moss, Ph.D.
Kirk D. Moss, Ph.D., serves as the newly appointed Music Department Chair and Associate Professor at the University of Northwestern – St. Paul. He is a past national president of the American String Teachers Association and has appeared as a guest conductor, clinician, or adjudicator in more than thirty-five states.
With twelve years of experience teaching elementary, middle, and high school orchestras, groups under his direction have earned distinction at state, national, and international events. He has coauthored two method books for Alfred Music: Sound Innovations––Sound Development for Intermediate String Orchestra and Sound Development for Advanced String Orchestra.
View Publications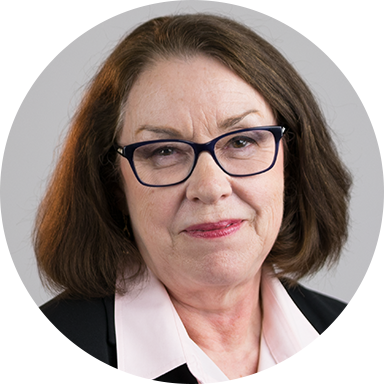 Pam Phillips
Pam Phillips has a broad background in arts management and production. Her career includes booking and producing concerts for professional artists and school groups, as well as organizing student camps, tours, and teacher workshops. In her role as an editor, she has worked on production of instructional DVDs and audio CDs as well hundreds of orchestra pieces and instructional books. She ran the Saline Fiddlers for eight years. Pam is the project coordinator for Alfred Music's revolutionary new Sound Innovations method as well as a string editor and Suzuki editor.
View Publications
Stay Updated
Want to get the latest updates and special offers from Alfred Music?