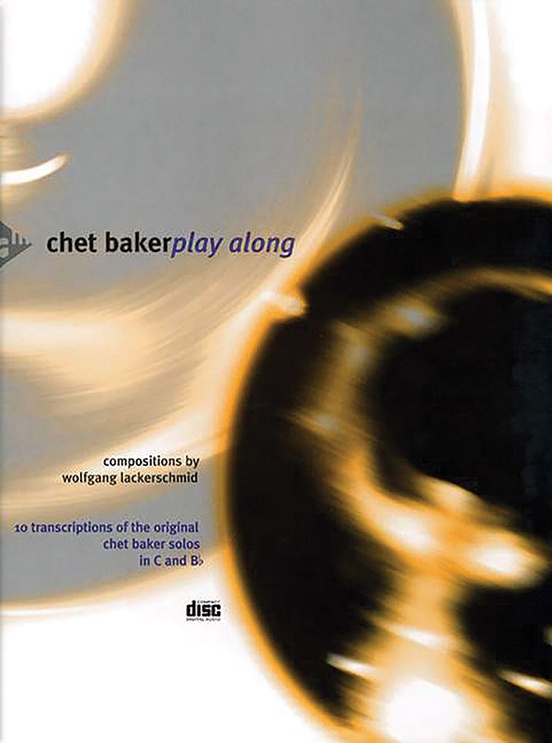 Chet Baker Play Along
10 Transcriptions of the Original Chet Baker Solos in C and B-flat
[Chet Baker] Transcr. Wolfgang Lackerschmid
Trumpet Book & CD
Item: 01-ADV1107
This item is temporarily out of stock
Share
---
Description
Chet Baker Play Along includes 10 transcriptions of Chet's improvised solos for B-flat and C concert instruments. Chet's solos were spliced out on 10 tracks of the CD, so you can "sit in" and play Chet's solos along with his original accompaniment, or improvise your own ideas.

For inspiration, the CD contains three complete tracks. Some of the tracks feature an intimate accompaniment of vibes, bass (sometimes an additional guitar and flute), while others are from sessions with Larry Coryell, Buster Williams, and Tony Williams.

Titles: Waltz For Berlin * Gloria's Answer * Try It Dry * Volta Trais * Baltzwaltz * Pitztal Daybreak * Waltz For Susan * Christmas Waltz * Welcome Back * Why Shouldn't You Cry.
---
---
Stay Updated
Want to get the latest updates and special offers from Alfred Music?