Blog Menu
The Worship Music Debate Continues: Understanding Music's Role in Worship Services
By Alex-Zsolt | May 12, 2019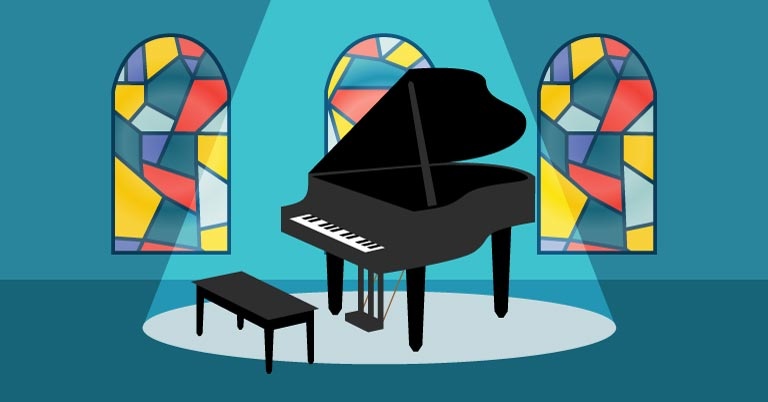 Traditional? Contemporary? Blended? These are just a few ways worship music has been categorized in recent years. I have had the honor of writing piano books based on all of these styles. I'm grateful for the Sacred Performer Collections series that has given great resources to many church pianists.
When I am on the ministry road, I serve several different church denominations. My home church, Christ Church, is a Three Streams Church that draws from the Evangelical Stream, the Liturgical Stream, and the Charismatic Stream. On any given Sunday, you might hear many styles arranged and orchestrated for choir, soloists, band, orchestra, or even acapella. There's a grand piano, a keyboard, and a Hammond B3 Organ. Hymns can be done in a driving praise band feel, with all four stanzas and only our voices, or just a very light piano padding.
In my own piano concert ministry events, I share hymns, worship songs, and original compositions and tend to blend the musical tapestry of church music into an hour and a half worship service. I once served a church in Northern California with my piano ministry event and received some comments that gave me some insight into how some in the church splice and categorize worship music.
During the event, I played a medley which included "Shout to the Lord," "Lord I Lift Your Name on High," and "Great Is the Lord." One of the worship leaders said they were blessed by the medley and they loved hearing old school "classic contemporary." I had never heard that term before.
Early on in my musical journey, in academia, I learned that musical time periods were categorized by decades and centuries—not just a few years—as is the trend in church music. For this reason, I didn't know what to think of the term "classic contemporary" or any other term that defines the current church musical era.     
At first, I wondered how those two terms could coexist. Is it classic, or is it contemporary? As time marches on in church music, we are separating even contemporary music into categories—"classic contemporary," "current contemporary," "modern contemporary"—almost as if there is some sort of shelf life or expiration date on this music. To me, this is a dangerous place to be, and we should try to recognize the value of all styles of music.
Below are some considerations to help with addressing these labels and understanding the overall role of music in worship services.
1. Try to Step Outside of Your Musical Comfort Zone
I realize that in the midst of personal preferences it can be a challenge to step out of your comfort zone and try different styles. If you love the hymns, try working on some worship songs. If you love the worship songs, try working on some hymns. You may discover a new freshness in your faith walk, which will also impact the lives around you. As pianists, sometimes we don't read the text (lyrics) to a hymn or worship song—read them before you play it! You may want to share the lyrics verbally before you share an offertory or special music selection, or you may want to have the lyrics up on the screen while you are playing.
At times, people have come up to me after my concert ministry event and shared with me their personal musical preferences. I always suggest that we are to pray for the person that a hymn or worship song is ministering to and let God be at work in their lives. Ultimately, it is not about us.
2. Study the Different Colors of Music
Music comes from many different directions and styles, and each one has a valid place and should be valued in its many forms. I would like to suggest working on these changes little-by-little, and step-by-step. It takes time to study and learn the different colors of music that are out there for our church services. I had a professor who said, "It takes two lifetimes to learn all that we can about music—but we only get one." My prayer for you is that in this lifetime, you are able to impact many lives with colorful music that ministers to all the people in the church service—believers and nonbelievers alike—and that they feel the music coming from your heart, recognizing that it all comes from God.
3. Offer Encouragement with Music
"Praise the Lord.  Praise God in his sanctuary; praise him in his mighty heavens.
 Praise him for his acts of power; praise him for his surpassing greatness. Praise him with the sounding of the trumpet, praise him with the harp and lyre, praise him with timbrel and dancing, praise him with the strings and pipe, praise him with the clash of cymbals, praise him with resounding cymbals. Let everything that has breath praise the Lord.  Praise the Lord." -Psalm 150
Psalm 150 clearly makes the case that if you are breathing, you have a place to share your gifts and talents. Sometimes we can feel that what we offer musically doesn't belong or wouldn't fit in a certain service at church. When it comes right down to it, we are using our gifts to encourage the church, to encourage the congregation, the staff, visitors, and to all who have ears to hear. Encouragement also comes from many directions, including musical places. It can be from a hymn or worship song. Who doesn't need encouragement these days? God left us His Word and created music to offer the best kind of encouragement.
4. Pray Over the Process
I recommend praying over every step of the process—from music selection and rehearsal time to how we present the music, etc. What the congregation sees in a given worship service may only be 2% of what praying we actually do! We pray over the service, before the service, with our worship teams, and in the steps that lead up to this point.
5. Make Music from the Heart
I firmly believe that God likes a variety of music. If the music comes from the heart, it can be a hymn, or it can be a worship song. Each style has its place and can connect to all generations and people groups. To me, this is a taste of Heaven! Ephesians 5:19-20 clearly states, "speaking to one another with psalms, hymns, and songs from the Spirit. Sing and make music from your heart to the Lord, always giving thanks to God the Father for everything, in the name of our Lord Jesus Christ."
Conclusion
Sr. Pastor Dan Scott, from my home church, gave a sermon on music in the church recently. He said something that caught my ears immediately: "If we only sing worship songs, then we are saying that God has only done cool things in the last six or seven or so years. If we only sing hymns, then we are saying that God is done doing cool things. Worship songs are about how we feel about God, and hymns are about how we think about God, and God is equally concerned about both. It is customary to think of these two genres of religious music as being about 'old' and 'new,' but in my mind, a hymn and a praise chorus offer different gifts to the worshipping community. A praise chorus is about this present moment and unites worshippers emotionally with a simple lyric and melody by avoiding much internal reflection. A hymn, on the other hand, is a 'download' of spiritual information that requires personal reflection because the lyrics, and usually the melody as well, are more dense."
When we understand why we do something, it gives us great joy whenever and wherever we do it. We also grow and become more effective in what we do. My prayer is that you will have much joy as you are used by God to minister and impact the lives inside and outside of the church.
---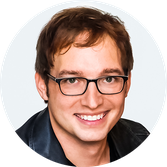 American Gospel pianist Alex-Zsolt has a sincere passion to present the gospel through music that is inspirational. With his God-given talent, Alex presents music that ministers to people of all ages. In the past nineteen years, Alex has visited nearly 2,000 churches. With a focus and desire to honor the Lord, Alex shares hymns, praise & worship songs, and his own compositions with a deep and passionate energy that he says is given to him by the Lord.
View Author Page
Want More? Don't miss a beat!
We're passionate about providing music educators with teaching solutions. Sign up to get inspiration delivered to your inbox!
Stay Updated
Want to get the latest updates and special offers from Alfred Music?