Blog Menu
What Makes a Musician? A Question of Musical Identity
By Jen Rafferty | October 22, 2019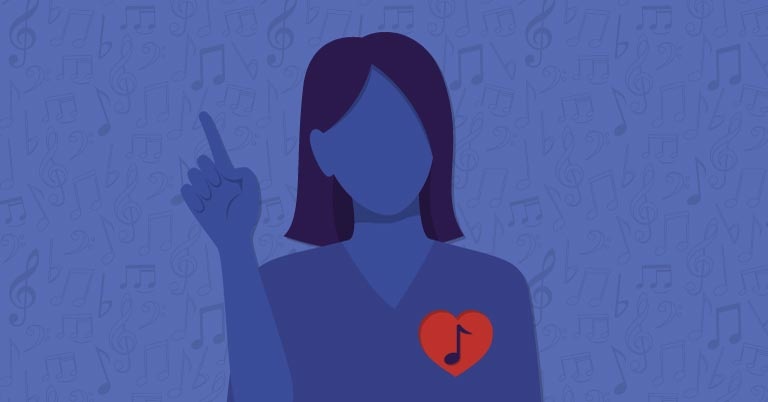 "Oh yeah, I play the piano sometimes, but I'm not a musician."
"I love to sing in my car, but I'm definitely NOT a musician."
"I've been playing guitar in my band for about 15 years. I can't read music though, so I wouldn't consider myself a musician."
I hear these types of things all of the time. It hurts my heart. As a music teacher, my mission is to help people discover their inherent musical talents . . . and use them! I am frustrated by the popular binary definition of the word "musician." There seems to be a very clear division between the people who think they can (or have the right) to make music, and those who cannot.
So, like most things that frustrate me, I've become curious about how this happens. Why do people, particularly adults, perceive themselves as musicians or non-musicians? How does that affect their musical participation in their lives? And, most importantly, what can I do as a music educator to encourage a musical identity?
These are difficult questions with complicated answers, but I want to focus on that last question: what can I do in my classroom to encourage musical identity?
Through my research (official and unofficial), I have learned a sad truth: often the people who tell students they can't do something are their teachers: US! Hopefully it's just by accident, and no one explicitly tells students they are not musical. This probably happens in subtle interactions that go unnoticed by a teacher. A lack of praise, a disapproving look, or even a misinterpreted comment could lead students to the conclusion they are not musicians.
In her book, Dare to Lead, Brené Brown wrote that the negative experiences people have at school regarding their perceptions of themselves are called "creativity scars." She says:
"The research participants could point to a specific incident in which they were told or shown that they weren't good writers, artists, musicians, dancers or something else creative. The shame tool used in these situation was almost always comparison."
Yikes.
While I acknowledge that musical identities can also be tied to cultural and societal factors, I've come to understand that my role as a music teacher has much more of an impact on how my students see themselves than I realized.
If you stop to think, it's probably happened to you, too. Someone along the way told you (implicitly or explicitly) that you just weren't that good at something. Those judgemental voices become the story that we tell ourselves about who we are. If music is a fundamental part of the human experience, then everyone is inherently a musician, right? So why shouldn't everyone see themselves in this way?
The good news is that Brown found something else in her research:
"The same data showed that more than 90 percent of the people we interviewed could name a teacher, coach, school administrator or faculty member who reinforced their self-worth and helped them believe in themselves and their ability."
In other words, if we believe in our students, they can start to believe in themselves. What would our communities look like (or more importantly sound like) if everyone believed that they were musical? What if each person believed he or she was a musician? As music teachers, we get the opportunity every day to influence the stories our students tell themselves about who they are. That's a huge responsibility!
As I explore this musical-identity phenomenon I am now more mindful of my language and have made some concrete changes that I hope will make a difference:
I often address my students as "musicians." When they step into my room, they are musicians. This also includes my general music classes. If we are making music, then we are musicians.
Music classes are open to everyone. The teachers that I work with in my department agree that our programs are for anyone who wants to play or sing. These opportunities are not just for the good singers and players, the ones who take private lessons, or the ones with the most expensive instruments. Every student can participate.
I use empowering language that gives everyone a chance to use their voice in class. I ask my students to solve musical problems and often put them in leadership roles. When they have autonomy in class, share opinions, and make musical decisions, they start to establish an individual connection with the music.
I have been more creative with my pedagogical techniques as I meet the needs of diverse learners.
I smile often. This sounds simple, but when you are getting through a 40 minute lesson, it's easy to get caught up in the content. Smiling and laughing generates a bond with the students and creates joyful shared memories of your class and making music.
The course offerings at my school have changed to reflect this philosophy. We want to create a music department where everyone feels that they belong. As a result, we've added classes and after-school clubs including modern band, rock club, and music production.
The implications of lifelong musical identity make this an urgent issue for me. Musical identity can impact advocacy, relevancy, and of course the overall human experience. If the majority of a community does not consider themselves musical, then how can they truly understand its value? If someone finds joy playing the guitar around the campfire, but seems to disconnect from the word "musician," then we as music educators are missing something.
Let's change this story. Let's make our communities full of musicians (both professsional and ameteur), all valuing and using their innate musical abilities. We owe it to our students to empower them to find the gift that we, ourselves, have discovered: our music.
---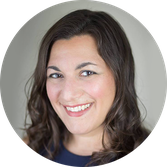 Jen is currently the Chair of Cortland Music Department in Cortland, NY and teaches middle school choir and general music. She is known for her excellence in teaching, receiving the regional Apple for the Teacher Award and the Cortland Peer Recognition Award. Visit Jenrafferty.com and follow her on instagram @jenraffertymusic!
View Author Page
Want More? Don't miss a beat!
We're passionate about providing music educators with teaching solutions. Sign up to get inspiration delivered to your inbox!
Stay Updated
Want to get the latest updates and special offers from Alfred Music?