Blog Menu
Unlock the Secrets to Playing Jazz Piano
By Gordon Goodwin | March 14, 2018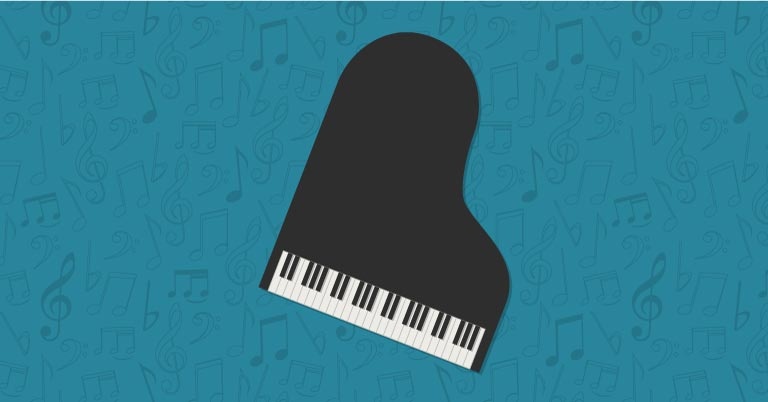 The discussion about which method is the best for teaching jazz has been going on for a while now. I can remember this debate raging back when I was a kid, having just discovered jazz and fallen instantly in love with it.
How the Jazz Masters Learned Their Craft
Traditional musical pedagogy, honed through hundreds of years of practice and evolution, had developed many methods that educators could choose from in their efforts to train young musicians when it came to conveying concepts appropriate for playing classical music. But jazz was still a relatively young genre, and most of its more accomplished practitioners had obtained their skill set through a less formal, less pedagogical approach.
These jazz masters learned their craft on the bandstand rather than in the classroom. Accordingly, these musicians were often hard-pressed to explain the why and how of their styles. You either got it or you didn't.
For the most part, their process can be boiled down to three steps:
Listen to the jazz masters of the time.

Absorb the sound and nuances of what they did.

Go home and try to figure out how to do it yourself.
To be sure, this process worked. Or at least it could work. We have no way of knowing how many musicians gave up in frustration when they couldn't unlock the secrets of jazz on their own. And remember, when it comes to mastering jazz, we are talking about more than grasping phrasing concepts. We are talking about unlocking the secret of improvisation. Spontaneous, real-time composing. If you have ever tried it, then you know that this is no easy feat. The people that do it really well seem to be operating on a different level, like they are in some kind of zone. This is actually a pretty good description of what can happen, but I am getting ahead of myself. Suffice it to say, the craft of improvisation is tightly wound around the principles of jazz, and this can be a formidable obstacle for many people.
So, Is There a Secret to Learning Jazz? No . . . and Yes.
At this point I have to confess to the insidious bit of click-baiting in the title of this article. Make no mistake—there are no shortcuts to learning jazz. It takes years to learn how to improvise! At least it did for me. Of course, there are always individuals you can cite whose brains seemed wired in a manner that they could comfortably improvise from the start—14 year old pianist Joey Alexander comes to mind. But if you are like me, you can learn with a plan.
Here are the steps ahead of you:
Obtain a good fundamental technique on your instrument
Learn the stylistic parameters of jazz
Learn how to think spontaneously and execute improvised phrases in real time
Find a point of view to steps 1, 2, and 3 that is specific to you, and reflects your ideas of what sounds good.
Step 4 is the one that can take the longest to congeal. Knowing who we are as an individual and what values are important to us is not something that emerges until after we have knocked around a bit in the world. So you can't really rush that. And there is plenty to do in the meantime when it comes to mastering steps 1, 2 and 3.
Step 1 is something that you already know how to accomplish, right? Practice those scales and arpeggios. Get that Hanon book out and keep it out! And always, always, always use a metronome. Because playing jazz requires a good internal sense of time. The more you practice with a metronome, the more solid your time will be, and this will serve you well in all styles of music. Finally, when it comes to step 1, a good private teacher can serve you well when if comes to developing good pianistic habits. So find one, and heed their advice!
Step 2 is where I get to mention Big Phat Jazz Piano Solos—a collection of piano adaptations of Big Phat Band songs that I arranged at an intermediate-to-late-intermediate level. The goal was to provide interesting and enjoyable content at this level that conveyed some jazz concepts but was not excessively difficult to play.
In the jazz genre, musicians on all instruments often try to emulate the sounds and phrasing of trumpets and saxophone players. This can be a little elusive for piano players, since we don't use our lips or our breath to create the articulations that horn players use. So we have to replicate it in how we attack the keys, on how long we linger on each note, on how we accent certain notes.
Applying and Practicing the Stylistic Perameters of Jazz
Let's look at an example from my book, a song called "Maynard & Waynard." (Preview the first page, and scroll further down on this page for a performance video with playing tips!) You can see that the right hand's role is primarily melodic in nature and the left hand is essentially functioning as the rhythm section. Right at bar 1, the left hand plays a walking bass line and this is the foundation of the jazz groove in this song.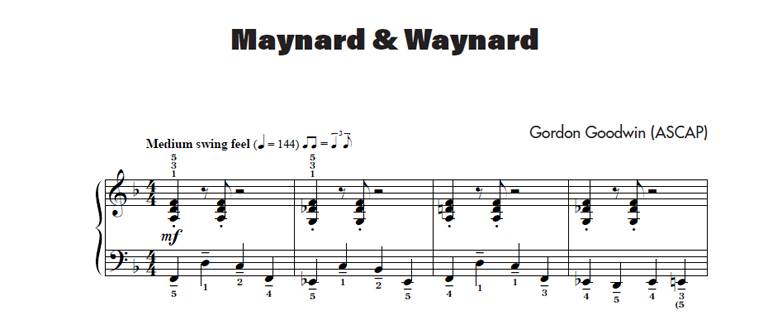 This bass line must be steady and forward moving, without rushing. (You have your metronome handy?) These quarter notes must be connected with no space between them and you accomplish this connection without using the sustain pedal. There are three spots in the entire song where you might use the pedal (bars 7, 36, and 73) but for the rest of the song, keep your foot away from that pedal! The best way to play this bass line with authenticity is to listen to upright bass players and emulate what they do. Check out accomplished bass players like Ray Brown, Ron Carter, John Patitucci, or the Big Phat Band's own Kevin Axt.
The bass player is the quarterback of the rhythm section, so your left hand will be making a big contribution to this music.
Now let's talk about your right hand, which will be playing melodic phrases usually consisting of 8th note patterns. It is with these 8th notes that you show your understanding of the swing feel used in jazz. In a general sense while we notate these phrases with 8th notes, they are (unless otherwise indicated) played with an 8th note triplet feel.

But that alone does not guarantee a bona fide swing feel. You must also accent certain notes in the phrase, most often on the upbeats.
Look at the phrase at bar 8-9.
The 8th notes in bar 8 have no articulation, but in jazz this means to give them full value. Connect the sound as if you were blowing into a wind instrument and sustain the tone throughout those three pickup notes. On bar 9 beat one, you can see the articulation on those two 8th notes as long-short. Think "doo-dat." Note that I use the syllable "dat" on the 2nd 8th note, instead of the syllable "dit." So even though the note has a staccato marking there is still a subtle accent on the note, which occurs on the upbeat of one.
Let's look at bars 14-15.
You will note the accent on beat 4.5 of bar 14, but a jazz musician might also accent beat 1.5 in bar 15, and beat 2.5 in bar 16. None of these accents are notated and were you to notate every one of them, the part might start to look fairly cluttered. But the broader point is that you can decide how you want to accent these phrases, based on your own preferences. A more aggressive personality may choose to accent more often and with more weight. Or perhaps you prefer a smoother approach. These are decisions you get to make, but first study the rules of the road regarding jazz articulations so that you have a range of options to choose from. This last concept touches a bit into step 4, where you start to make musical choices based on your own preference and color the music to suit your own point of view. You can impose your own ideas on a song like this by adding grace notes to certain phrases, by your choice of tempo and dynamics, and as you get more confident by improvising your own content in place of some of the written phrases.
While we have briefly focused on a song with a swing feel, Big Phat Jazz Piano Solos also has examples of rock 'n roll, samba, bossa nova, pop, and ballad feels. Each of these have their own stylistic inclinations and you will want to gain an understanding of the parameters of each of these styles.
And you know what? I hate writing about music like I am here. Because however clearly you articulate the concepts, it would be so much clearer if I could just sit with you at the piano and play it for you! Right?
So, along those lines, Alfred Music has shot performance videos of me playing each of the songs in this book, along with some performance tips for each song.
"Maynard & Waynard" Performance & Playing Tips
Remember, listening to jazz is an important aspect of gaining an understanding of its secrets. You learn this music both in the classroom and on the bandstand. And while there is no shortcut to learning jazz, if you get to work, keep your ears open and take things a day at a time, you will find yourself swinging with the best of them before you know it.
---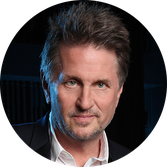 Throughout his career, Gordon Goodwin has built a larger-than-life reputation for his composing, arranging, and performance skills. Christina Aguilera, Quincy Jones, Mel Torme, David Foster, Toni Braxton, Ray Charles, Sarah Vaughn, Brian McKnight and Johnny Mathis are just a few of the artists he has written for, recorded and/or performed with. Additionally, Mr. Goodwin has conducted with world-renown symphony orchestras in Atlanta, Dallas, Utah, Seattle, Toronto and London.
View Author Page
Want More? Don't miss a beat!
We're passionate about providing music educators with teaching solutions. Sign up to get inspiration delivered to your inbox!
Stay Updated
Want to get the latest updates and special offers from Alfred Music?