Blog Menu
Tips for Starting an Elementary Guitar Program
By Jason Yeary | August 31, 2018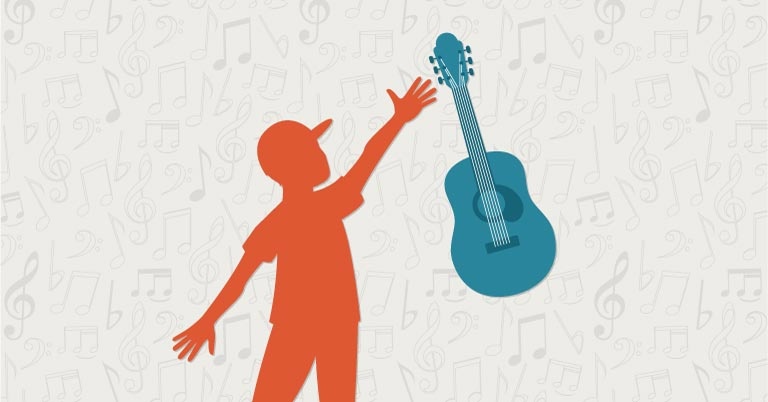 Why Guitar in the Elementary Music Classroom?
Utilizing guitars in the elementary classroom provides a powerful means for teaching music to young students. Not only does starting a guitar program improve engagement in the classroom, it is one way to develop a transcendental music program. Your music instruction will begin to transcend the normal school day and touch students' lives at home. Teaching guitar promotes lifelong learning in music.
I have heard elementary music teachers say, "But guitar is too hard for kids." I cannot disagree more. I have seen all my students achieve success. As with any type of education, success begins with clear delivery of an outstanding curriculum. Sound Innovations for Elementary Class Guitar provides teachers with a developmentally appropriate method that will lead to success for all of your students.
One beautiful aspect of the guitar is the sheer versatility of the instrument. Students can use guitars to play both melodies and harmonies/chords. Beyond teaching student basic guitar technique, I implement guitars into both Orff- and Kodaly-style lessons. The possibilities are endless.
Getting the Guitars
Perhaps the most significant challenge of starting a guitar program is financial. Guitars can be quite expensive and in an ideal guitar program each student will play his/her own instrument. Beyond purchasing guitars there will also be additional costs for storage and accessories (such as picks, music stands, etc.). There are a number of ways in which teachers can ease this financial burden. These include music fundraising events, community and business partnerships, music education grants, and fundraising websites. Regardless of the hefty price tag for starting a program, the educational and experiential benefits for children are well worth it.
For teaching young students in a class setting I prefer students have ¾ size nylon-string (classical) guitars. These guitars are typically the best size for children and the nylon strings are not as painful on little fingers as steel strings. Of course, this is optimal and students can learn on any type of guitar.
Classroom Setup, Procedures, and Storage
The way in which a classroom is arranged is of vital importance for delivering the most effective instruction. Students should be able to easily access any necessary materials, sit comfortably, and view any instructional materials along with the instructor. In my classroom, I prefer to arrange student chairs into three rows. Chairs in the same row are spaced by about four feet to allow room for students to feel comfortable moving around without banging into a neighboring guitar. Further, I use the three rows for establishing effective procedures for guitar instruction. Important procedures to consider include general care and safety for guitars, getting and putting away guitars, and what students do if they need to set guitars down for a moment (i.e. restroom breaks, etc.). Other possible procedures to consider may be how students will perform for the class and how they can work with a partner or in small groups.
Every music classroom is different, but one thing is certain: guitars will occupy a lot of space. There are many methods of storing guitars so be sure to peruse all available options before committing to a storage method. These storage methods include (but are not limited to) wall hangers, traditional guitar stands, multi-guitar stands, custom-built guitar stands (wood, PVC, etc.), and keeping guitars in cases or gig bags.
Curriculum
All the information in this article is inconsequential if the teachers and students involved do not have an outstanding curriculum. Sound Innovations for Elementary Class Guitar is the best available curriculum for teaching guitar to young students. The method includes both teacher and student editions. Make sure your students get a copy of the student edition for the most effective instruction!
Sound Innovations for Elementary Class Guitar contains a developmentally appropriate sequence of lessons that are arranged into four units of study. Each lesson includes precise procedures, assessments, and lesson extensions all while addressing the NAfME Core Music Standards (2014). The method also comes with additional teaching resources such as instructional tips, unit assessments, and audio/video examples that will greatly aid any music teacher, but especially teachers who are not terribly confident in their own guitar ability.
Below is an example of a video lesson from Sound Innovations for Elementary Class Guitar:
Sound Innovations for Elementary Class Guitar - Level 4, Lesson 3
Starting an elementary guitar program may not be simple, and various issues and challenges must be considered before taking the plunge. Despite any concerns that one may have about starting an elementary guitar program, one thing is certain: adding guitars to your elementary music classroom will provide fun and engaging educational experiences.
---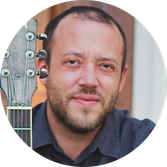 Guitarist, clinician, and teacher Jason Yeary holds undergraduate (B.M.) and graduate (M.A.) degrees from Middle Tennessee State University, achieving an Outstanding Achievement Award from the MTSU School of Music. He has also completed additional graduate work at Eastern Kentucky University and undergone training in the Orff Schülwerk. Yeary has performed across the United States as a guitarist in jazz, country, and rock groups and performed on numerous recordings.
View Author Page
Want More? Don't miss a beat!
We're passionate about providing music educators with teaching solutions. Sign up to get inspiration delivered to your inbox!
Stay Updated
Want to get the latest updates and special offers from Alfred Music?