Blog Menu
Thanksgiving Coloring Activity for Music Students
November 13, 2017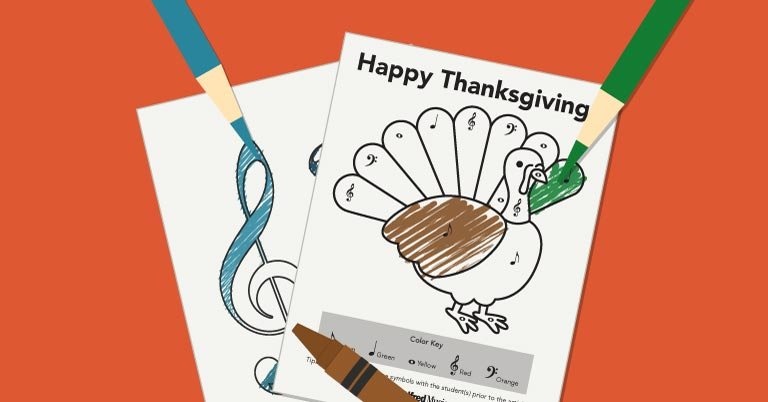 With the holidays right around the corner, it's easy for students to get distracted by the excitement of having a few days off. One way to keep their attention—and maintain excitement—is to switch up a class or lesson with a fun activity or homework assignment that combines learning and holiday excitement all in one! Click the image below to access a free Thanksgiving music coloring page. Review each musical symbol with your students, then have them match the symbols with their associated colors to create a fun, colorful Thanksgiving turkey!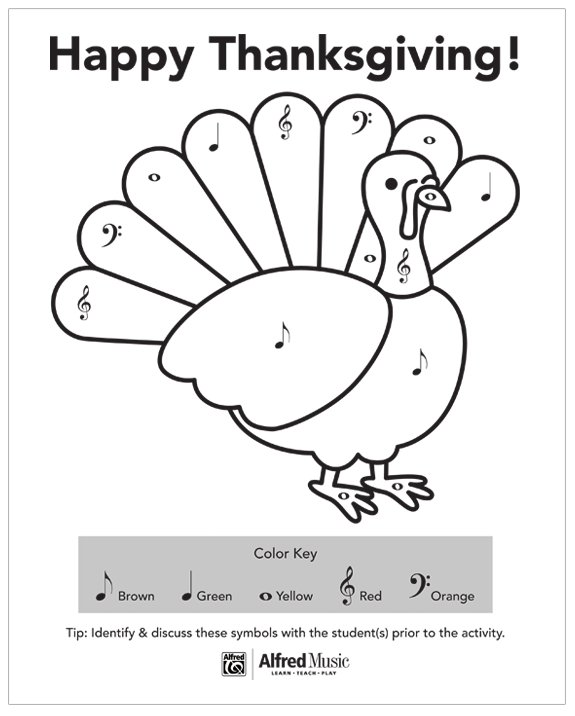 ---
Want More? Don't miss a beat!
We're passionate about providing music educators with teaching solutions. Sign up to get inspiration delivered to your inbox!
Stay Updated
Want to get the latest updates and special offers from Alfred Music?