Blog Menu
Teaching Tips: Helping Piano Students Apply New Concepts (Part 3 of 3)
By Melody Bober | June 6, 2017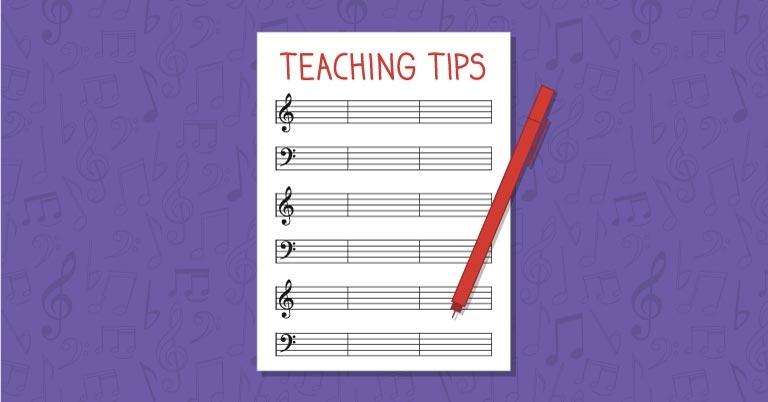 This is the third and final article about the new elementary series Solo Xtreme, a collection of three books from early elementary transitioning to the early intermediate level, that challenge students to do "X-treme" feats at the piano: change locations on the keyboard, cross hand-over-hand, play harmonic intervals, accidentals, use pedal to create color and mood, and vary articulation—pieces that expand technique and musicianship.
Today's example is from Book 3, the late elementary to early intermediate level, and the name of the piece is "Ride Like the Wind." Written in E minor, this piece features considerable movement in the left hand: chord changes, crossovers, and melodic motives, combined with pedal changes and a brisk tempo that make it an "X-tremely" fun challenge.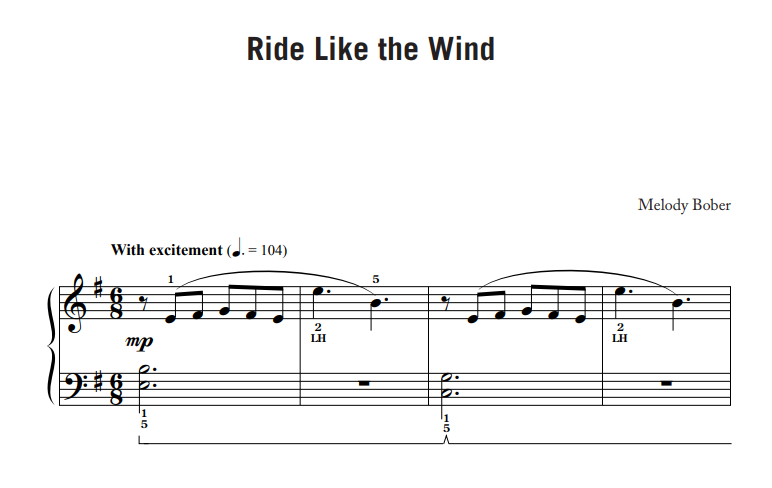 Here are some practice tips to consider when learning "Ride Like the Wind."
There are left hand chord changes that follow a pattern of E, C, A, and B in measures 1-14, and again in measures 33-40. Students should first locate these chords and become familiar with the changing locations. Then, work on left hand melody in measures 17-32, with special emphasis on the fingering and movement in measures 23-24 and 30-32.
Have your student simulate the left hand crossover motion in measures 2, 4, 10, 12, 33, and 36 on the closed keyboard lid. Use a metronome not only to keep a steady beat, but also as a visual for this fluid motion. The key is to have continuous movement to produce a smooth flowing sound.
Be sure to go through the right hand chords in measure 17-32, a mix of root and inversion chords that are to be played as a light accompaniment to the left hand melody.
The final four measures would make a wonderful daily warm-up to the piece, as well as the E harmonic minor scale. Again, it should be a continuous flow of notes by keeping the hands in motion, beginning soft, getting louder as the pattern progresses. Since it is more difficult to obtain a loud sound the higher you get on the keyboard, encourage students to "press in" to the keys with strong fingers.
Whether on bicycle, snowboard, or horseback, the combination of dynamic variety, pedal changes, and a rigorous tempo will create the "X-treme" characteristics to "Ride Like the Wind."
---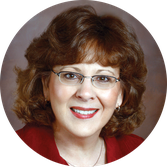 A composer, arranger, clinician, and teacher, Melody Bober enjoys creating motivational piano pieces that foster her students' understanding and love of music. She holds music degrees from the University of Illinois-Urbana and Minnesota State University. Melody's dynamic sessions are enriched by her experience as a studio owner, classroom teacher, and church musician.
View Author Page
Want More? Don't miss a beat!
We're passionate about providing music educators with teaching solutions. Sign up to get inspiration delivered to your inbox!
Stay Updated
Want to get the latest updates and special offers from Alfred Music?