Blog Menu
Teaching Tips: Helping Piano Students Apply New Concepts (Part 2 of 3)
By Melody Bober | May 8, 2017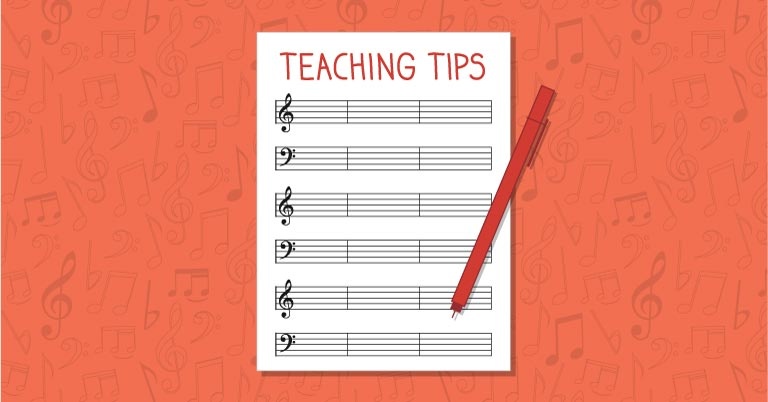 In my last article, I introduced a series of elementary books titled Solo Xtreme, featuring pieces that challenge students to change locations on the keyboard, cross hand-over-hand, play harmonic intervals and accidentals, use pedal to create color and mood, and vary articulation. In short, they expand technique and musicianship.
From Book 1, we reviewed "Beach Fun." Let's look at a composition from Book 2—the mid to late elementary level —called "Steps to a Mystery," a piece with 'X-treme' right hand movement.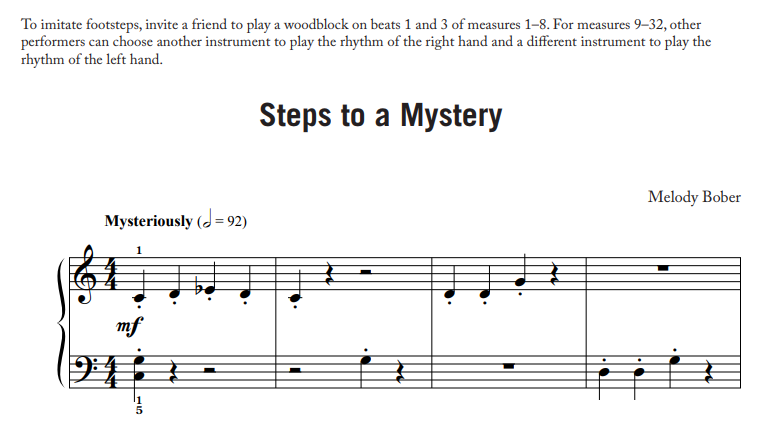 Here are four pedagogical considerations:
The "A" section opens with a mix of steps and skips, hands separately and hands together, in staccato articulation to promote the mysterious character. Students can achieve that detached sound by imagining a door tap or light tip-toe footstep.
The real challenge comes on the second page. The student's right hand starts two octaves higher and gradually moves down the keyboard using a descending pentascale pattern. Since the left hand stays on the C chord, students should concentrate on finding the anchor position (C) in each octave. Locate the 15ma C chord, travel down to the 8va chord, then to the middle C position. Repetitive practice will result in precision and confidence.
The pedal is another consideration. Students should first play the left hand chord with pedal changes in measures 9-24 first before adding the right hand.
The coda offers a recap of the descending pentascale, but adds a "poco rit." and adds a new left hand chord in measure 31 with a jump to the low C. It would be beneficial to practice the left hand alone in measures 29-32 to make the necessary changes, including the addition of the pedal in measures 31-32.
Be sure to observe dynamic markings throughout, and consider using the duet part with you, the teacher, accompanying. A parent, grandparent, or sibling could also play the duet part. The duet greatly enhances the mood of the piece! It can be performed at the same piano, by using an additional piano, or perhaps a keyboard that has a pizzicato setting (perfect for measures 1-9), pipe organ, synthesizer, or other special effects like wind, rain, or thunder could also be utilized.
I gave this piece to one of my 2nd grade boys this past fall and quite honestly, he was a little tentative about all the movement on the second two pages. Sometimes we forget how difficult it is for the young ones to venture out of their little comfort zone. But through much repetitive practice, he achieved great success and performed it wonderfully at our fall recital. It was an "X-tremely" challenging piece that became an opportunity for musical growth and enjoyment.
---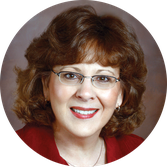 A composer, arranger, clinician, and teacher, Melody Bober enjoys creating motivational piano pieces that foster her students' understanding and love of music. She holds music degrees from the University of Illinois-Urbana and Minnesota State University. Melody's dynamic sessions are enriched by her experience as a studio owner, classroom teacher, and church musician.
View Author Page
Want More? Don't miss a beat!
We're passionate about providing music educators with teaching solutions. Sign up to get inspiration delivered to your inbox!
Stay Updated
Want to get the latest updates and special offers from Alfred Music?