Blog Menu
The Staying Power of Print Music and Adapting in the Digital Age
By Toni Hosman | January 22, 2018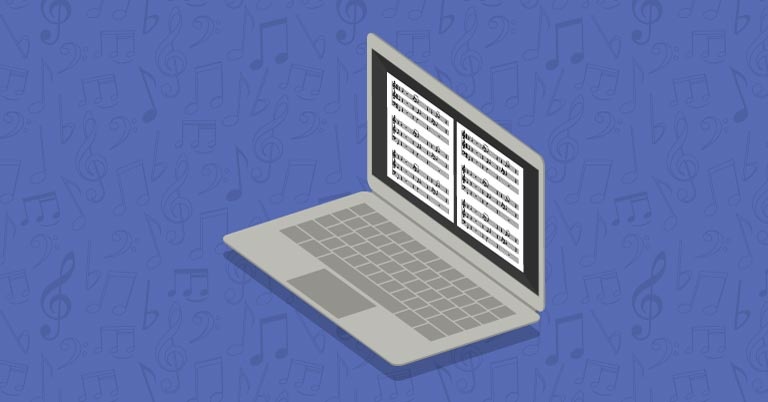 First of all, print music isn't going anywhere. It is, however, adapting in the digital age. As a society, we are learning how to evolve in this new environment. You've seen the changes, sometimes they're subtle and sometimes they're not. What hasn't changed is the need for quality print music that stands the test of time. Alfred Music understands this and is continually striving to meet the needs of music educators. Our commitment to quality and high standard of excellence is upheld within each title, no matter what form it's in—from educationally sound method books to expertly arranged performance music.
Change, Evolve, Adapt
Alfred Music has always progressed with the mindset of "Change, Evolve, Adapt." This definitely holds true in the print publishing world as people seek digital options for printed works. From instantly available sheet music and platforms that allow you to practice without a hardcopy score, such as SmartMusic, there are more ways than ever before to access sheet music. Alex Ordoñez, Vice President of Marketing, said it best: "However you want to consume it, we will provide it." Alfred Music has taken on the role of becoming a "content provider."
"Technology is moving faster and faster, and it continues to open a whole new world of possibilities," said Ron Manus, Chief Business Development Officer. "We are always looking for ways to use technology to make the experience of learning, teaching, or playing music better and not just using technology for technology's sake. It has to be practical and useful and serve our customer. That's the most important thing. When we see opportunities, we jump on them."
Together, Not Against
As the leading print publisher in music education, Alfred Music has seen close to 100 years of highs and lows in the print industry. With digital increasing in its share of sales, it still doesn't hold a candle to print. Performance music is seeing an interesting trend—the complementary relationship of print and digital sheet music. School performance music is thriving in this digital age. Schools and directors are taking advantage of being able to immediately access full scores and individual parts online. Accessibility always has its advantages.
There's a dichotomy between the needs of a soloist compared to an entire ensemble. Soloists don't have to concern themselves with purchasing bulk quantities of sheet music for a single performance. They have more flexibility when it comes to finding the perfect performance piece and digital sheet music platforms cater to this. Schools on the other hand have even more to consider when searching for pieces and putting together concerts and programs. Alfred Music has partnered with SmartMusic to take the ease of access even further to help music educators and students in the classroom, in the home, and on the stage.
The Value of Print Music
A great example of the complementary relationship between print and digital is the partnership between Alfred Music and SmartMusic. Alfred Music, along with countless others, provides content for SmartMusic. SmartMusic provides a digital platform for students to access this content, transforming the way students practice and learn. This interactive tool is enhancing music programs by providing real-time feedback and individualized instruction for students. On the flip side, with SmartMusic acting as an extension of the music teacher in the home, educators have even more time to teach and rehearse in class. And finally, back to Alfred Music—providing the printed hardcopy score for classroom use and in the final performance.
So, digital sheet music still hasn't erased the desire for physical copies in the classroom. There's something to be said for holding a personal copy of a score, writing in practice notes, ear-marking important passages, and so on. A clean, crisp page of printed sheet music is a beautiful thing to behold. Even the smell of newly printed pages evokes a sense of nostalgia. For new music students, it teaches the value of ownership. There's a sense of shared accountability when using printed sheets and scores.
Students learn quickly to take care of their music, especially if there is a limited supply. When teachers stress its value and students learn to appreciate the hardcopy, there is sense of ownership that occurs. That ownership translates to other parts of being in an ensemble. Whether properly caring for their instrument or using the rehearsal space respectfully. Planting the seed to treat printed sheet music responsibly can grow into a greater understanding of how to be a better musician.
Digital sheet music provides one more avenue of access. Even if the content on the page translates to content on a screen, it does not diminish the value of print music. Hardcopy music will always have a seat at the table. And regardless of how you choose to learn, teach, or play, Alfred Music will continue to provide quality music in whatever fashion the world needs.
 
---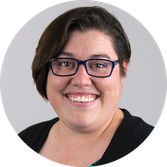 Toni Hosman is the School & Solo Performance Marketing Manager at Alfred Music and a private piano and vocal coach. She attended Westmont College and performed with the College Choir and Women's Chorale. She has also worked as a tutor and Liberal Arts Ambassador to underprivileged children in the Santa Barbara charter school community.
View Author Page
Want More? Don't miss a beat!
We're passionate about providing music educators with teaching solutions. Sign up to get inspiration delivered to your inbox!
Stay Updated
Want to get the latest updates and special offers from Alfred Music?