Blog Menu
Staying Energized: 10 Creative In-Breath Exercises & Activities
By Wynn-Anne Rossi | March 29, 2020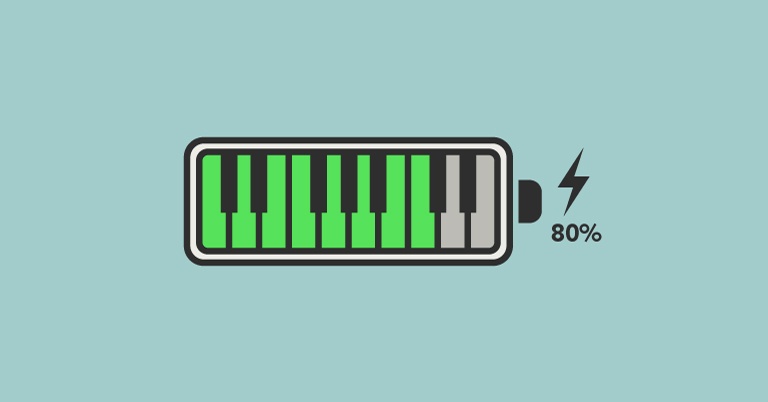 I need an in-breath! Just for me. This crafty virus is taking an emotional toll on all of us, and in this moment, I need to focus on self-care. Many of us are struggling to find our new normal while taking care of our families, connecting with friends, and setting up online music lessons. But what about our own energy? Music is a powerful force against darkness and despair, and it's time to use that medicine on ourselves! Here are ten suggestions that will help you stay healthy in body, mind, and spirit!
1. Create a Music Bucket
A beautiful, straw bucket sits next to my piano. Previously, I called it my 9PM bucket. Now I call it my 5-minute bucket, because I need it throughout my day. It's full of music that I adore, and I'm constantly changing its contents. I can randomly sit down and enjoy a short dose of healing music, just for me!
2. Dance to a favorite song
It is absolutely essential to keep moving in times of stress. Musicians love rhythm, and dance offers a paradise of possibilities. Try dancing to Bach. Pull out Stravinsky's Firebird, and give it a try. Put on a Herbie Hancock tune! Nobody is watching.
3. Compose a short, meaningful piece
Short is key here. No masterpieces allowed! Choose a lovely inspiration, and enjoy the process. Shorthand notation is fine. If you are happy with it, give it as a gift to a friend or family member. Perhaps there is a student who can benefit. Composing keeps the heart open, healing us from the inside out.
4. Improvise on calming chord patterns
Most of us are tired of Pachelbel's Canon in D after performing and teaching it for countless years. However, it offers an awesome chord pattern for improvisation. Explore rhythms and range. Download the Drum Beats App, and play along with a virtual drummer. Make up your own chord pattern!
5. Sing and Laugh
It's time to sing in the shower and watch "I Love Lucy!" I have been trying to remember silly folk tunes that my mother used to sing to me. Does "walla-walla-bing-bang" ring a bell? Humor and mirth scare away the darkness. Even if you aren't in the mood, singing and laughing works!
6. Watch an inspiring performance
Wow! Have you heard the daily gifts that YoYo Ma is sharing online? So many quality opera companies and orchestras are making top-notch performances available for our enjoyment. Take 5-minutes out of your day and revel in the beautiful, professional sound.
7. Listen to a music podcast
My favorite current podcast is "Decomposed", highlighting the complex lives of famous composers. Here are some other suggestions from Classic FM.
8. Record a happy video
Making someone else happy can have magical, self-healing powers. Grassroots is best. This is not for the professional world. This is an imperfect, happy gift. Use your phone or iPad and send a smile, a kind word and a short musical performance to a friend or family member.
9. Organize your music in slow motion
Slow motion is the key here. Order helps us feel a sense of control when we need it most. Alphabetize your classics or organize your teaching materials by level. Put all your duets in one place. We all have our own systems. Listen to a podcast while you do it!
10. Connect with your students
Many of us are adjusting to online teaching. This is a fantastic option in our modern world, but remember that the greatest gift you can give your students is emotional balance and healthy interaction. Progress can take a back seat for now. Laugh and make music together!
Take care of yourself, and everyone will benefit!
Love, Wynn-Anne
---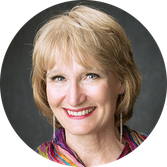 Wynn-Anne Rossi is a nationally acclaimed composer and dynamic educator. She has over 100 piano publications and has lectured internationally. She specializes in composition residencies, and her passion for promoting creativity in young musicians is reflected in her "Creative Composition Toolbox" and the "Wednesdays with Wynn-Anne" video series.
View Author Page
Want More? Don't miss a beat!
We're passionate about providing music educators with teaching solutions. Sign up to get inspiration delivered to your inbox!
Stay Updated
Want to get the latest updates and special offers from Alfred Music?