Blog Menu
Snowflake Music Maze Activity
February 1, 2018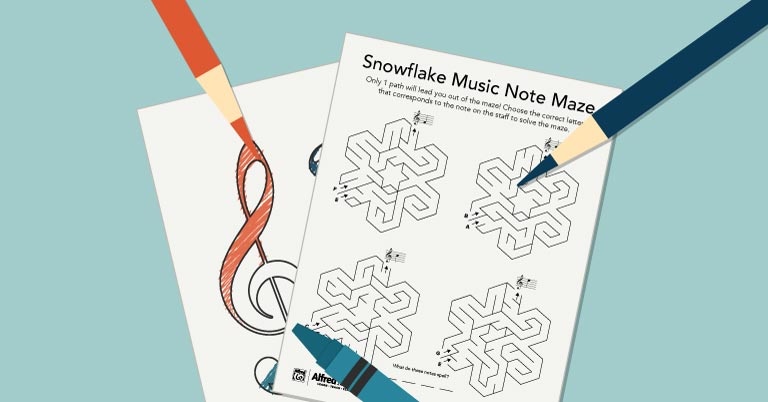 Solve each maze to learn note names! Perfect for winter weather, use this snowflake music maze as an in-class activity, homework or extra credit assignment, or save it for a substitute teacher. 
How It Works
Click the image below to access the printable PDF for your students, and don't forget the answer key for grading! Have students complete each maze matching the note names with the correct symbols on the staff, then fill in each corresponding note name in the spaces below.
For more musical puzzles, activities, and games, check out Music Puzzler and Music Fun 101.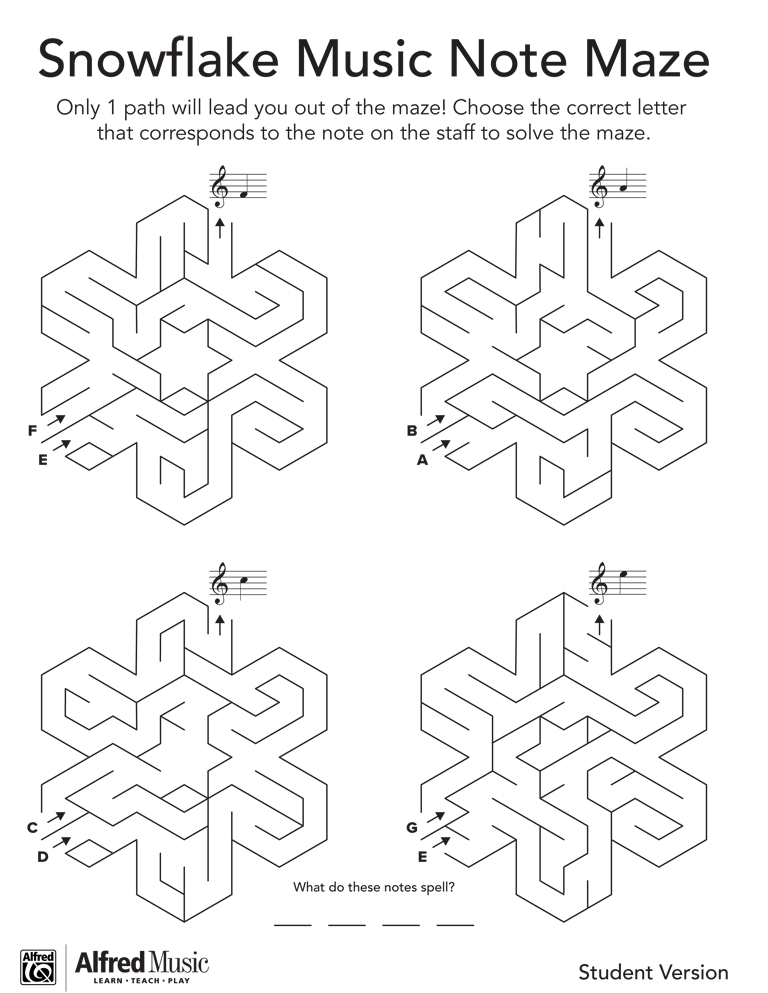 ---
Want More? Don't miss a beat!
We're passionate about providing music educators with teaching solutions. Sign up to get inspiration delivered to your inbox!
Stay Updated
Want to get the latest updates and special offers from Alfred Music?