Blog Menu
Selecting the Right Repertoire for Your Ensemble
By David Pope | November 10, 2021
Choosing repertoire is one of the most important responsibilities for ensemble directors. Repertoire is an essential curricular component, and directors must make choices that will set their students up for short- and long-term success. Composer and arranger Merle J. Isaac once wrote, "I think you will all agree with me when I say that selecting the right music for an orchestra is one of the most important responsibilities of the orchestra director. Selecting the right music - at the right time - involves the likes and dislikes of the teacher, the students, and the community." While I agree with Mr. Isaac's sentiment, I also believe selecting the right repertoire for an ensemble involves: 
A deep pedagogical understanding of the music
A in-depth knowledge of your students' current playing abilities
Knowing where your students are in the process of their long-term musical development.
Many prior authors have discussed those aspects of repertoire selection, and as a result, I want to address other components of the selection process that can also impact students' success.
Two of my goals as an ensemble director are to create positive musical experiences for my students and to continuously guide their musical development. Achieving those objectives are not consistently possible without intentional preplanning. Ensemble directors can choose the perfect piece and students can experience success. However, it is difficult for students to reach their long-term potential if directors do not consider how each piece fits in the overall curriculum. Students may also have negative experiences if directors do not consider external factors that can hinder student success. To help directors overcome those issues, I am hopeful you will consider the three areas below when selecting music for your ensembles.
Know the "Why" Behind Each Selection
The educational purpose behind directors' music choices for their ensembles must be a central aspect of the repertoire selection process. As a result, directors must completely understand, analyze, and consider the pedagogical "why" before finalizing any selection. Understanding the "why" is a crucial step when choosing repertoire to meet your students' immediate musical needs. However, knowing the "why" for each piece also has consequences beyond individual concerts. Having this knowledge allows directors to choose and pair repertoire that supports their monthly, yearly, and multi-year curriculums. Without understanding the pedagogy behind each piece, directors cannot create curricular alignment from concert to concert or year to year.
In addition to directors knowing the "why" behind each piece, they must also communicate this information to their students. Developing musicians need to know their director selected each piece of music for pedagogical purpose and not just because the piece sounded fun. Students knowing the "why" allows them to focus on the important pedagogical aspects of each piece. This knowledge also creates a purposeful rehearsal environment that goes beyond performing a concert. Knowing the directors' reasoning for choosing each piece allows students to learn how the repertoire builds upon itself over time to develop their technique and pedagogical understanding.
Determining the "why" for each piece also helps directors avoid picking repertoire for non-musical or personal reasons. Unfortunately, some directors select pieces to build their conducting resumes over their students' pedagogical needs. On various occasions, I have seen directors choose repertoire based on their conducting desires instead of their students' musical needs. "Choose repertoire based on your students' needs instead of your own ambition" is a common comment provided by judges at adjudicated festivals. Knowing the "why" will also help directors, who are under pressure because neighboring music programs' success, defend their programming choices to administrators, colleagues, or parents who want them to keep up with Joneses. If directors know and communicate the "why", they can make better programming decisions that will positively affect their students' short- and long-term musical development.
Know Your Students and Community
A common issue in K-12 music programs is over programming. Regardless of ensemble types, this problem occurs both at traditional concerts and adjudicated events. To avoid this issue, remember to "teach the students you have, not the students you want." It is perfectly acceptable to push students to achieve more, but students will struggle to succeed if they have never demonstrated the behaviors needed to achieve the new performance standard. For example, students who neglect to consistently practice outside of class will not suddenly begin practicing at home because their director programmed a difficult piece. As Dr. Clifford Madsen writes, "Past behavior is the best predictor for future behavior." I am not saying it is impossible for students to develop new practice habits, but I would not stake their success on a hope that their past behavior will change. In many cases when this type of over programming occurs, I find the director chose a piece of music with their heart and instead of their head. As directors, it is essential we keep our heads in the game.
It is also vital for directors to choose repertoire based on the ensemble's strengths and weaknesses. Those may change from year to year, but it is imperative for directors to constantly evaluate their ensemble to determine what sections they can lean on and what sections need additional support. For example, directors should program repertoire with the fewest number of clarinet parts if their wind ensemble has a small clarinet section. This purposeful choice allows clarinetists, especially those in younger ensembles, to have safety in numbers and perform with confidence. The equivalency of the situation in orchestral and choral ensembles occurs due to a lack of violas, double basses, and tenors. Directors who are good at programming know how to lean on and highlight their ensemble's strengths while minimizing the exposure of the developing sections.
Community buy-in is also an important aspect of choosing the right repertoire for your students. While not a technique consideration, selecting music that your students and community members will enjoy is essential. Community members and parents will support and speak positively about your music program if you choose repertoire they value and enjoy. With a little extra work, directors can identify non-Western classical pieces that pedagogically align with their curriculum. If students can continue to musically develop while also performing pieces valued by themselves and the community, both groups will remember the positive experiences and become advocates for your program.
Know the Non-Musical Obstacles
Many ensemble directors take time to analyze the required technique when examining potential repertoire. However, some directors tend to overlook the non-musical aspects of traditional K-12 education that can also hinder student learning. In my experience, one of the biggest obstacles to consistency and success in the music classroom is the amount of class time teachers have with their ensembles each week. Do you see your students every day? Do your students rotate on an "AB" schedule? Your answer to those scheduling questions may impact what repertoire you choose. For those who teach on a rotating schedule, student absences have a greater impact on what they can accomplish due to a lack of consistency. The impact of an absence in those situations is magnified when compared to teachers who see their students on a daily basis.
Another consideration beyond scheduling is your school's location and activity calendar. Based on my middle and high school teaching experience, many schools effectively shut down when administering the required state tests or AP exams. As a result, ensemble directors typically lose class time during this part of the school year. This is important information to know when selecting spring concert repertoire. If directors know they have 30% less class time with their ensembles in late spring, they can adjust the level of their repertoire to account for the reduced amount of rehearsal time. Another consideration is cancelled school due to poor weather. When I moved to Ohio from Florida, I had to plan for inclement weather days (e.g. a foot of snow, temperatures below -15 degrees, too hot in the building due to no air conditioning) and understand the havoc bad weather could play on a well-constructed long-term rehearsal plan. As a result, I always built extra time into the rehearsal schedule to give my students the best chance to succeed. I would rather have extra class time with my students than have them struggle to pull off a concert.
I also urge you to consider other school events when picking repertoire and creating your rehearsal schedule. While some students live for your ensemble and will sacrifice other activities to learn new repertoire, others have interests outside of your class that can limit their preparation. It is important to remember that other school events (e.g., musical, sports, prom, mock trial, robotics, large projects) reduce students' availability. These limitations can hinder preparation for an upcoming concert and should be considered when selecting repertoire.
---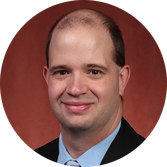 David Pope is an Associate Professor of Music Education and Chair of Professional Studies at Baldwin Wallace University's Conservatory of Music. In addition, he serves as a senior conductor and co-director of Baldwin Wallace Conservatory's String Orchestra Camp. 
View Author Page
Want More? Don't miss a beat!
We're passionate about providing music educators with teaching solutions. Sign up to get inspiration delivered to your inbox!
Stay Updated
Want to get the latest updates and special offers from Alfred Music?