Blog Menu
August Update: Risk Management Plan for Face-to-Face Music & Theatre Instruction for Fall 2020
By Kirk D. Moss, PhD | July 2, 2020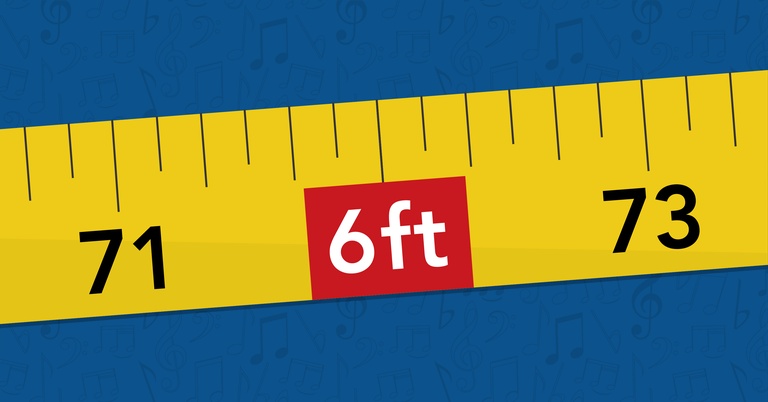 Administrators and teachers must make their own decisions regarding risk mitigation for their specific situation, in accordance with the local school, school district, state, and national published guidelines by governing bodies. 
This article was last updated on August 10, 2020

, and will continue to be updated as more information is made available.
Introduction
Approach
This assessment applies the concept of risk management with the aim of identifying specific risks related to COVID-19 in the field of music and theatre and offering risk-reducing measures.1 Two core beliefs underlie this work: (1) a belief that the greater the number of risk-reducing measures, the more the risk of infection can be reduced; and (2) a belief that until we have more refereed research on the spread of airborne infection specific to music making and theatre productions, we must over- rather than underestimate the possible risks in case of doubt. In this way, by combining risk-reducing measures, we can lower the overall risk of infection as much as possible. Residual unquantifiable risk, however, will always remain according to the ALARP (as low as reasonably practicable) principle.
Assessed risks have changed throughout the summer as new information emerges. As such, this assessment has continued to receive updates. Though not authored by a medical professional, findings represent the work of scientists and public health professionals as applied to the discipline of Music & Theatre out of deep care for the health and well-being of students and teachers. Administrators and teachers must make their own decisions regarding risk mitigation for their specific situation, in accordance with the local school, school district, state, and national published guidelines by governing bodies. This risk assessment may help better equip each of those groups to make more informed decisions in the areas of Music & Theatre.
COVID-19
Drawing from CDC Coronavirus (COVID-19) resources2,3,4 and research findings5,6,7,8,9,10,11 (including—owing to their timeliness—preprint/early release/awaiting peer review, as well as peer reviewed), a summary of today's understanding about COVID-19 follows.
Coronavirus disease 2019 (COVID-19, i.e., the name of the disease) is a viral respiratory illness caused by a new coronavirus. COVID-19 is thought to spread mainly through close proximity from person-to-person, including through airborne droplets and aerosols as a dominant route. Some people without symptoms may carry the virus and contribute to spreading it. Information suggests that SARS-CoV-2 (severe acute respiratory syndrome coronavirus 2, i.e., the name of the virus), spreads more efficiently than influenza, but not as efficiently as more highly contagious diseases, such as measles. Touching a surface or object that has SARS-CoV-2 on it and then touching the mouth, nose, or possibly eyes, may also transmit the disease. Older adults and people who have severe underlying medical conditions, like heart or kidney disease or diabetes, seem at higher risk for developing more serious complications from COVID-19 illness, and people in their 60s and older are generally at higher risk for severe illness from COVID-19.
Aerosols
Aerosols and their infectiousness remain widely discussed owing to the numerous factors involved, such as "the frequency of different respiratory activities, the number of particles produced per activity, and the pathogen load size distribution of different sized particles." For example, pertaining to influenza, "the risk of acquiring influenza is determined by both the concentration of the Influenza A virus infectious particles (not their total amount) in the air and the immune status of the exposed individuals." Questions of why some expelled particles carry pathogens and why some do not remain unanswered.12
Breathing, speech, loud speech, singing, coughing, and sneezing, all expel airborne particles, more or less in the order listed from least particles shed to most.13,14,15 In their seminal investigation into the role of singing in the spread of tuberculosis, Loudon and Roberts showed that the percentage of airborne droplet nuclei generated by singing is six times more than that emitted during normal talking and approximately equivalent to that released by coughing.16 The flow field from a cough can extend more than 2 meters/6 ½ feet from a subject; farther depending on how the room air currents generated by the cougher spreads the cough particles throughout the room, along with the spread from the breathing of others in the room.17,15,18 "By definition, aerosols are suspensions in air (or in a gas) of solid or liquid particles, small enough that they remain airborne for prolonged periods because of their low settling velocity."19 The half-life of SARS-CoV-2 in aerosols has a median estimate of 1.1 hour.20 In other words, half the particles drop out of the air after that amount of time, and half of what remains drop out after another 1.1 hours. "SARS-CoV-2–infected persons may produce viral bioaerosols that remain infectious for long periods after production through human shedding and airborne transport."40 "Transmission through aerosols matters — and probably a lot more than we've been able to prove yet."41
Questions pertaining to music making and theatrical speaking remain unanswered. Related to playing musical instruments, a group of medical professionals at the university and hospital in Freiburg, Germany, observed: "As far as we know, there are still no measurements of the viral concentration in the blown-out air of wind players. However, it is known that playing wind instruments requires an intensive exchange of air in the lungs and airways with, at times, high air pressures. The extent to which the viral load is reduced by the air's path through the instrument is currently unclear."1
A national coalition of musical and performing arts associations is fundraising $200,000 for two research teams to conduct independent studies on risks of aerosol transmission by singers, instrumentalists, and actors.21 Round one preliminary (non-refereed) results for Clarinet, Flute, Horn, Soprano Singer, and Trumpet released on July 13, 2020. Round 2 preliminary (non-refereed) results for Oboe, Trombone, Euphonium and Tuba, Theatre Performance, and Soprano Singing released on August 6, 2020. Consistent with prior aerosol studies, performing arts activities were found to create aerosols less than coughing, but more than talking. Five takeaways from the preliminary results include: (1) Face masks for all music and theatre students and teachers with bell covers for the woodwind and brass instruments, too; (2) Distance of at least 6 feet between musicians; (3) Time: Limit rehearsal length (30 minutes recommended) and allow for air exchange breaks in the room; (4) Air Flow: Outdoors is best, indoor air changes per hour (ACH) makes a significant difference, and add HEPA filtration; (5) Hygiene: Wash hands regularly, empty water keys into containers or onto puppy pads, and reduce and clean high-touch surfaces regularly.
Ventilation
"There are two key mitigation strategies for countering poor ventilation and virus-laden aerosols indoors: We can dilute viral particles' presence by exchanging air in the room with air from outside (and thus lowering the dose, which matters for the possibility and the severity of infection) or we can remove viral particles from the air with filters."42
Exchanging Air
"Aerosol transmission of SARS-CoV-2 due to poor ventilation may explain the community spread of COVID-19."36 Indoor ventilation rates vary according to building age and design. ASHRAE recommends improving central air and other HVAC filtration to MERV-13 or the highest level achievable, and keeping systems running longer hours (24/7 if possible).43 SARS-Co-V-2 is an "indoor phenomenon"; outdoor cases are rare.8 Natural methods of encouraging airflow, such as opening doors and windows, can reduce the risk of airborne contagion transmission from person to person.22 "Of significance is maximizing natural ventilation in buildings that are, or can be naturally ventilation and ensuring that the ventilation rate is sufficiently high."9 In older hospital buildings, "When infectious TB patients share rooms with others, opening windows and doors to enhance natural ventilation is a simple, inexpensive, and effective strategy in the fight against nosocomial TB transmission."23 A group of medical doctors in Germany believe "that aerosols dissipate faster outdoors, that the deactivation process of the pathogens is greatly accelerated (UV, ozone, hydroxyl radicals, nitrogen oxides), and the cumulative effect thereof is a much lower risk of infection."1
HEPA Air Purifiers
For teachers returning to in-person classrooms, removing airborne respiratory droplets through a HEPA filter seems like a helpful secondary strategy to reduce virus transmission, supported by environmental engineers.44 For private lesson teachers, adding a HEPA air purifier unit to a teaching studio seems even more practical due to the smaller size of the teaching space. Either teaching situation requires a thoughtful positioning of the air purifier unit in the room. Here's an analogy. Think of these units as stationary butterfly nets: You can capture butterflies (virus), but only if the butterfly flies into the net (filter).
What would I need for my room?
Simple math can help determine what you would need to treat the air in your classroom or studio. As always, follow the guidance of your school administration and facilities team regarding specific products and best practices for their use.
How do I measure the volume of my room?
Volume is determined by multiplying length × width × height. A room that is 50 feet long, 25 feet wide, and 10 feet tall is 12,500 cubic feet (50 × 25 × 10 = 12,500).
How frequently do I need to exchange air?
An administrator from the Johns Hopkins Bloomberg School of Public Health suggests air exchange rates of 10–12 ACH (air changes per hour) in music spaces.45
How much CFM (cubic feet per minute) do I need from the air purifier?
Start with the total volume of air (in cubic feet), divide by the exchange rate (how quickly you want to replace the air), and the result is the total CFM you need for your classroom.
Back to our example above: 12,500 cubic feet room, divided by 11 ACH, equals 1136 cfm.
Air cleaners are additive, so it would take three HEPA air purifiers rated at 400 cfm to treat the classroom in our example.
Summary
Keep in mind that these units provide a secondary line of defense. In practice, when specifying air cleaning devices, incorporate room air cleaners with existing room ventilation systems. If your school or teaching studio has a modern HVAC system with upgraded MERV filters (MERV-13 or higher) then that's a good start for your ventilation. Additionally, natural ventilation (more outside air) may also prove helpful as a mitigation strategy.
Mouth and Nose Coverings/Face Masks
Cloth masks can potentially provide significant39 protection against the transmission of particles in the aerosol size range. At a minimum, a mask can reduce 50% of emissions from the mask-wearer. Multi-layered mixed fabric masks approach filtering efficiencies as high as 90%.24 A surgical mask will reduce exposure to aerosolized infectious influenza virus on average 6-fold, depending on the design of the mask.46 Mask wearers should keep in mind, "there is not clear evidence to indicate that cloth masks will protect you from inhaling the smallest infected respiratory droplets (those droplet nuclei) from another person. The primary purpose of a cloth mask, when worn by everyone, is to serve as a control for source emissions."25,37 Some have theorized, however, that "universal masking reduces the 'inoculum' or dose of the virus for the mask-wearer, leading to more mild and asymptomatic infection manifestations."47 Models suggest that public mask wearing "is most effective at reducing spread of the virus when compliance is high."26 Public mask wearing "significantly reduces the number of infections."5
Choir Superspreading Event
A community choir rehearsal superspreading tragedy made national headlines;27 mention of it here seems warranted. Following a 2.5-hour choir practice attended by 61 persons, including a symptomatic index patient, 32 confirmed and 20 probable secondary COVID-19 cases occurred; three patients were hospitalized and two died. Transmission was likely facilitated by close proximity during practice and augmented by the act of singing.28
Takeaways include:
Prolonged virus exposure occured over 2.5 hours.
Physical distancing was not observed. Rehearsal attendees sat 6–10" apart in what seems like typical choral rows, and the only spacing was due to absences. Most members sat in their usual places.
Although primarily rehearsing in a large multipurpose room, the choir also split into two smaller groups for 50-minute sectionals with one of the groups moving into a smaller room and individuals in the other group––in the larger room––sitting right next to each other.
Potential for fomite transmission existed. Near the middle of rehearsal, attendees had a 15-minute snack break with food available on a table in the back of the room. Then, at the end of rehearsal, they carried their own chair to a rack, congregating around the chair racks as is customary.
The median age of individuals in attendance at the March 10 rehearsal was 69 years (range = 31–83 years), indicating a population at higher-risk for severe illness from COVID-19.
Aggressive physical distancing protocols may have reduced the risk of transmission: "[I]t is not comprehensible to us how, in practice, a single person in a fixed location can infect dozens of people in a distant environment by simply singing, without ever getting close to the other person and in compliance with the rules of distance."29
A younger demographic of choir members may have experienced a less severe attack rate. According to the American Academy of Pediatrics: "Although many questions remain, the preponderance of evidence indicates that children and adolescents are less likely to be symptomatic and less likely to have severe disease resulting from SARS-CoV-2 infection. In addition, children may be less likely to become infected and to spread infection."38
Music & Theater
Principle. Safety protocols attempt to reduce the risk of infection with SARS-CoV-2 as much as possible. A risk assessment with regard to specific questions of Music & Theatre teaching and learning should then consider the additional risk that arises in a unique way from practicing music and theatre, i.e., rehearsals.
Model. For purposes of Music & Theatre planning and its impacts campus wide, a fall semester model with face-to-face instruction as a primary delivery system and social distancing requirements in place was presumed.
Delimitations. Large music ensembles, private music lessons, and theatre/dance rehearsals receive consideration. Other important areas may also need to get addressed. Among the areas not addressed at this time include: non-ensemble courses that include singing within their curriculum that may require larger classrooms, music or theatre tours, disinfecting in general, practice rooms, piano labs, computer labs, and course-specific shared materials.
Indoor Facilities
Facility usage may present a higher risk for students due to a combination of factors, including but not limited to high touch surfaces in musical instrument locker/storage rooms, limited square footage in rehearsal spaces, and poor ventilation/lack of fresh air. As initial steps in planning, identify high touch surfaces, measure the square footage of rehearsal rooms, check whether or not windows can be opened, locate the air supply vents and return air vents as well as noting the direction of the airflow, and check with Facilities if they know the ACH (air changes per hour) for the building.
To estimate room capacity with social distancing guidelines in place, use the following formula as a start.
Example #1 with 6 feet apart = 36 sq ft; multiplied by 50 students = 1,800 sq ft space required
Example #2 with 9 feet apart = 81 sq ft; multiplied by 50 students = 4,050 sq ft space required
Other methods of calculation could allow for a few more students within these spaces, depending on whether a square or circle radius is used and whether the centerline of a person to the centerline of the next person is calculated as 3 feet + 3 feet = 6 feet.
Campus impacts. Reserving the largest indoor rooms, such as the house of the auditorium, recital halls, multipurpose rooms, commons areas, chapels, or other large spaces, as well as selected outdoor spaces, for music and theatre on a daily basis for rehearsals and private music instruction may accommodate students and teachers more safely and facilitate students in meeting their academic learning outcomes in a face-to-face environment. Department members and administrators will need to address new scheduling conflicts and determine alternative plans for students, as needed.
Outdoor Spaces
Weather permitting, an open-air environment is the safest choice for music and theatre group rehearsals, private music lessons, and theatre acting/singing. Fresh air, when combined with 2 meter/6 ½ feet distancing reduces the risk of SARS-CoV-2 infection to the lowest possible level. Consider using a canopy tent with open sides (no walls).
Sample Protocols for Further Discussion
Music Ensembles
This plan could apply to large choral and instrumental music ensembles, such as a treble choir, tenor-bass chorus, mixed choir, orchestra, symphonic band, and jazz ensemble. Preliminary results from the Coalition Performing Arts Aerosol Study provide compelling evidence that while singing or playing wind and brass instruments can contribute to aerosol spread, wearing a mask while singing or a mask with a mouth slit while playing an instrument significantly reduces the risk of aerosol exposure. Several specialized masks or mask patterns have been developed for singers and instrumentalists. Commercial brands or homemade patterns of instrument bell covers are also available.
Students and teachers should:

participate regularly in school-wide health and wellness questioning/screening/testing;
wear a cloth nose and mouth covering/face mask at all times to help limit the buildup of droplets/aerosols in the indoor air;
observe a minimum of 6-feet distancing;
wash hands for 20 seconds prior to rehearsal or thoroughly use disinfecting hand sanitizer;
avoid touching the mouth, nose, and eyes; and
cover coughs or sneezes in the crook of the elbow.

Weather permitting, choral ensembles may choose to rehearse in an outdoor location, observing the recommended distancing and facing in the same direction.
Outdoor rehearsals are also encouraged, but less practical, for instrumental ensembles due to: (1) the sensitivity of wooden instruments to humidity and direct sun, (2) complex logistics requiring individual music stands and a number of chairs, and (3) the potential for wind blowing the sheet music/music stands without additional clips.
Full-ensemble indoor rehearsals should move to the seating area of the largest auditorium or multipurpose room and face forward. String and wind players may need to stand during rehearsal, if practicable.
In some auditoriums, doors should remain closed at all times to maximize mechanical HVAC air exchange. Opening limited exterior doors might not provide a fresh-air advantage, may prove detrimental to the HVAC system, and could pose an increased security risk.30 Consider running the auditorium HVAC system 24/7 to ensure the freshest air possible each morning.
When rehearsing indoors, consider adhering to distancing greater than the standard 2 meter/6 ½ feet distance between students, such as 3 meter/9 feet radial during rehearsal. Aerosol science has many unknowns related to singing and playing wind instruments. Erring with a greater distance than normal—in the largest possible indoor fine arts space—seems a prudent risk reducing measure.31 If the auditorium seating is numbered, then each student can have their own assigned seat to preserve distancing measures.
Wind players should avoid draining condensation onto the floor; instead disposing of it in a collection container or absorbent puppy pad.
Wind players should not blow through the instruments to clean them. Wind instruments should, if possible, be cleaned in separate rooms away from the teaching or rehearsal setting.
Percussion instruments could be stored backstage and moved on stage for rehearsals. The house seating area could accommodate all other musicians for rehearsals.
When two ensembles share the same rehearsal timeslot, the respective directors will need to collaborate to determine a workable conflict resolution that values risk mitigation.
Ensemble directors may decide to meet a reduced number of students in their usual rehearsal space, provided distancing guidelines are observed. A string section, with all members wearing mouth and nose coverings/face masks, could use the standard 2 meter/6 ½ feet distance between students. As previously noted, consider a greater distance for wind players and singers.
Ensemble directors may choose to shorten the length of rehearsals/classes to further mitigate risk of exposure to the virus. A 90-minute rehearsal could have 30 minutes of music making, followed by a 30-minute ventilation break to facilitate air exchange, followed by another 30 minutes of music making, as one possible example.
Some professional music ensembles have started using clear barriers for individual musicians in order to mitigate risk of droplet infection. Barriers have the potential to disrupt ventilation, possibly creating dead pockets that inhibit air flow. Use barriers with caution, if at all.
Singers and teachers have begun experimenting with personal face shields. Shields do not prevent aerosol transmission, but provide droplet protection for the eyes if needing to work closer than 6 feet––to see an embouchure up close, for example, or for teachers working with younger children. Shields should not be used instead of masks, but rather in combination with them. An exception is outdoor rehearsals with 6-feet distancing, when a face shield could still protect against droplets if a mask is not worn outdoors.
Private Music Lessons
Preliminary results from the Coalition Performing Arts Aerosol Study provide compelling evidence that while singing or playing wind and brass instruments can contribute to aerosol spread, wearing a mask while singing or a mask with a mouth slit while playing an instrument significantly reduces the risk of aerosol exposure. Several specialized masks or mask patterns have been developed for singers and instrumentalists. Commercial brands or homemade patterns of instrument bell covers are also available.
Students and teachers should:

participate regularly in school-wide health and wellness questioning/screening/testing;
wear a cloth nose and mouth covering/face mask at all times to help limit the buildup of droplets/aerosols in the indoor air;
observe a minimum of 6-feet distancing;
wash hands for 20 seconds prior to rehearsal or thoroughly use disinfecting hand sanitizer;
avoid touching the mouth, nose, and eyes; and
cover coughs or sneezes in the crook of the elbow.

If for any reason the student or faculty member does not feel comfortable teaching/learning face-to-face owing to the small size of the teaching studio and the potential for airborne infection, those private lessons should move to a virtual learning environment immediately.
At any point in the semester, should the student or instructor not feel fully well, the private lessons should immediately pivot to a virtual learning environment until both parties feel well again.
Weather permitting, and as feasible, private lesson instructors are encouraged to teach in an outdoor location. Certain lessons, piano among them, will not work outdoors.
Consider limiting face-to-face private lessons to not exceed 30-minutes in length to reduce the length of exposure in a confined space. Students registered for a one-hour lesson would, in effect, have two half-hour lessons per week, provided the lessons are held face-to-face and indoors.
Weather and facility permitting, consider leaving windows open in private studios during lessons, regardless of the HVAC or radiator heating system, in order to bring in as much fresh air as possible.
Private lesson scheduling should allow for a break between 30-minute lessons to promote air exchange (consider 10 minutes or longer). During the break, the office window(s) and door should be propped open fully to maximize fresh air into the space.
A clear-panel room divider between the student and teacher could reduce risk by acting as a sneeze guard. Home-built products could work, provided they adhere to construction guidelines for safety. Take care to ensure that the placement of the barrier does not impede the airflow in the room. Impeding the airflow may cause pockets of air that do not get exchanged properly by the HVAC system.
Instructors may choose to add a HEPA air purifier to their office/studio.
Unless approved by Campus Facilities, UVC lamps are not recommended for office use at this time. According to The National Academies of Sciences, Engineering, and Medicine regarding UVC wands, pouches, and lamps sold for home use: "[T]he safety and effectiveness of these products is not known. Beware of false claims that say these products are effective or are for use on humans."32 Far-UVC light, however, has shown promise.33
Instructors may choose to teach their lessons on an A/B schedule, alternating a face-to-face lesson followed by a virtual lesson. This method of instruction allows the teaching studio to more fully complete an air exchange and may contribute to a healthier environment than face-to-face only lessons.
Seek out larger spaces for teaching voice, woodwind, or brass lessons. Weather permitting, the windows should be opened. Bring a coat if the temperature is cold. Create a workable schedule to alternate use of a larger space as a teaching space (auditorium, recital hall, chapel, etc.). Ideally, the time spent teaching in the larger space will allow the instructor's studio to air out with fresh air, contributing to a healthier environment upon return to the studio. (Also see the German concept of Stoßlüftung or "shock ventilation.")
Theater/Dance Rehearsals
Actors, dancers, crew, staff, and instructors (everyone) should wear a cloth nose and mouth covering/face mask to help limit the buildup of droplets/aerosols in the indoor air. Consider athletic masks for dancers/aerobic work and singing masks for musical theatre actors. Face coverings should not be removed and put back on again due to the increased risk of infection from touching the face.
Students and teachers should:

participate regularly in university-wide health and wellness questioning/screening/testing;
wash hands for 20 seconds prior to rehearsal or thoroughly use disinfecting hand sanitizer;
avoid touching the face, mouth, nose, and eyes; and
cover coughs or sneezes in the crook of the elbow.

Follow additional hygiene protocols as determined by the Director of Theatre to include, but not limited to, the regular use of disinfecting Clorox wipes, disinfectant alcohol, alcohol spritzers, and non-latex gloves (non-latex due to the potential for latex allergies among students).
Weather permitting, theatre/dance ensembles should choose to rehearse in an outdoor location when feasible, provided a suitable and safe surface for dance can be identified.
Theatre/Dance large-ensemble indoor rehearsals should move to the stage of the largest auditorium/multipurpose room.
Within reason, directors/choreographers should make every effort to eliminate physical contact (e.g., kissing/swordplay) and minimize close proximity on stage.
Limit the number of cast and crew members to better observe best practices in physical distancing.
Consider increasing understudy and swing roles in the event of illness or quarantine.
Consider modifying rehearsals to avoid too many people in rehearsal spaces for a prolonged time.
Schedule actor calls in a way that minimizes contact and de-densifies the rehearsal room.
Create separate stations in the rehearsal room for each actor's belongings, props, script, and hospitality items.
Implement risk-reduction strategies for production work that must be done in close proximity, such as costume fittings, loading trucks, carrying heavy items, and putting microphones on actors.
Use an outdoor performance venue for the early fall production, such as a gazebo.
Conclusion
In combination, these risk reducing measures may lower the risk of infection from Music & Theatre activities, a risk made greater by the increased number of aerosols emitted through loud speech, singing, and through playing wind instruments. Individually, everyone must have the right to decide for themselves the level of personal risk they will take, yet do so without increasing the risk for others and while preserving unity within their department and educational community.
Amidst a backdrop of expert panelists wrestling with questions about how to sing safely prior to having a vaccine and effective treatment for COVID-19 in place,34 Dr. David Young, an otolaryngologist and singer who previously studied with a panelist, offered a cautiously optimistic history lesson. "We have performed and thrived amid terrible infectious diseases before. We performed during the pre-vaccine measles era. We performed during polio. We performed despite tuberculosis lurking out there, a highly contagious disease spread via aerosols that can linger without symptoms for a long time. We've done it before."35
Not too long ago, if someone raised the topic of a risk assessment in music class, we might envision an instance when two enthusiastic young string players used their violin bows like swords, mimicking the latest swashbuckling pirate movie. These images conjure up remarks along the lines of: "Hey, stop sword fighting. You could poke somebody's eye out"; consider that risk assessed. Never did we imagine a day when the very air we breathe in a music classroom could pose a risk to us, or that the emotive exhale as we turn an expressive musical phrase could pose a risk to others.
And as the world around us anxiously asks, "How can I sing?" We—the music makers and dreamers of dreams—must stand ready with a question of our own: How can I keep from singing?
Through all the tumult and the strife,
I hear that music ringing.
It finds an echo in my soul.
How can I keep from singing?
—Robert Lowry, 1869
---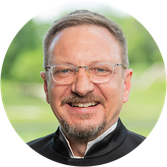 Kirk D. Moss, PhD, serves as Dean of the College of Arts & Humanities and Professor and Chair of the Department of Music & Theatre at University of Northwestern. Coauthor of Sound Innovations, he is a past national president of ASTA and has appeared as a conductor, clinician, or adjudicator.
View Author Page
Want More? Don't miss a beat!
We're passionate about providing music educators with teaching solutions. Sign up to get inspiration delivered to your inbox!
Stay Updated
Want to get the latest updates and special offers from Alfred Music?