Blog Menu
The Private Music Teacher as an Entrepreneur: 6 Tips to Build and Maintain a Practice
By Dave Isaacs | September 18, 2018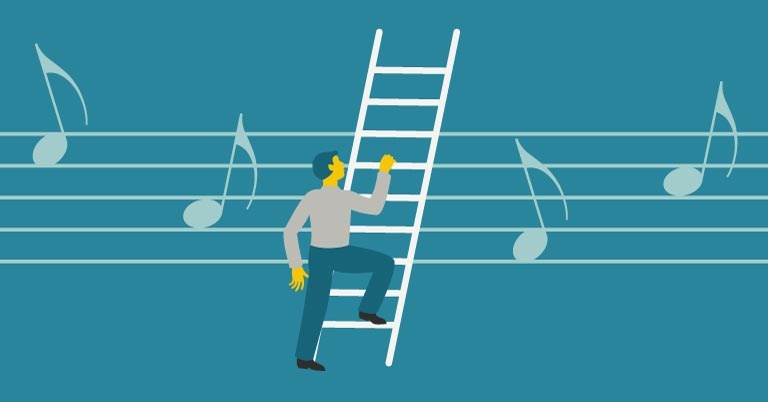 When I started teaching lessons, it seemed like an easy way to make casual money. After a few years I had three music store jobs and a handful of students of my own, and it was a pretty easy gig. The stores took care of the business, and as long as I showed up on time and kept my students happy I didn't have to worry about much else.
As my schedule filled up and things got more hectic, it became clear that in order for things to grow I would need to start making more money per lesson. If you've ever taught out of a neighborhood music store, you know that the store may take as much as 40-60% of the lesson fee. So while the store/school does the work of bringing in the students, you could potentially as much as double your money working independently.
I kept the store gigs at first but started hanging up flyers anywhere I could. Grocery store bulletin boards were a good bet and I had a regular route. You can probably picture what they looked like, before everyone had computers and design apps. Handwritten in marker, with scored tabs along the bottom with my phone number, amongst the signs for garage sales and lost dogs. But, it worked, and my private teaching schedule started to grow. When I found myself working seven days a week to fit everybody in, I started to let the stores go and started running ads in the free neighborhood paper. However, it was a good seven years before I finally went out on my own full time.
I still didn't have a place of my own. I gave lessons in my living room, but mostly taught lessons in the students' homes. This allowed me to charge higher rates, but had a cost in the time and stress of travel. Five years later I had a packed schedule and students grouped by neighborhood on specific days. I was doing well, but I still got regular questions from parents about what I did for "real" work. Clearly, I had an image problem.
Twenty years later, I have an established practice in Nashville in a dedicated space of my own. My referrals come from word of mouth and the internet, from artist managers and music industry professionals. At the age of 50, I finally feel like I'm running a business. But getting there took time and a series of many gradual steps. Most of all, it took a long time for me to begin to see myself as an entrepreneur running a small business. Once I did adopt that mindset, my clients began to see it as well, boosting my credibility and my income along with it.
Here are some of the essentials as I see them for treating your teaching practice as a small business, and achieving the respect you deserve as a highly specialized professional—both from your clients and from yourself.
1. Students are clients.
Notice my use of the term "clients." Your job is to teach—and the people you work with are indeed students—but ultimately they are paying you for your specialized expertise, just as they would an accountant or an attorney. This is a one-on-one relationship in which you are cultivating trust. Recognize your obligation to provide them with quality service to earn that trust.
2. Image matters.
There's a reason why the corporate world distinguishes between business and casual attire. Dressing for work projects a seriousness of purpose, a respect for the work, and a professional mindset. As a representative of a company, you are expected to present yourself in a way that reflects the corporate culture.
Musicians in business are already at a disadvantage because of our (sometimes deserved) reputation. While I know many musicians with great minds for business, there's a pervasive belief out there that we're all wired for creativity and not professionalism. You don't need to wear a business suit to present a professional image: if you're a performer, your stage persona might be part of how you present yourself as a teacher. Just be aware that you are, in fact, "on stage" from the first interaction with a new student, and the way you look and speak reflects how seriously you take your work.
3. Have a brand.
In a competitive field like music, you need to be distinctive, and teaching music is no different. There are easily hundreds if not thousands of people teaching guitar lessons in my adopted hometown of Nashville, but you don't have to be in Music City to have lots of competition. In order to distinguish yourself, you need to give people a reason to come to you instead of someone else, and your skills as a musician are likely not enough. What makes you different? What do you offer that others don't? It might be your approach, your personality, your musical skills, or some combination of the three. Take the time to define yourself and the image of your business, and let everything you put out there communicate that message.
It probably goes without saying that every 21st century business has a website and a list of social media accounts to go with it. Taken collectively, these are your billboards in the online world, and they need to reflect your brand. Have a consistent image across all the platforms you use. Do you have a logo? Are you considering the impression that fonts and colors make? Companies spend thousands of dollars to come up with visuals that convey the image and spirit of the brand. Make sure all your materials send the message you want them to.
4. Have a dedicated space.
I spent many years giving lessons in people's homes, and there's something to be said for providing the service. I've had a dedicated office for years now, and I wish I had made the move sooner. Along with the obvious time- and energy-saving benefits, having your own space makes you look more professional. Choosing to invest in an appropriate workspace sends a message that you're serious about the work you do. Most of all, it allows you to have more control over the teaching environment, which is beneficial both in creating the learning environment and in reinforcing the image you want to project.
Having a dedicated workspace is good for your own working mindset as well. When I walk into my office, I'm ready for work. The energy of the space itself helps me prepare mentally, and having all my tools and resources within reach makes for an effective work flow in teaching. Best of all, when I leave work, I'm actually leaving work. An entrepreneur is never really "off," but it really helps productivity to be able to unplug at the end of the day.
5. Make sure you get paid.
I insist on getting paid in advance after the first session, and generally book lessons in blocks of four or more. This solidifies the commitment on both sides: the student is committing to come back, and you're committing to be available. Decide on an appropriate cancellation policy! You probably already know all too well that some people are reliably unreliable, and that it's easy for some of your clients to downplay the value of your time. You can always choose to make exceptions, but you should be paid for a no-show if you've held a slot for a week or more—after all, you could have booked someone else in that slot. Insist that your clients respect the value of your time, and by and large they will. Be sure to make the policy clear at the outset, and put it in writing—ideally on a letterhead with your logo.
Also, be sure to price your services appropriately. After thirty years of teaching, two degrees in music, and 15 years of establishing myself in this community, it's entirely appropriate for me to charge more for my time than someone with less experience and fewer qualifications. I might be one of the more expensive guitar teachers in town, but my prices reflect my reputation and reinforce my position as a specialist. At the same time, the numbers do reflect the community I work in and the needs and means of my potential clients. Find the "sweet spot" between those two (sometimes competing) factors.
6. Keep records and itemize!
Familiarize yourself with tax laws. You may choose to remain independent contractor, or formalize your business into a corporation of some kind. Get the advice of a qualified accountant to determine which is right for you. Itemize every penny you invest in your business, and keep detailed records of your schedule and income. Modern resources like Google Calendar and Quickbooks are very helpful, but make sure you back everything up! Make sure you can be paid with a card, it helps ensure that you do actually get paid and makes it easy to keep records. I use Square and PayPal, and can look up transaction histories and download reports. This makes life much easier at tax time.
If you do a lot of cash business, what you choose to report is between you and the government, but keep in mind that showing income as a business allows you to obtain credit to invest in equipment, or to rent or purchase a facility. Some people prefer to remain a little further "off the grid," but understand the impact that will have on your professional image.
These are all hard-won lessons that have allowed me to build a casual side hustle into a reliable full-time living and professional presence. It's never easy and can never be taken for granted, but the best part of being an entrepreneur is that you can always choose to aim higher. The harder you work, the more you can grow your business, and the sky's the limit.
---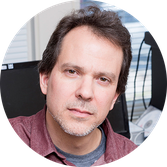 A career musician and teacher, Dave Isaacs has taught music for thirty years in private lessons, workshops, and college classrooms. Since moving to Nashville in 2005, he has become known in the music community as the "Guitar Guru of Music Row" for his work coaching performers and songwriters. He maintains a busy private studio teaching guitar, piano, theory, and musicianship in private and group settings.
View Author Page
Want More? Don't miss a beat!
We're passionate about providing music educators with teaching solutions. Sign up to get inspiration delivered to your inbox!
Stay Updated
Want to get the latest updates and special offers from Alfred Music?